The buzz surrounding NFL free agency is virtually nonexistent as we're just a few weeks away from the start of training camps. Most of the big names are off the market, but there are a few starting-caliber players left on the market. Here are the top five remaining free agents on the offensive side of the ball, and where they could sign. 
5. OG Louis Vasquez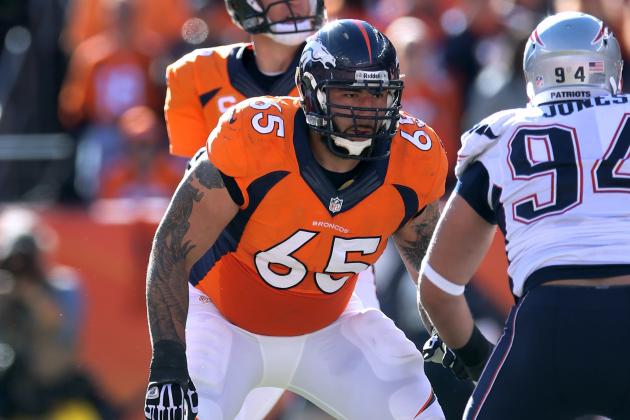 An All-Pro in 2013, Vasquez has certainly regressed the past two seasons due to injuries. However, he's still just 29 years old and a quality starter in the league when healthy. If he can prove his injuries are behind him, he should be able to find a landing spot. 
Prediction: Bills
Vasquez is not the player he once was, but he'd be an upgrade for Buffalo. They'd be taking a risk, much like they did with Richie Incognito. While John Miller is the likely favorite to start, the 2015 third round pick could use another season of development. 
4. WR Anquan Boldin
Boldin doesn't have much football left in his career as he turns 36 this season, but he has shown he can still produce. He caught 69 passes for 789 yards and four touchdowns for the 49ers last season, leading the team in every category. He's likely looking to sign with a contender at this point in his career.
Prediction: Panthers
Carolina certainly fits the bill of a Super Bowl contender for Boldin. Even though he's in the twilight of his career, he's still an above average possession receiver who brings a strength and toughness that would fit right in with Carolina. Plus, he'd be an excellent mentor for Kelvin Benjamin and Devin Funchess. He shouldn't be that expensive either. 
3. RB Arian Foster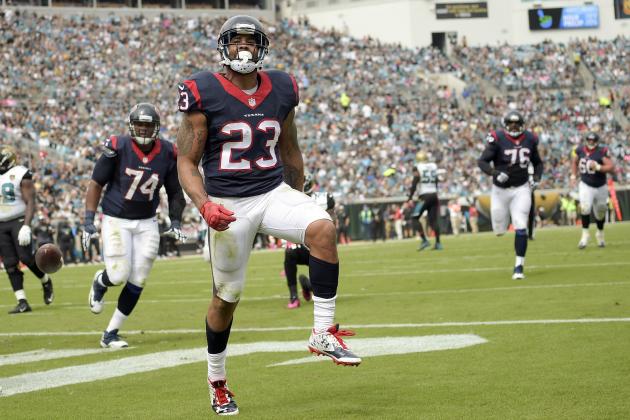 Make no mistake, Foster is not the same player he once was. He's arguably the most-well known player on this list and he should be signed at some point. However, he's injury-prone and will turn 30 this season. Foster will get a chance somewhere, and on a cheap deal because he's still rehabbing his Achilles injury. He might not sign until the preseason starts. 
Prediction: Dolphins
The Broncos would have been the pick if they didn't re-sign C.J. Anderson, and teams like the Raiders are also in play. But the Dolphins have already looked at Foster and he'd be a quality compliment to Jay Ajayi. Foster can't handle a full workload anymore, but he could thrive in a platoon in Miami. 
2. OT Eugene Monroe
The Ravens waived Monroe after being unable to find a taker in a trade for him. He hasn't signed yet, but has drawn plenty of interest. While there might be concerns from NFL teams about his pro-marijuana stance, he's a starting caliber left tackle. Worst case, a team can move him to the right side 
Prediction: Giants
The Giants nearly swung a trade for Monroe, but couldn't agree on compensation. The Giants have been searching for a veteran tackle, but have failed to find one so far. They can not afford to start Marshall Newhouse at right tackle next season. Whether or not Monroe starts at right tackle or left isn't a major issue. The Giants need Monroe. 
1. QB Ryan Fitzpatrick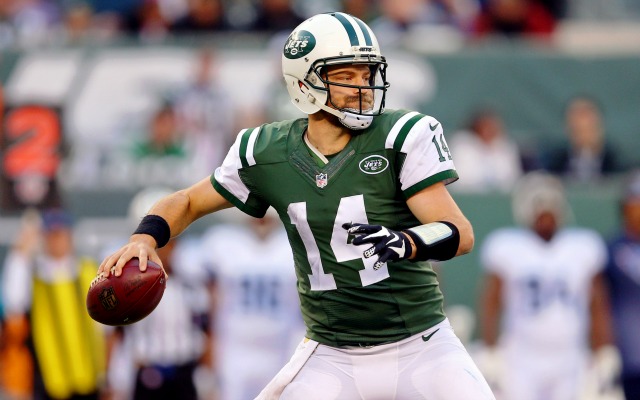 Fitzpatrick had a career year with the New York Jets last year, and he's hoping to turn that into a lucrative free agency contract. So far, no one has been willing to give the 33-year-old the kind of money he's looking for. With nearly every team set at QB, Fitzpatrick isn't going to get a the type of deal he wants.
Prediction: Jets
New York has had four quarterbacks in the last four years, and they'll regret letting Fitzpatrick get away. It's unclear which side will budge, but the Jets will ultimately keep Fitz. It's a stare down right now, but someone will blink. 
Back to the NFL Newsfeed
Related Topics: NFL Free Agency News, NFL Free Agency Rumors, Ryan Fitzpatrick, Jahri Evans, Louis Vasquez, Anquan Boldin, NFL Free Agency, Arian Foster