Football's great when you're up to elbows in snacks and hurling insults at your best friends in the comfort of your living room. However, to experience the true craziness and pageantry of the National Football League, you have to get off your couch and join the masses for a live game. Where should you go first? Here's our list of the 5 Best NFL Stadiums To Watch A Game In 2015.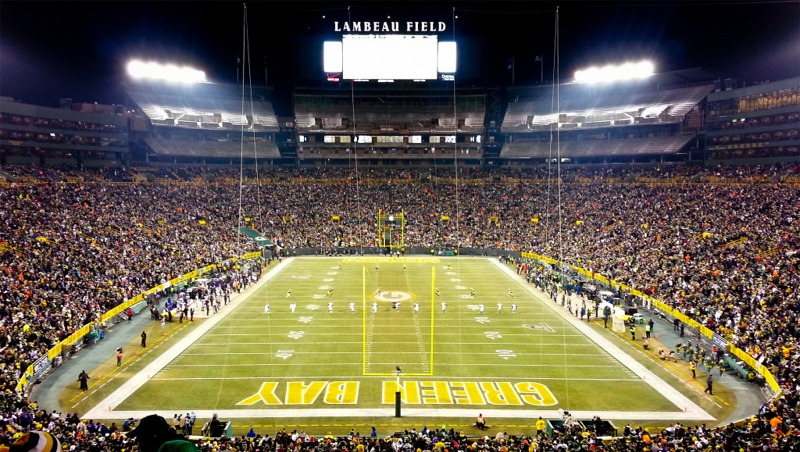 The true mecca of North American sports stadiums, you can feel the ghosts of legends and iconic moments past just walking past the stadium, let alone inside of it. Nestled in a normally quiet neighborhood in Green Bay, Lambeau Field is a portal into the game that captured the imaginations of your parents and grandparents. Every essential football pilgrimage either has to start or end here.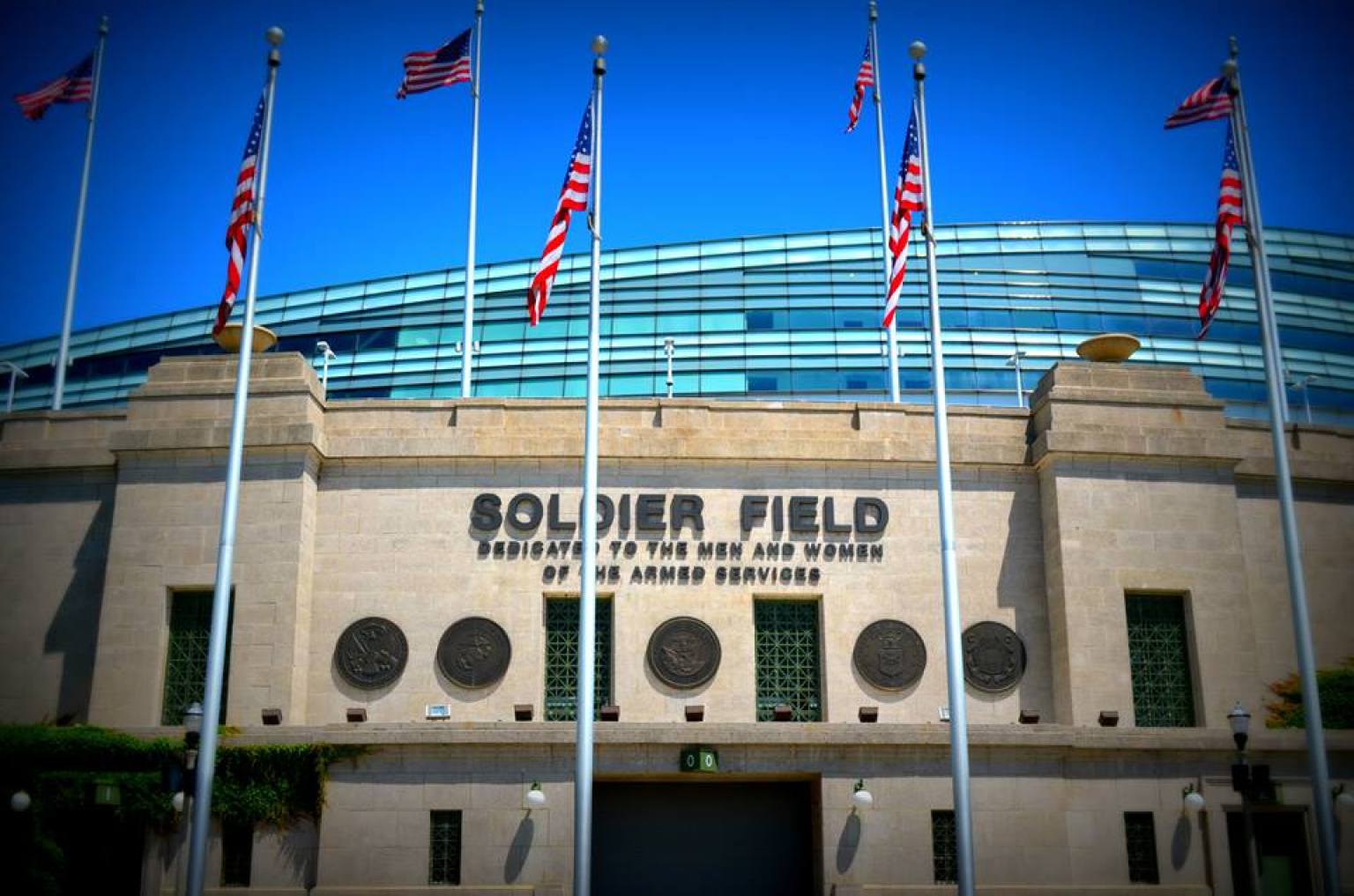 Speaking of iconic stadiums from the NFL's storied past, Soldier Field has been going strong for over 90 years (with an absolutely gorgeous renovation back in 2003). Both intimidating to opposing teams and inviting to those looking to immerse themselves in the rich history of the league, Soldier Field is as unique as it is essential to the fabric of football Americana. Plus, have you ever had a bratwurst or hot dog at Soldier Field?? Do you know what you're missing???
CenturyLink may not have the decades and decades of tradition that the aforementioned NFL cathedrals have, but it has noise -- lots and lots of ear-splitting, earth-shaking, bone-chilling noise. Built like an oddly-geometric canyon in beautiful downtown Seattle, the home of the Seahawks holds and reverberates the cheers/jeers of the 12th Man in awe-inspiring fashion. Plus, the rainy Pacific Northwest weather adds a beautiful ambiance worth experiencing again and again.
Let's be real -- this isn't about the stadium. O.co Coliseum is falling apart at the seams, and Raider Nation deserves better. However, gamedays in Oakland are like a Halloween party mixed with a gothic rave at the end of the world. The fans provide a beautiful/strange chaos that's still unmatched in the NFL, and the Black Hole mixes absolute costume-donning daffiness with an acute football knowledge that'll surprise and inform the casual fan. This may be a surprise choice for some, but just give it a shot. You won't be disappointed.
No sports stadium of the modern era revels in excess quite like AT&T Stadium. Cowboys owner Jerry Jones knows how to market his team as a larger than life entity of Texas-sized proportions, and this stadium is another essential piece for that. Boast pillar-less construction for unobstructed field viewing, a Jumbotron that spans 60 freakin' yards over the field, and some of the best off-field attractions in the league (Cowboys Hall of Fame tops the list), AT&T Stadium is America in its essence - bold, brash, and worth loving for its audacity.
Perhaps the least talked about of the stadiums on the list, Heinz Field is a true under-appreciated gem. First of all, the view into downtown Pittsburgh is more breathtaking than any photo or television camera can do justice. Secondly, games at Heinz Field just feel different. There's a passion to the local Steelers fan base that as deep-to-the-bone as any groups of fanatcs in any sport for any team around the world. Perched on the banks of the Ohio River, this is the NFL experience you didn't know you needed in your life.
Back to the NFL Newsfeed
Related Topics: Oakland Raiders, Green Bay Packers, Seattle Seahawks, O.co Coliseum, Lambeau Field, Soldier Field, Pittsburgh Steeleres, CenturyLink Field, Chicago Bears, Heinz Field