We're already five weeks into the NFL season, but this weekend's slate is shaping up to be the best of the season. Here are the five games you absolutely have to watch:
An undefeated team going on the road to face one of the best defenses in the league always makes for an intriguing matchup, but this one is taken to another level due to the fact that you never know what you're going to get from Bengals QB Andy Dalton - and you know Bills head coach Rex Ryan is going to dial up a plan to get pressure on him and force turnovers.
Arizona looks like they might just be the best team in the NFC, while the Steelers desperately need a win to keep up with the Bengals in their division. Plus, there's also talk that injured Steelers quarterback Ben Roethlisberger could return in this one.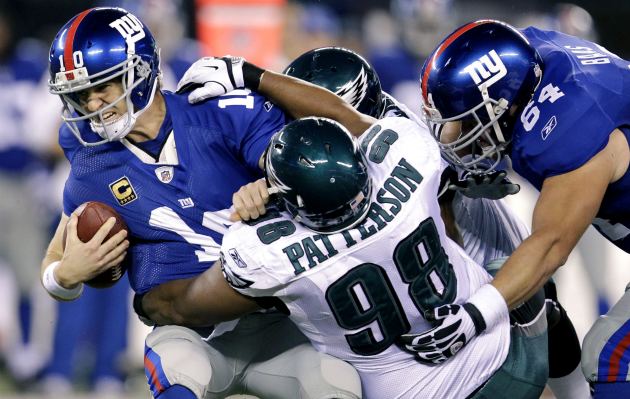 It's always heated when the Giants and Eagles get together, but the winner of this Monday night showdown will be in first place of the NFC East and have early command in the division.
The Seahawks have lost just twice in front of the 12th Man the past two seasons. To make matters more interesting, Carolina is looking to stay undefeated and get revenge for their loss in Seattle during last year's postseason.
New England is unbeaten and appears to be in full "eff-you" mode against the entire league bcause of the Deflategate scandal that was (or wasn't) this offseason.
Who brought the deflated footballs to the NFL's attention? The Indianapolis Colts.
This one should be extra chippy - and extra exciting, with the Colts getting Andrew Luck back in the lineup - between two rivals that met in the AFC Championship Game last year.
Back to the NFL Newsfeed
Related Topics: Colts News, Panthers News, Cardinals News, Giants News, NFL News, Patriots News, Bills News, Eagles News, Seahawks News, Steelers news, Bengals News