Job security is rare in the NFL, but a certain group of coaches have proven themselves to be true difference makers from the sidelines. It's not an easy job, which is what makes sustained success so impressive. With that in mind, here are the top five coaches in the NFL right now:
5. Marvin Lews, Cincinnati Bengals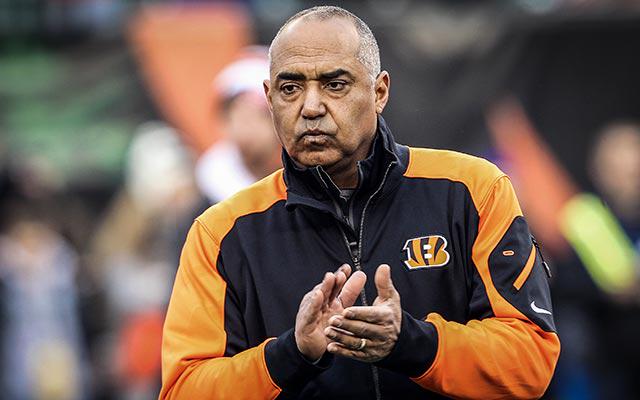 Lewis has been the head coach of the Bengals since 2003, taking them from AFC North bottom-dwellers to a perennial playoff team. Mike Brown's cheapness likely kept Lewis in town longer than most teams would have allowed, but give Lewis some credit. He has the Bengals looking like one of the best teams in the NFL. 
4. Pete Carroll, Seattle Seahawks
Carroll went 7-9 in his first two seasons with the Seahawks, but has now made two straight Super Bowls. He's turned Seattle into one of the best teams in the league that is feared by everyone they play, and has created a fun atmosphere for players that other teams around the league have tried to emulate. Seattle struggled early this season, but they've rebounded in recent weeks. The difference between No. 4 and No. 2 isn't a large one. 
3. Bruce Arians, Arizona Cardinals Arians won the Coach of the Year in two of the past three seasons and has won everywhere he's been. Arizona clinched a playoff spot even though they had four different starting quarterbacks last year, and his "next man up" philosophy has been embraced by everyone in the locker room. He's turned the Cardinals into winner in the toughest division in pro football, and has this team trending upward.
2. Ron Rivera, Carolina Panthers
Rivera took the Panthers from a 2-14 team to back-to-back NFC South champions, the first team to accomplish that feat in the division. Sure, his defense and the play of Cam Newton has helped in a big way, but denying Rivera credit is wrong. With the Panthers the last undefeated team in the NFL, Rivera is easily a top five coach in the NFL right now. He's come a long way from changing his fourth down philosophy after accidentally going for it on fourth down. 
1. Bill Belichick, New England Patriots
Come on, no one else can top this list. He's led the Patriots to the playoffs in 12 of his 15 years at the helm, has been to six Super Bowls and won four - more than anyone else in the league right now. He's turned New England into a machine that somehow puts a championship contender on the field year after year, despite losing key players seemingly every season. This season has done nothing to change that. He has his haters, but Belichick is brilliant football mind. 
Back to the NFL Newsfeed
Related Topics: Bill Belichick, Bruce Arians, Ron Rivera, NFL 2015, Pete Carroll, Marvin Lewis