Want a good Super Bowl futures gamble that leaves out the obvious Seattle Seahawks, New England Patriots and Green Bay Packers of the world? Ready to mesmerize your friends (and pad your wallet) by nailing four surefire championship bets before the decade's end? Here's our list of the 4 Teams Who Will A Super Bowl By The End Of The Decade.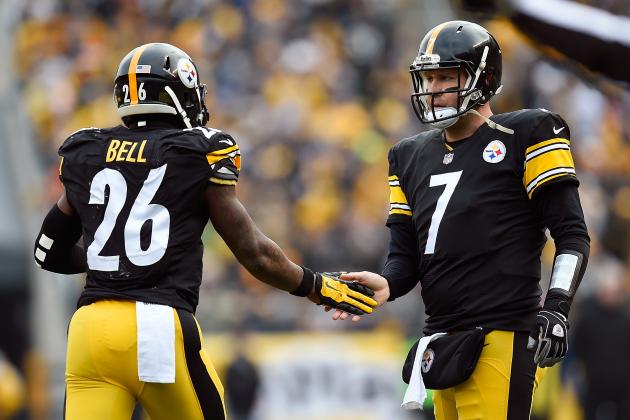 Pittsburgh is home to the most underrated collection of skill-position weapons in the NFL. That's even more impressive considering all-world wide receiver Antonio Brown is locked up at a bargain $8.5 million per through 2017, RB Le'Veon Bell is due just $1.5 million through 2016 and Big Ben is the definition of a lifetime Steeler. The defense is a work in progress, but new DC Keith Butler is preaching the hard-nosed, ball-carrier destroying basics of the old style of "Steeler football." If the D can approximate an even league-average run over the next few seasons, a budding, young offensive corps has the team's championship window WIDE open.
Andrew Luck. That is all.
Wait, you want more?
Well, consider this -- the Colts went on an aggressive reloading binge this offseason, bringing in capable veteran weapons (RB Trent Gore, WR Andre Johnson) to take some of the Atlas load off of Luck's shoulders. The defense is coming together thanks to both a free agency and draft haul (LB Trent Cole, third-round DT draftee Henry Anderson being standouts). However, it's Colts management's tact of going all-in on Luck which ensures that, even if this current roster doesn't put it together this year, the front office will mix and match in manic fashion to catch lightning in a Gatorade cooler just once.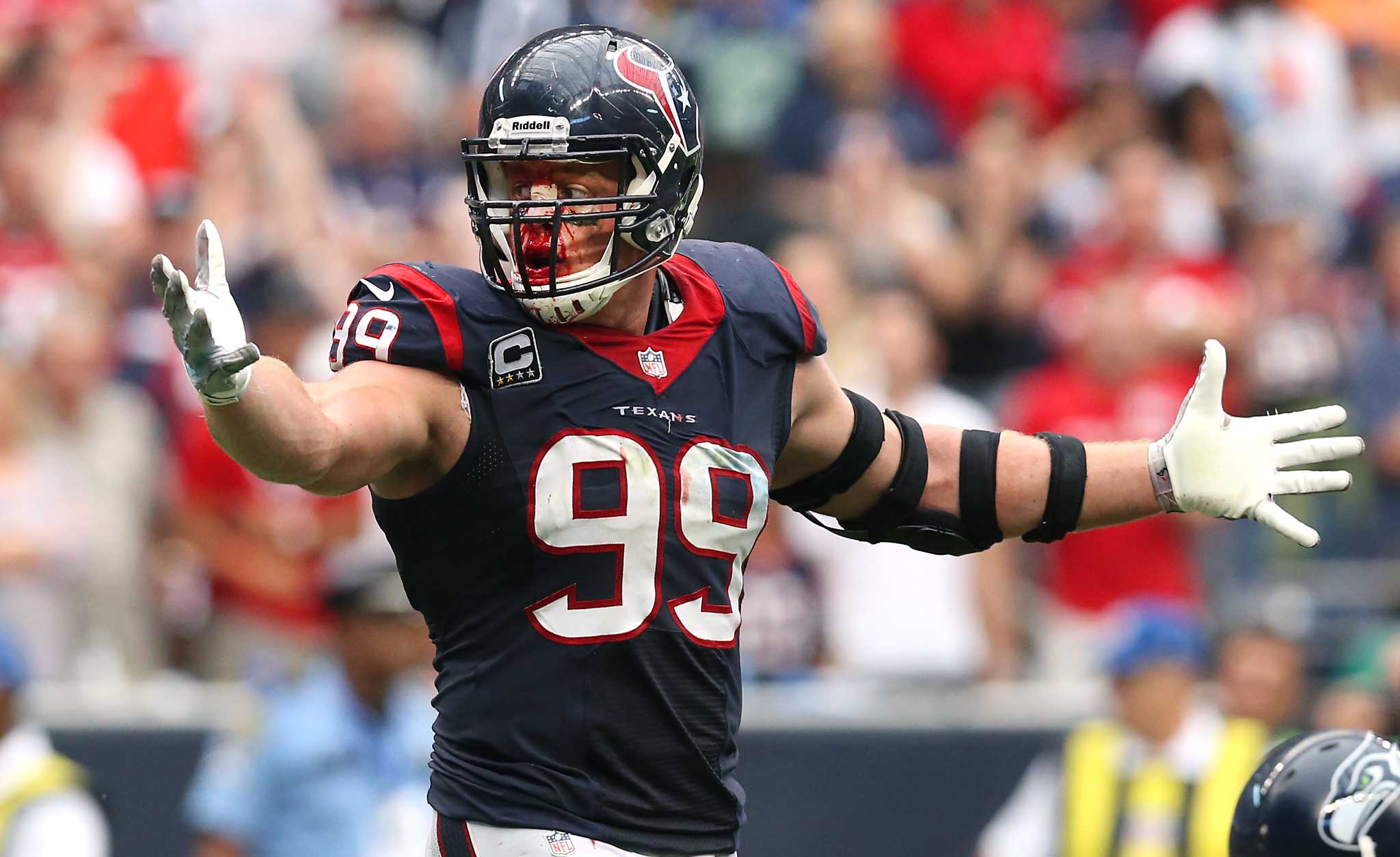 That defense, tho. We're not exactly inspired by the Ryan Mallett/Brian Hoyer QB competition, but that's no matter when JJ Watt and his band of jolly headhunters are scowling on the other side of the ball. We'd pencil the Texans in as playoff contenders with used chewing gum and paper clips making up the offense. That's how much faith we have in the Watt factor -- brutal, smart, intelligent leadership and action that forces others around him to up their games in exponential fashion.
Watt is locked up through the next Ice Age, too. That gives Houston ample time to settle things down under center and put together a capable-enough offense to ride the D to championship glory.
We're Ryan Tannehill believers. The fourth-year pro is an emerging star haters or not, with a plummeting interception rate (down from 2.9% to 2.0% from 2013 to 2014) portending even bigger things going forward. There's also Ndamukong Suh. All hail the most fearsome pure pass rusher in the game. Suh will open up gaps a-plenty while forcing rushed throws for the team's talented secondary to gobble up. He's pure havoc. There's underrated talent everywhere on this roster. Tannehill's the next breakout star, your current scoffing or no. Miami may not hoist the Lombardi this year, but they'll do so by decade's end.
(Note: The writer of this article is not liable for any gambling debts incurred by these picks not panning out. We're not giving out his address, either. Be nice to him. He's an emotional sort.)
Back to the NFL Newsfeed
Related Topics: Pittsburgh Steelers, JJ Watt, Houston Texans, Andrew Luck, Ben Roethlisberger, Indianapolis Colts, NFL, Miami Dolphins, Ryan Tannehill, Super Bowl