The Super Bowl hasn't kicked off yet, but it's already NFL draft season. The Senior Bowl has wrapped up, giving us a slightly better idea of which prospects having the makings of NFL starters and contributors. However, some of this year's prospects won't end up making it in the NFL. That's just the reality of the sport.
Quarterback is the hardest position in the NFL and having a great one makes it a lot easier to win. It's why teams are so focused on finding a franchise QB. However, these four players aren't the player the teams are looking for. Before getting into the players, each one has a projected round courtesy of CBS Sports. The round where QBs are drafted is important for this, because taking the draft is all about value. With that in mind, here are four QBs NFL teams should avoid in the 2016 NFL Draft. 
Connor Cook, Michigan State Spartans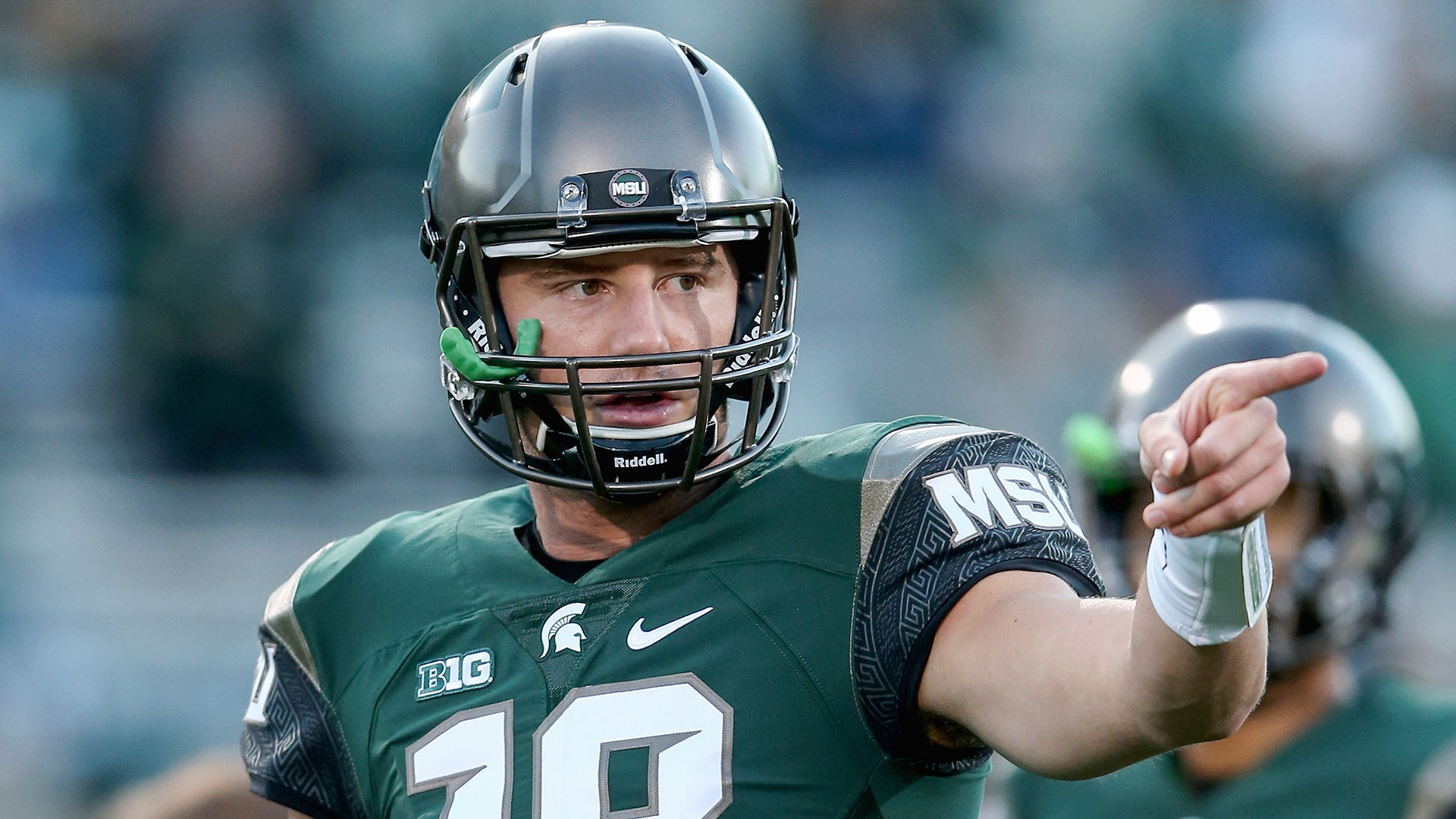 Projected Round: 1-2
Cook could very well go in the first round, which would be a mistake. While he played in a pro-style offense, Cook was actually very accurate. There are leadership questions surrounding him. He has a solid arm and can make the NFL throws. However, he's too inconsistent and I don't think he'll develop into a starter. He's worth taking near the end of Round 2 at the earliest, but I think he'll be a career backup. For more on Cook, download the Chat Sports Android and iPhone app. 
Dak Prescott, Mississippi State Bulldogs
Projected Round: 3-4
Prescott showed some promise at the Senior Bowl, but he's not worth taking in Round 3 or 4. I don't see him developing into a worthwhile starter in the NFL. He reminds me too much of Tim Tebow, although Prescott is a better thrower at this stage than Tebow was. Prescott can develop into a decent NFL backup, but I wouldn't take him before Round 5. 
Kevin Hogan, Stanford Cardinal
Projected Round: 6
Credit Hogan with refining his form. His release is faster than it was before this season, but it's still too slow. He didn't actually do that much for Stanford and isn't accurate enough to make it as a starter. I have a feeling he'll be this year's Landry Jones; a team will pull the trigger on Hogan early on Day 3. Hogan isn't a draftable prospect, although spending a seventh rounder on him isn't the worst thing in the world. 
Cody Kessler, USC Trojans
Projected Round: 7
For starters, I don't see Kessler lasting until Round 7. I could see him going in the range listed for Prescott, which would be too early. I don't mind Kessler, but I don't see a starting QB. He elicits comparisons to Matt Barkley, as both are undersized with less than ideal arm strength. Kessler can be a solid backup in a West Coast system, but I don't see a future starter. For more NFL Draft coverage, download the Chat Sports Android and iPhone app. 
Back to the NFL Newsfeed
Related Topics: Kevin Hogan, Dak Prescott, Connor Cook, Cody Kessler, NFL Draft, 2016 NFL Draft