The NFL Draft kicks off tonight, and there are a number of prospects that will slide and be draft way later than projected. These things happen for a variety of reasons, but we can always count on there being a few surprises on draft day. As such, here are four players that are the most likely to slide in the first round:
Dalvin Cook, RB, Florida State Seminoles
Cook is still a first-round prospect, but there is a lot of buzz about him not going in the first round. There was a point where some mock drafts had him above Leonard Fournette, but now there's a real chance Cook ends up falling out the first round entirely. The reasons for Cook's potential fall are worries about a shoulder injury, fumbling problems and a litany of off-the-field problems. He's never been found guilty of a crime, but he was acquitted of a misdemeanor battery charge in 2015, cited for an animal care violation in 2014 and charged with robbery. The robbery charge was later dropped, but Cook also had run-ins after allegedly causing property damage with a BB gun and firing a weapon on school property. There's a lot of smoke here with Cook, and it could hurt the eyes of NFL teams. 
Jonathan Allen, DL, Alabama Crimson Tide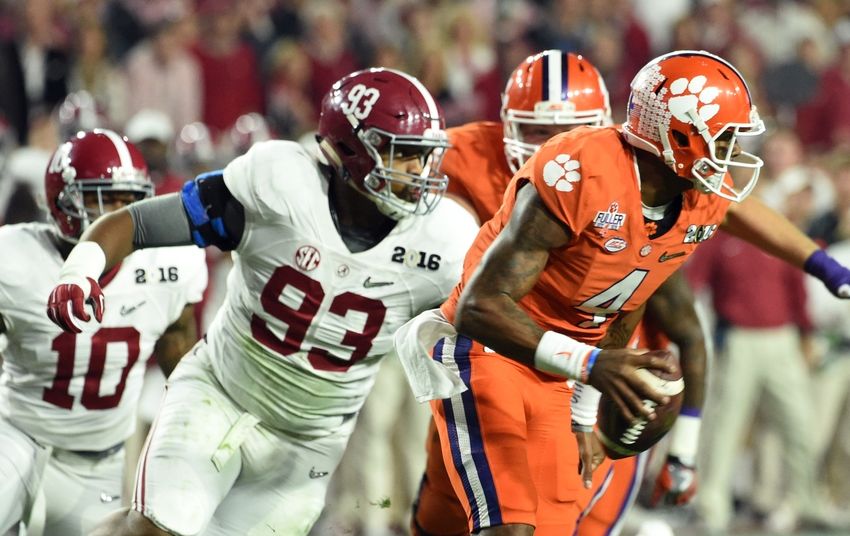 Allen finished the college season projected to be the No. 2 or No. 3 pick, but concerns about his shoulder injury history have caused him to drop. He has mild arthritis in both of his shoulders, but Alabama team doctor Lyle Cain has said that the injuries won't limit his play on the field. There's a good chance he still goes in the top 10, but he could fall out and go in the late teens. 
Malik McDowell, DT, Michigan State Spartans
In terms of pure talent, McDowell is a Top 15 pick. But there are production and work ethic issues around the 6-foot-6, 295-pound defensive lineman. McDowell had just 7.5 sacks at Michigan State, a figure far below what his talent level dictates. He showed plenty of flashes, but would also disappear for games at a time. Not only that, McDowell said at the NFL Combine he wasn't coachable and reportedly didn't interview well. It wouldn't be a surprise if McDowell slipped to the second round despite the upside.
Gareon Conley, CB, Ohio State Buckeyes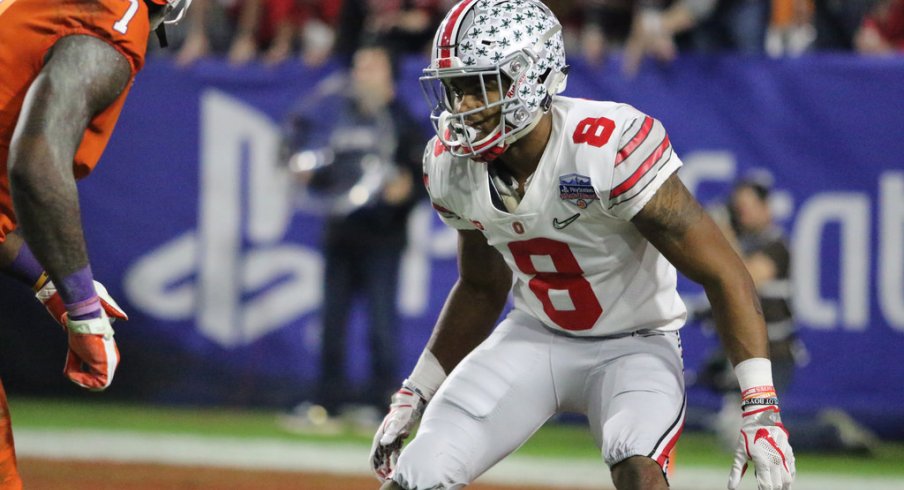 This one is pretty obvious. Conley has found himself at the center of a rape investigation, and while he strongly denies the allegations against him, NFL teams don't do well with uncertainty. Originally projected to be a mid- to late-first round pick, Conley may still go at the end of the first round (the Cowboys are still interested in him), but his stock has taken a significant hit.
Follow our NFL news page for all the latest NFL news!
Back to the NFL Newsfeed
Related Topics: NFL Draft News, NFL News, NFL Draft Rumors, Dalvin Cook, Jonathan Allen, 2017 NFL Draft, Gareon Conley