The NFL Playoffs have started, but we're already looking to the 2016 NFL season and the salary cap casualities who'll be either looking for new teams or towards retirement. Here are four quarterbacks who could be cut/traded in the next couple months.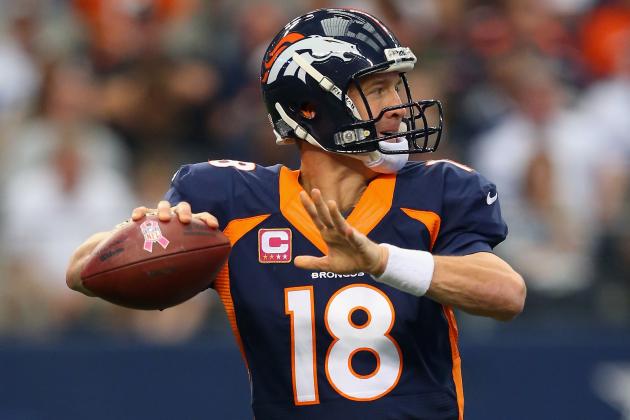 Manning will likely retire first, but his turnover and injury-plagued 2015 NFL season likely will lead to his Denver swansong either way. His $21,500,000 cap figure for 2016 is exorbitant for a quarterback whose lost multiple steps over the course of the 2015 season. That's not to say that he won't go full Robo-Peyton mode in the playoffs, though...
This all depends on who takes over as head coach and what kind of offensive system they'll look to implement upon their arrival. Kaepernick's athleticism makes him salvagable, but he looked uninspired for large portions of the 2015 NFL season before his season-ending injury. His dead cap is just under $7.4 million if cut before 4/1 though -- just about half of his $15.7 million salary. That may not be enough of a bargain to let him go.
Even if you haven't paid much attention to the Redskins' playoff run this season, you're likely still aware that the Robert Griffin III era is over in D.C. Demoted to third-string quarterback, Griffin will cost the Redskins exactly $0 in dead cap money if they cut or trade him before March 9th. That's a $16.155 million savings on a guy whose time with the Redskins has been number since Jay Gruden took over as head coach.
Foles was tabbed as the quarterback of the future by St. Louis after coming to the Rams in a trade which sent Sam Bradford to the Philadelphia Eagles. He underperformed in a big way in 2015 before ultimately getting benched in favor of journeyman Case Keenum. Rams fans have already jumped off the Foles bandwagon, but St. Louis would only save $750,000 of dead cap space if they cut him or trade him. Stay tuned.
Back to the NFL Newsfeed
Related Topics: Peyton Manning, Robert Griffin III, Nick Foles, Broncos News, Colin Kaepernick