Looking to read about the best of the best from Week 7 of the NFL? You're reading the wrong article. Here's our list of 4 NFL Players Who Were Absolute Disasters In Week 7.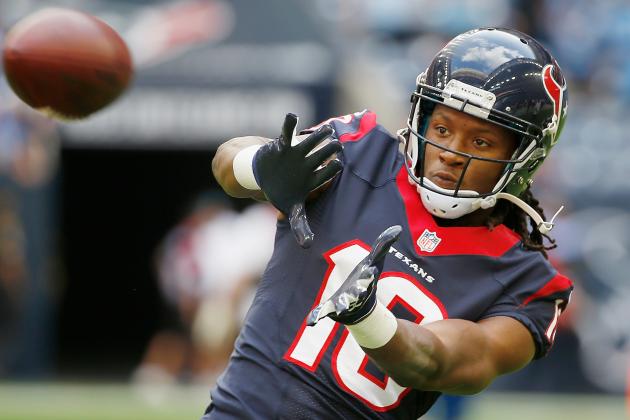 Hopkins did have six catches for 50 yards, but he couldn't shake loose from the Dolphins secondary for any extended periods of time to get valuable yards after catch. Using up twelve targets to get 50 yards is a sure-fire way for a passing attack to fail on any given Sunday.
Dolphins QB Ryan Tannehill blew up the spot on Sunday, but he did that without getting much out of his #1 tight end...again. Cameron has been targeted 25 over the past three weeks, converting just eight of those for catches (65 yards, one touchdown).
Bad Colin is back. After a couple good weeks, we thought we might be in for a return to form with the 49ers QB. Well, we were wrong. Kaepernick was a complete non-factor in the team's embarrassing 20-3 home loss to the Seahawks on Thursday night, throwing for just 124 yards on 13 completions.
Rivers was absolutely baffled by the Oakland Raiders' secondary for the first three quarters of the team's 36-28 loss on Sunday, throwing two picks and failing to do anything of note other than setting up nicely for some punts. He picked up some garbage-time love, but that was too little, too late for the run-challenged Chargers.
Back to the NFL Newsfeed
Related Topics: Jordan Cameron, DeAndre Hopkins, Philip Rivers, Colin Kaepernick