Most of the roster moves in NFL training camps usually revolve around players trying to make the roster, but there's always a few trades as teams try to fill roster holes. Here are the four players we think are the most likely to be traded before the start of the season:
4) Colin Kaepernick, QB, San Francisco 49ers
We know that Kaepernick was nearly traded from the 49ers this offseason to the Broncos, but Denver didn't pull the trigger because of Kaepernick's unwillingness to re-work his contract. Still, he's unhappy in San Francisco, and if he loses the starting quarterback job to Blaine Gabbert in training camp, the 49ers could look to trade him again.
3) Nick Foles, QB, Los Angeles Rams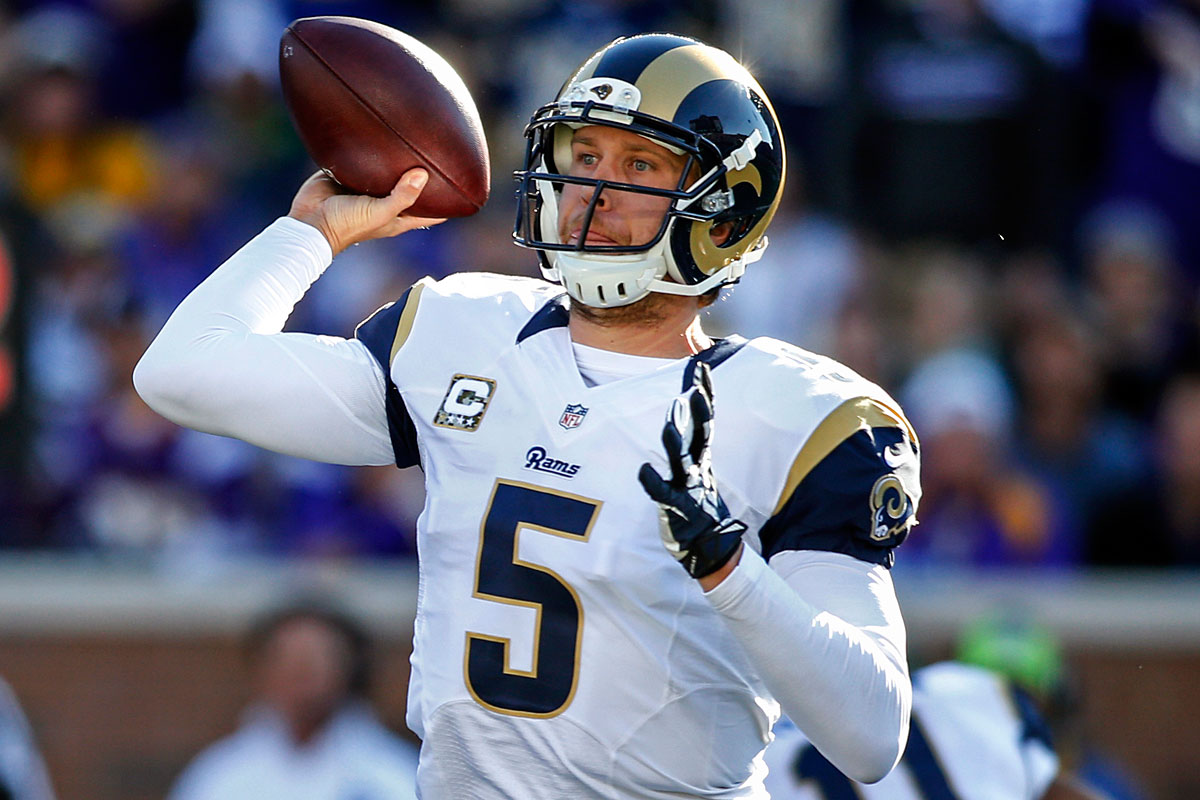 Foles has also expressed his desire to be traded after losing his job to Case Keenum late last season, and after the Rams drafted Jared Goff with the No. 1 pick, his time with the Rams appears to be over. It's unclear who may be interested in dealing for Foles, though teams who need quarterback depth - like the Broncos and Jets - may be willing to give up a late-round pick for him.
2) Mike Glennon, QB, Tampa Bay Buccaneers
However, the most coveted quarterback on the trade market is Tampa Bay's Mike Glennon. He has already received interest from every team with a quarterback need thanks to his strong arm, experience and upside, and he won't see the field in Tampa behind Jameis Winston. The Bucs have said they want to keep him, but a desperate team (Jets) would give them an offer they simply can't refuse.
1) Darren Sproles, RB, Philadelphia Eagles
Sproles was been rumored to be on the trade block earlier this offseason, and while the Eagles took him off the market, NJ.com's Eliot Shorr-Parks says Sproles may well be made available again. He figures to back up Ryan Mathews this season, and was not happy with the reduced role he had on the Eagles last year. Unless Doug Pederson gets him more involved, he will be playing elsewhere this year.
Back to the NFL Newsfeed
Related Topics: Darren Sproles, Nick Foles, Broncos News, NFL News, Mike Glennon, Bucs News, Colin Kaepernick, 49ers News, Eagles News, Jets News, Rams News