Running back has become a largely devalued position in football, but you still need a good one to be successful in this league. Because teams aren't taking top running backs early in the first round anymore, many are relying on sleeper prospects they can get in the middle rounds that will turn into impact players. Here are three sleeper running back prospects to keep an eye on in the draft:
Kenyan Drake, Alabama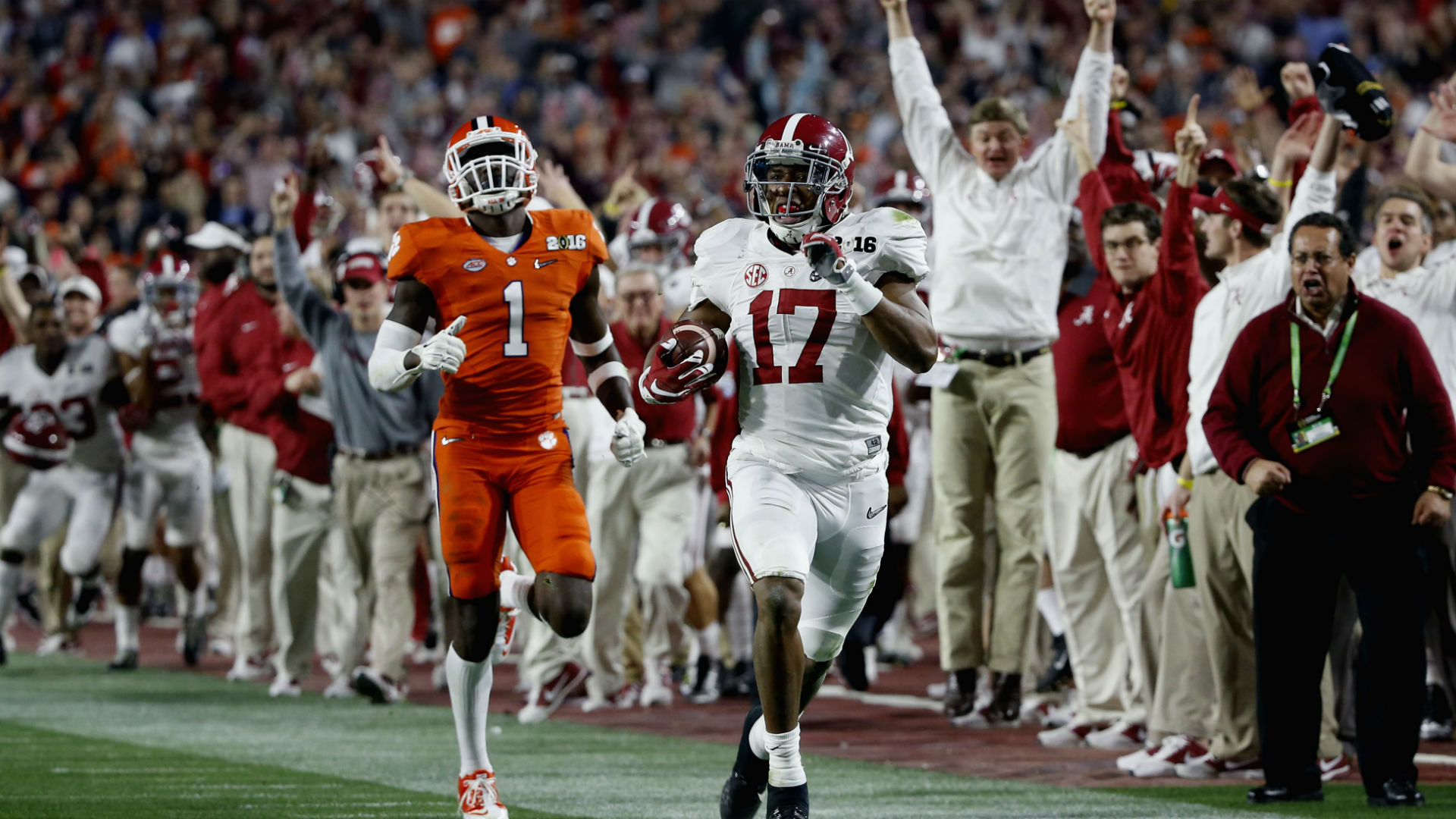 Derrick Henry may have gotten most of the carries and spotlight for the Tide last year - and rightfully so, I might add - but Drake is a top prospect in his own right. An extremely versatile player, Drake offers great value in the return game with his great speed and explosiveness. That, combined with his solid vision, will allow him to become an impact player in the right system. Drake won't be an every down back, especially right away, but he's someone who will get a lot of touches.
D.J. Foster, Arizona State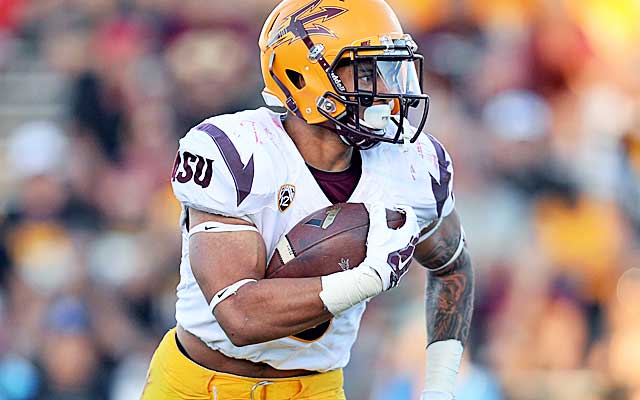 Speaking of versatile players, Foster is someone that many NFL coaches are dying to get their hands on. After running for over 1,000 yards and recording over 600 receiving yards in his junior season, Foster made the full-time switch to receiver for the Sun Devils as a senior. That ultimately resulted in a disappointing season, but he is easily the best receiving running back in this class. That will let him make an impact right away.
Jordan Howard, Indiana
Howard has solid size and profiles as a powerful runner. He's a serviceable pass catcher, but he makes his money in the power running game - he is absolutely not afraid of contact and will break tackles. He may not be on the field on third down because of those pass-catching concerns, but Howard is a force when he's on the field.
Back to the NFL Newsfeed
Related Topics: D.J. Foster, Kenyan Drake, Jordan Howard, NFL Draft, NFL News