A few NFL playoff teams fell flat on their face in their season-openers last weekend, and they're out to prove that their Week 1 losses were simply a blip on the radar. Here are three teams that lost their first game but will have HUGE bounce-back performances in Week 2 victories:
The Colts suffered an embarrsing blowout loss to the Buffalo Bills in in their opener, and it was a very surprising result. Indianapolis' offense, which was one of the best in the league last year and expected to be one of the best again this season, ranks 22nd in the NFL and got barely over 300 yards of total offense. That won't be the case again in Week 2 against the Jets - not with Andrew Luck at the helm.
Many expect the Seahawks to return to the Super Bowl for the third straight year, but they didn't look the part in their opener against the Rams. It took an 18-point fourth quarter for them to retake the lead with just minutes left, but their usually elite defense was anything but that down the stretch as they allowed the Rams to come back and win. 
Now they have to face the Packers at Lambeau Field on Sunday night, which may be the toughest game they'll play all season. However, the Seahawks play their best in big games, and they're desperate not to fall to 0-2 on the season. Look for them to be at the top of their game.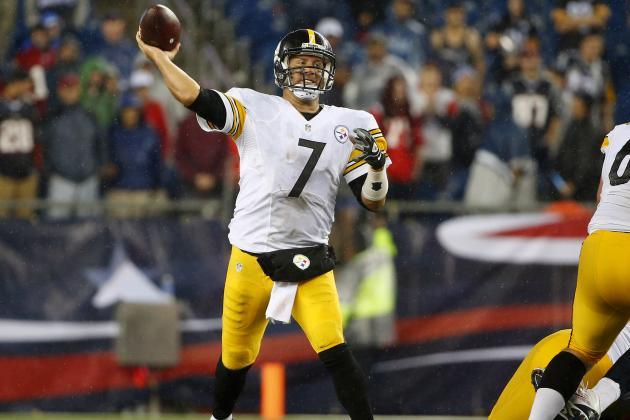 Pittsburgh's offense looked great against the Patriots, gaining well over 400 total yards, but their defense looked absolutely inept. They allowed 361 yards to the Patriots on Thursday, most of which came on total defensive breakdowns. From busted coverages to failing to get lined up properly, the Steelers made a lot of mental mistakes on that side of the ball.
Head coach Mike Tomlin has had a week and a half to fix those mistakes, and you best believe he did just that. Pittsburgh will play much better against the 49ers on Sunday, and will come out on top.
Follow our NFL page for all the latest NFL news and rumors!
Back to the NFL Newsfeed
Related Topics: Indianapolis Colts, Seattle Seahawks, NFL, Pittsburgh Steelers