Being an NFL head coach is not an easy job. It's what makes coaches like Bill Belichick so great. Coaches make mistakes and have bad days, just like the rest of us. The difference is their poor efforts are seen by millions of people. With that in mind, here are 3 NFL Coaches Who Were Total Disasters In Week 14:
Jim Tomsula, 49ers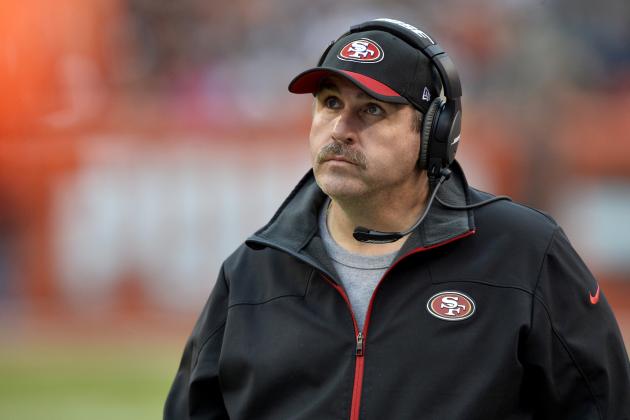 Tomsula shouldn't really be a head coach in the NFL and it showed against the Browns. Cleveland had been completely unable to run the ball this season, but found a way to gash the 49ers' defense for 230 yards, two scores on 41 carries. Meanwhile the 49ers ran the ball just 17 times for 71 yards against one of the league's worst run defenses. The 49ers have suffered plenty of injuries, but Tomsula deserves some blame for this loss. 
Jack Del Rio, Raiders
The Raiders won, but that's not why Del Rio makes this list. The Raiders scored to take a 15-12 lead early in the fourth quarter. Rather than take a four-point lead and force Denver to score a TD, Del Rio went for two. The Raiders failed to convert, which nearly cost Oakland. The Broncos missed a field goal on the very next drive and didn't score again. Del Rio's decision is the type of call that could have cost the Raiders a win. It made no sense at the time and is the definition of a coaching gaff. 
Chuck Pagano, Colts
At halftime, the Colts were up 13-9 over the Jacksonville Jaguars. Then, the wheels came off. The Colts lost 51-16 in their second straight blowout. Pagano is on the hot seat and losses like that don't help. The defense seemed to just completely quit and Pagano's second half adjustments were non-existent. The Colts need Andrew Luck back and soon. 
Back to the NFL Newsfeed
Related Topics: Jack Del Rio, Jim Tomsula, NFL 2015, Chuck Pagano