Defenses win championships, but offenses sell tickets. The NFL is full of dangerous offenses, which is why several games each week end in shootouts. It wasn't easy, but we've narrowed down the offenses to top units. With that in mind, here are The Three Best Offenses In The NFL This Season:
Best Passing Offense: 
The Chargers have the top passing offense, but maybe not by choice. San Diego has had major issues running the football, forcing Philip Rivers to air it out constantly. The Chargers are averaging 337 yards per game (before the Monday Night game against the Bears). That's 10 yards more per game than the New Orleans Saints. Having the league's best passing offense hasn't helped the Chargers in the win column, as they are just 2-6 this season. 
Best Rushing Offense: 
The Panthers have the best ground game in the NFL, but not by much. Carolina is racking up 142.2 yards per game, less than a yard more than the Buffalo Bills. The Seahawks are third and it's no coincidence that those three teams all have mobile QBs. Jonathan Stewart is averaging over 70 yards per game for Carolina, but it's Cam Newton's 40-plus that give Carolina the top spot. If Todd Gurley continues to destroy every defense he faces, the Rams could surpass the Panthers soon. 
Best Scoring Offense: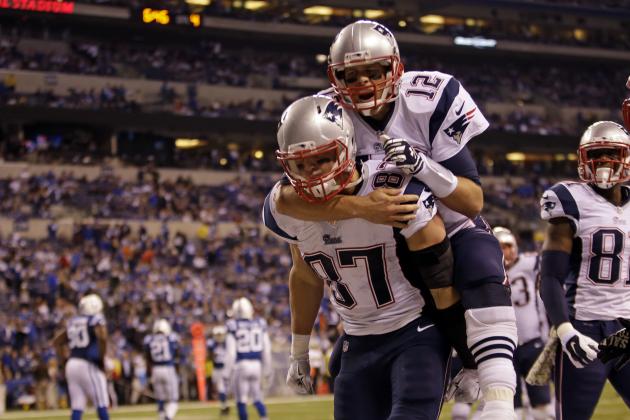 This shouldn't be much of a surprise. The Patriots have torched nearly every defense they've faced. Tom Brady looks as good as ever. Even the loss of Dion Lewis likely won't be enough to stop the Patriots. New England is leading the NFL with 34.5 points per game and they shouldn't be slowing down any time soon. There isn't a better offense in the NFL. 
Back to the NFL Newsfeed
Related Topics: Jonathan Stewart, Todd Gurley, Cam Newton, NFL 2015, Tom Brady, Philip Rivers