The Super Bowl is the most-watch television event of the year, and there's a lot of down time in the game because of that. The commercials are (usually) great, but you'll inevitably find yourself on Twitter during multiple points throughout the game. Here are three accounts you need to follow for the big game:
Grantland's lead NFL writer offers patient, in-depth analysis with a good twist of humor.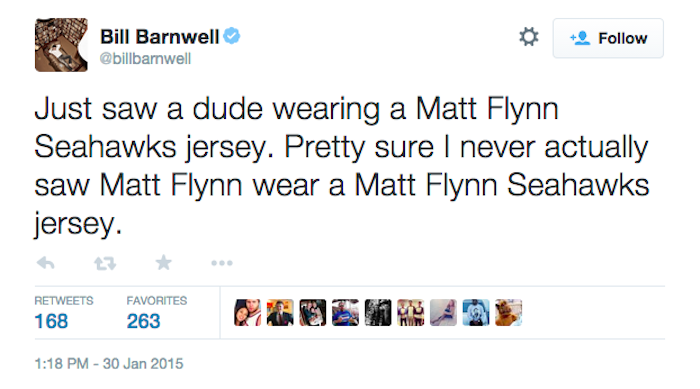 Dockett is a defensive tackle for the Arizona Cardinals, who are hosting the Super Bowl in their stadium. He's usually hilariously outspoken and says what's on his mind, which should lead to some comedic tweets during the game.
Want to watch that HUGE play that just happened over and over again? Fansided will have a GIF up within two minutes of it happening. That's pretty good.
Back to the NFL Newsfeed