The 2016 NFL Draft is still six months away, but that doesn't mean we can't obsess over the details right now. If your favorite NFL team is running back-challenged, this is the list for you. Check out our 2016 NFL Draft Positional Power Rankings of the best backfield options out there in college football.
Foster has been relegated to a secondary role after a 1000-yard season last year, with most of that due to a failed shift to wide receiver. Don't be fooled by a lack of results this year. Foster has the perfect body and running style to succeed as a lead back in the NFL, combining good pad level, a low center of gravity and a powerful burst. Don't be surprised if someone reaches for him in round 2 or 3. 
Collins has divided scouts, as his receiving and pass blocking still need some work. However, he's still an explosive ground threat who has the explosive lower body to cut through defenders and create his own holes. Any time you have a running back who can get low and cut tacklers down a peg, you've got an NFL winner.
3. Devontae Booker -- Utah Utes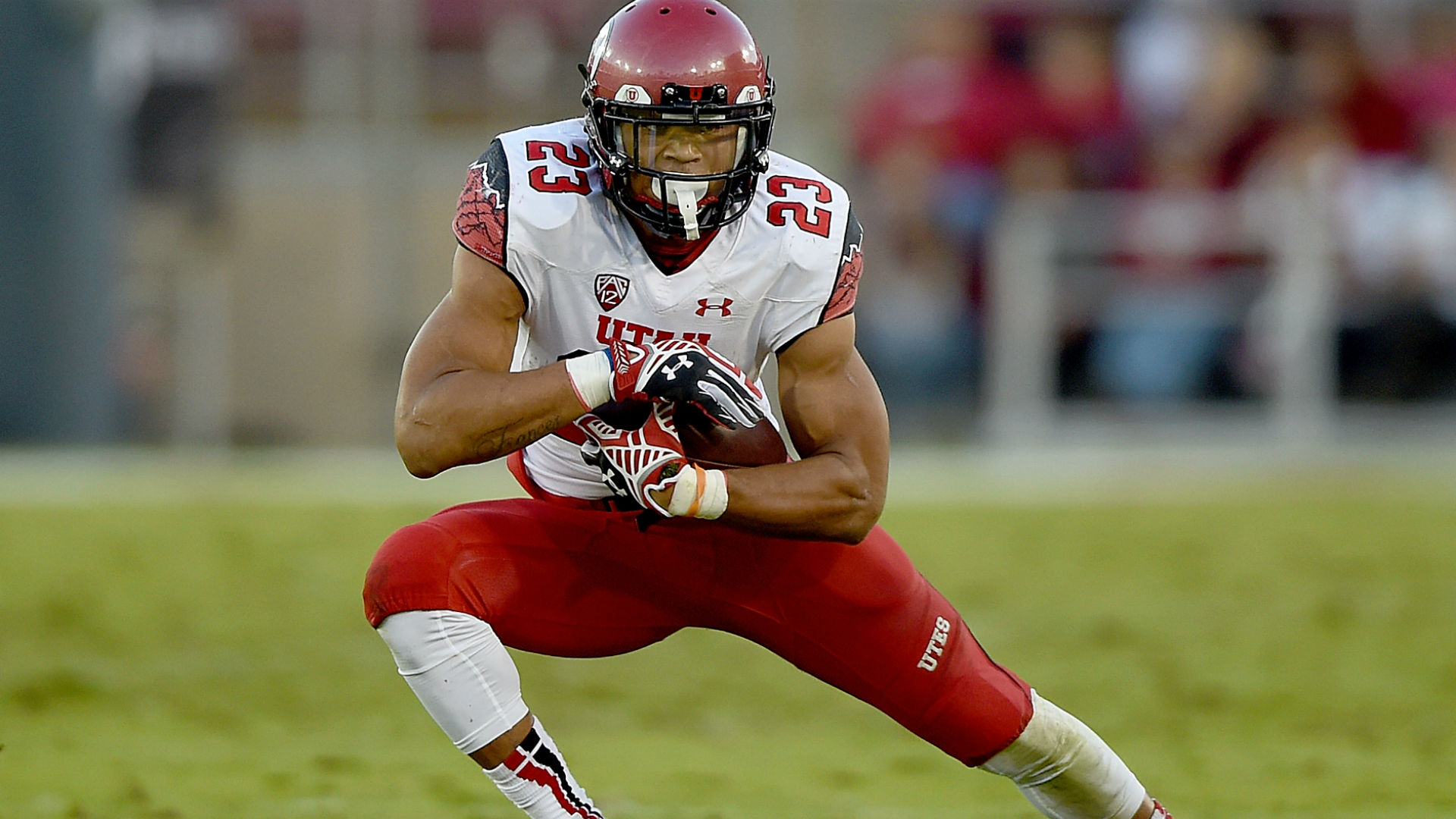 Booker is a quick runner who is also extremely physical when he needs to be. If he adds 10 to 15 pounds of muscle, he could easily be a featured back getting 20-25 carries on a legit NFL contender.
Henry is a patient runner, allowing lead blocks to develop while picking and choosing the right holes to run through. His intelligence and instincts are second to no one on this list, and his ability to stop on a dime and accelerate in the opposite direction is evidence of the kind of shiftiness NFL scouts are looking for in a franchise RB.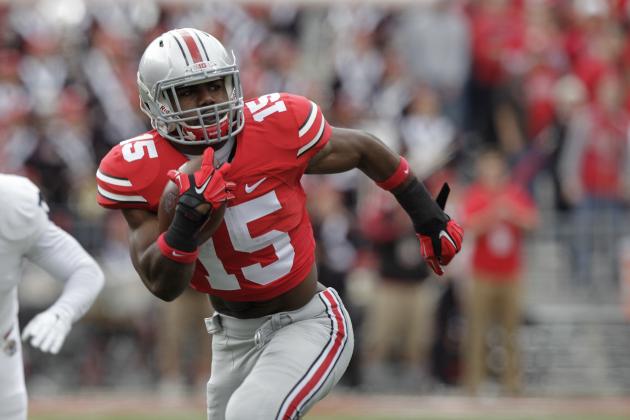 Elliott's body control is out of this world. During his blistering 2014 campaign, Elliott announced himself to the world by regularly bolting either around or through would-be tacklers on some of the most talented defenses college football has to offer. He's continued that trend in 2015, showcasing a powerful yet graceful running style reminiscent of a young Frank Gore. He's the ultimate workhorse back and a first-round lock.
Back to the NFL Newsfeed
Related Topics: Ezekiel Elliott, Devontae Booker, Derrick Henry, Alex Collins, DJ Foster