The 2016 NFL Draft had plenty of winners and losers in Day 1, Day 2 and Day 3, but who were the picks that stood out above (or below) the rest for each day? There were 253 picks this year in total, but of that group, here are the handful of prospects that stood out as being dealt either the best or worst hand.
Day 1
Biggest Winner: Paxton Lynch
It was clear that someone was going to trade up to grab Lynch at the end of the first round, but being taken by the reigning Super Bowl Champions had to be a dream come true for the Memphis quarterback. While he probably won't start immediately, Lynch will at least get to compete with Mark Sanchez for the starting job. Not only that, but he now has a head coach (Gary Kubiak) with an impressive track record of developing QBs and a GM (John Elway) who was an all-time great under center. 
Biggest Loser: Laremy Tunsil
This one's a no-brainer. Tunsil endured one of the worst slides of the first round after his Twitter account was hacked and a video of him smoking a bong with a gas mask was released just as the draft was starting. The Baltimore Ravens reportedly would have taken him at No. 6 were it not for the shocking video. After falling seven spots to the Miami Dolphins, Tunsil admitted to taking money from Ole Miss officials in a post-draft presser. Now, he is embroiled in an NCAA scandal and might have to enter the NFL's substance abuse program. 
Day 2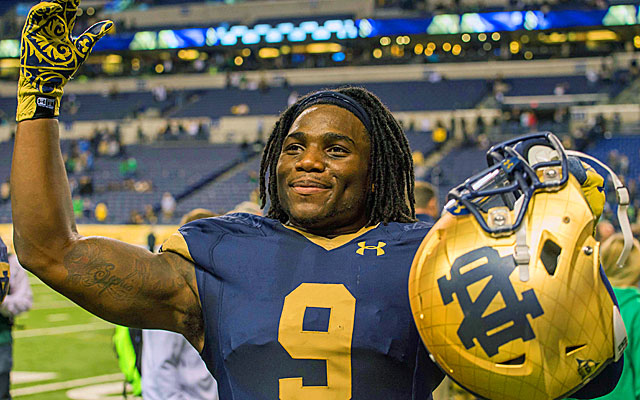 Biggest Winner: Jaylon Smith 
Smith's draft stock plummeted after he blew out his left knee in the Fiesta Bowl, tearing his ACL and LCL. Though he was at one time a projected top-10 pick, most mocks had him going on Day 3 due to the medical risk involved. The Dallas Cowboys clearly saw a lot of upside with the Notre Dame star, though, taking him early in the second round with the No. 34 overall pick. It was a moment that Smith will never forget. 
Biggest Loser: Connor Cook
Cook was projected to be a first-round pick coming into his final season with Michigan State, but he made it through rounds two and three without hearing his name called. Outside of some issues with accuracy, Cook has all the physical tools of a starting-caliber NFL quarterback. Unfortunately, his apparent lack of leadership -- the QB was not a team captain with the Spartans -- and other character concerns led to Christian Hackenberg, Jacoby Brissett and even Cody Kessler all being picked ahead of him. 
Day 3: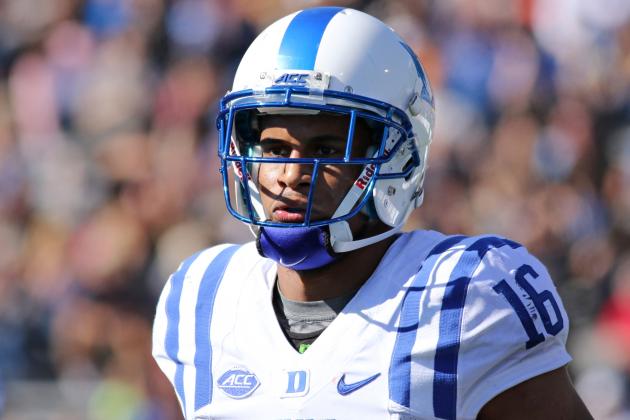 Biggest Winner: Moritz Boehringer
Boehringer became the first player drafted straight out of a European league when he was selected in the sixth round. The big, athletic German wideout only got into football a few years ago after stumbling upon a video of Adrian Peterson. Fast forward to the present, and he will have a chance to make the Minnesota Vikings -- his favorite team -- out of camp. 
Biggest Loser: Jeremy Cash
Somehow, the ACC Defensive Player of the Year was not taken on Day 3 of the draft. Though a hamstring injury made it hard for Cash to work out for NFL teams, the safety had an impressive body of work from his three season at Duke, finishing with 332 tackles including 38 for a loss. Seeing unproven prospects like Boehringer and Baylor basketball star Rico Gathers go ahead of him had to be a tough pill for Cash to swallow.
Back to the NFL Newsfeed
Related Topics: Michigan State Spartans Football News, Ole Miss Rebels Football News, Dolphins News, NFL Draft News, Broncos News, NFL News, Moritz Boehringer, Connor Cook, Cowboys News, Notre Dame Fighting Irish football news, Jaylon Smith, Paxton Lynch, Laremy Tunsil