The first round of the NFL Draft is over, but there are some very talented prospects still available on the Big Board for Day 2. Some players fell due to injury concerns, others because of off-the-field issues and others simply fell because only 31 players could be first round picks this year. We've compiled the 10 best prospects still on the draft board for Round 2, although there's plenty of room for debate as to which prospect is really the best one left. As it turned out, all the top players are on the defensive side of the ball. 
10. Jonathan Bullard, DE, Florida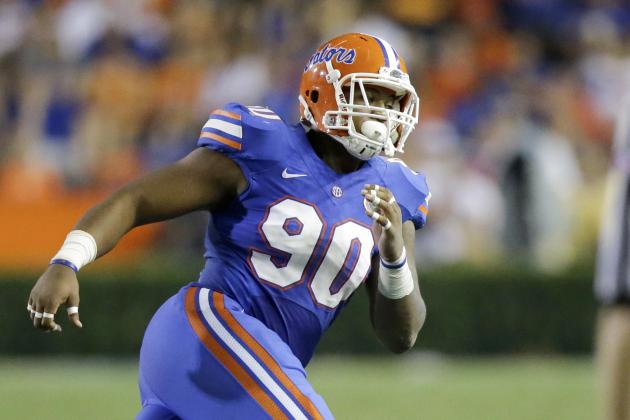 Full disclosure, there are a LOT of defensive linemen here. Bullard isn't the best pass rusher (which helps explain why he fell), but he's a versatile lineman who will help in any scheme. Bullard just beat out Chris Jones and Cody Whitehair for this spot. 
9. Andrew Billings, DT, Baylor
I'm high on Billings, although he's still raw. He has incredible strength and will make a team very happy when they play him at nose guard or at the one-technique. His, and the other DLs exact draft spots depend on when the run on linemen starts. 
8. Emmanuel Ogbah, DE, Oklahoma State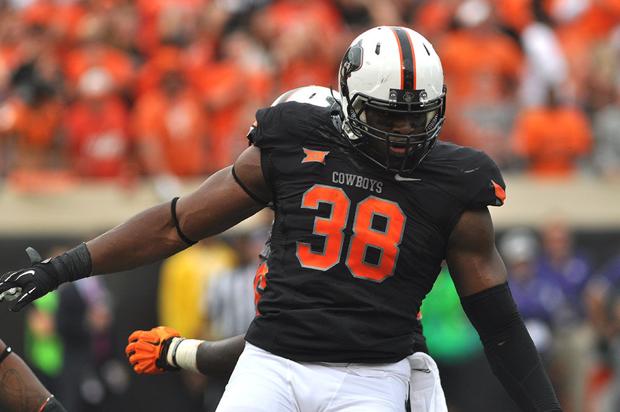 Ogbah probably wasn't going to be a first round pick, but he has the potential be a gifted pass rusher. Those abilities will push him up in the second round, and he could be one of the first players take in round two. 
7. Kevin Dodd, DE, Clemson
Dodd was a fringe first rounder, and shoudn't last long on Day 2. There's one-hit wonder potential, but he was nearly as productive as first rounder and fellow Tiger Shaq Lawson. He could easily be gone in the first five picks of Round 2. 
6. Noah Spence, DE, Eastern Kentucky
The talent is there with Spence, although off-the-field concerns played a role in him slipping to Round 2. He should be an early pick in Round 2, as too many teams need pass rushing help for him to slide very far. 
5. Jarran Reed, DT, Alabama
I thought Reed was going to be a first round pick, but the depth at DT this year helped push him down. He's not much of a pass rusher, but his run-stuffing abilities will make him a solid starter on first and second downs at least. 
4. A'Shawn Robinson, DT, Alabama
See above. The difference between Robinson and Reed is not a large one. 
3. Reggie Ragland, ILB, Alabama
Ragland might only be a two-down player, but he has the ability to be a great run-stuffing MLB. I was stunned the Packers passed on him in the first. A team in the second round is going to be very lucky he's there. 
2. Mackensie Alexander, CB, Clemson
Another Clemson player that should have been a first rounder. He didn't record any picks at Clemson, but still should have gone before Eli Apple and especially before Artie Burns. Someone is going to get great value in Round 2. 
1. Myles Jack, LB, UCLA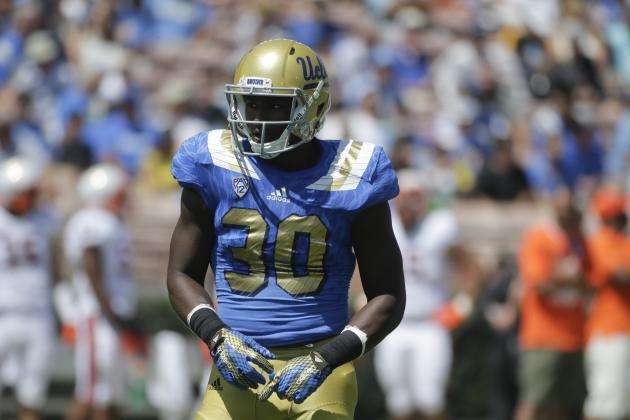 If it wasn't for his knee injury, Jack would be long gone by now. There's no doubting his talent ability and he shouldn't last long in the second. Someone trading up for him isn't out of the question either. 
Back to the NFL Newsfeed
Related Topics: Day 2, Second Round, Third Round, Top Prospects, NFL Draft, 2016 NFL Draft