The 2015 NFL MVP race won't be decided for a quite awhile. But, the offseason is a perfect time to get a feel for the MVP candidates. This list should be fluid, especially early in the season, so don't be surprised if it changes often. Here are the 2015 NFL MVP Power Rankings. 
8. Matt Ryan
A dark horse pick, Ryan could be in for his best season yet as a Falcon. The NFC South is up for grabs, and if Ryan can lead the Falcons to 10 wins and a playoff berth, he'll be in the running for MVP. 
7. Russell Wilson
It could be tough for Wilson to garner much consideration considering his defense and Marshawn Lynch get plenty of credit, and rightfully so. Still, QBs get love too. If Wilson puts up big numbers and Seattle keeps winning, he'll force his way into the conversation. 
6. Tom Brady
Does anyone else think Brady is going to come out angry this season and put up huge numbers? This might be too low for him. 
5. Tony Romo

You laugh, but Romo finished tied for third in last year's voting. With DeMarco Murray gone, Romo could get even more love this season. 
4. Ben Roethlisberger 
Another sleeper, Big Ben appears to be playing the best football of his life. If the Steelers have a big season, Roethlisberger will be in the running.
3. J.J. Watt
He finished second last season, which is a testament to just how good Watt is. It is incredibly hard for a defensive player to win the MVP, but if anyone is going to do it, it's Watt. 
2. Andrew Luck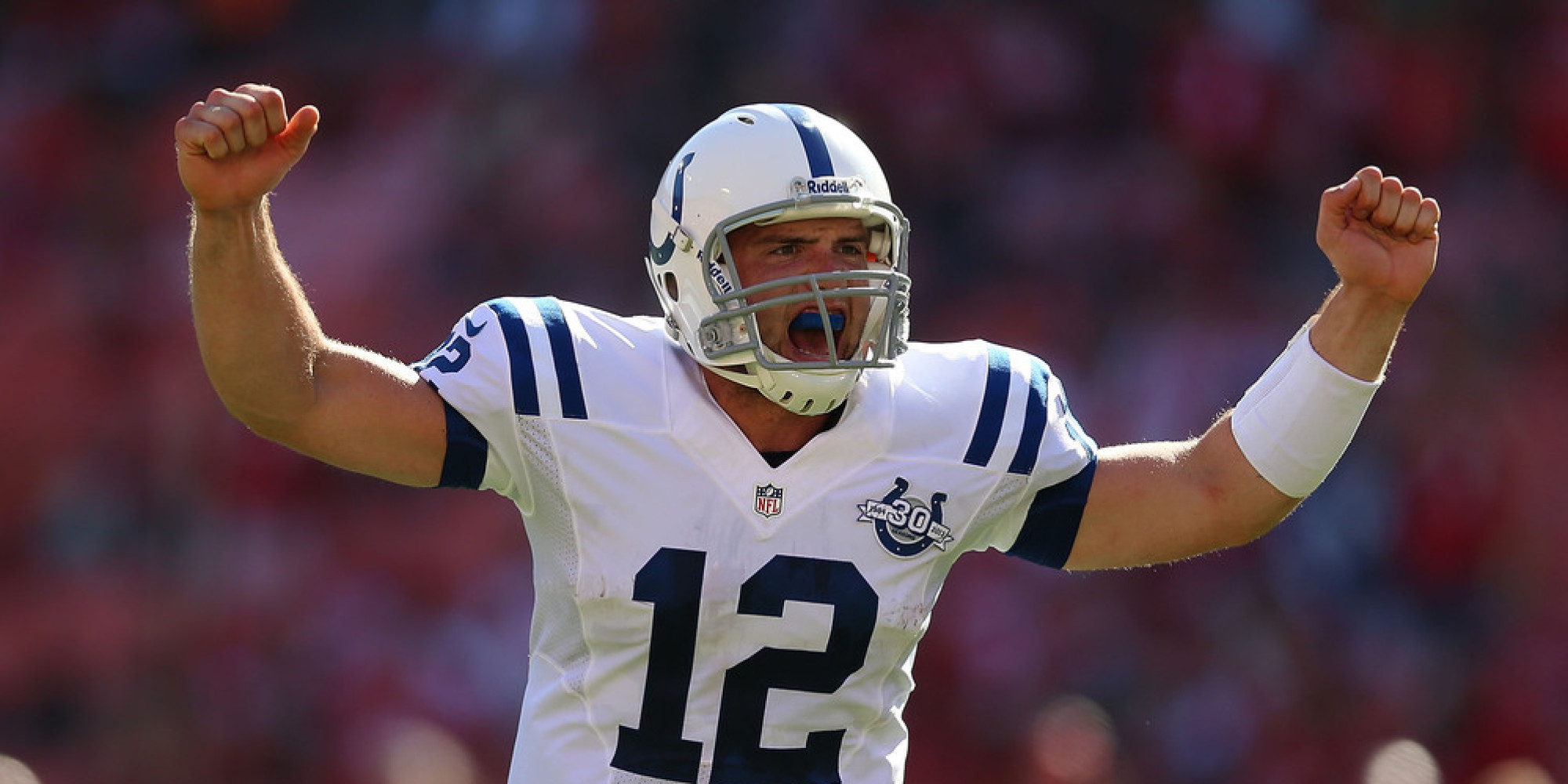 Luck's supporting cast is the best it has ever been. That boost in talent should help Luck get MVP consideration this year. 
1. Aaron Rodgers
The reigning champion. The loss of Jordy Nelson hurts the Packers, but when Rodgers puts up similar numbers, it will boost his MVP chances. He's the best QB in the NFL, and the best QB often wins MVP. 
Follow our NFL page for all the latest NFL news and rumors! 
Back to the NFL Newsfeed
Related Topics: NFL, Power Rankings, MVP