Rookies are now expected to produce immediately in the NFL, and some are much more capable of making an impact that others. Here are the best rookies in the league heading into the 2015 season, according to the Madden NFL 16 video game:
10) OLB Vic Beasley, Atlanta Falcons (OVR: 77)
Via EA Sports: "Beasley is a quick edge rusher, but he backs it up with 87 Strength. He's coming around the end with 88 Speed and 89 Acceleration. To knock down passes, Beasley brings rookie-best 92 Jumping."
9) QB Marcus Mariota, Tennessee Titans (OVR: 78)
Via EA Sports: "Mariota is a double threat with 87 Throw Accuracy Short and 88 Throw Accuracy Mid, as well as 90 Throw on the Run, 88 Speed, 90 Acceleration, and 79 Elusiveness."
8) WR Kevin White, Chicago Bears (OVR: 78)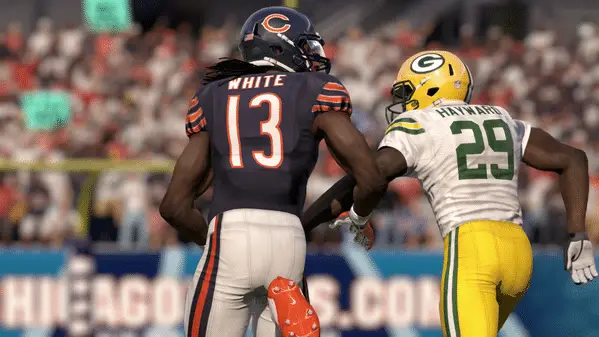 Via EA Sports: "White has big shoes to fill following the departure of Brandon Marshall, but he's a deep threat with 94 Speed, 92 Acceleration, 88 Agility, and rookie-best 88 Catching."
7) RB Melvin Gordon, San Diego Chargers (OVR: 78)
Via EA Sports: "Gordon is an even better speed back than Gurley with 91 Speed, 88 Acceleration, 80 Elusiveness and 91 Spin Move. His 69 Trucking limits his inside runs, although he has 83 Stiff Arm."
6) DE Dante Fowler, Jacksonville Jaguars (OVR: 79)
Via EA Sports: "Fowler excels at edge rushing with 86 Speed, 89 Acceleration, and 83 Pursuit. He'll get around linemen with 83 Finesse Move and 84 Agility, as well as 87 Tackle."
5) RT Brandon Schreff, Washington Redskins (OVR: 80)
Via EA Sports: "Scherff won the Outland Trophy at left tackle, but he'll play right tackle for the Redskins. He tops all rookie offensive linemen with 89 Run Block, as well as 83 Strength and 80 Pass Block."
4) DT Leonard Williams, New York Jets (OVR: 80)
Via EA Sports: "Williams brings excellent 90 Block Shedding, 87 Strength, and 85 Power Move ratings to beat offensive linemen. He also has 83 Pursuit and 82 Acceleration to get to the quarterback. "
3) RB Todd Gurley, St. Louis Rams (OVR: 80)
Via EA Sports: "Gurley has the quickness with 91 Speed, 87 Acceleration, and 80 Elusiveness. The power shows up with 91 Trucking, 89 Stiff Arm, and 91 Carry. Just watch out for that 73 Injury Rating."
2) QB Jameis Winston, Tampa Bay Buccaneers (OVR: 81)
Via EA Sports: "Winston really impresses with 95 Throw Power and rookie-best 88 Throw Accuracy Short. He's a threat to run with 81 Agility, 75 Strength, and 73 Speed."
1) WR Amari Cooper, Oakland Raiders (OVR: 82)
Via EA Sports: "Cooper should be a primary receiver from day one and a favorite target of second-year QB Derek Carr. In addition to his rookie-best 82 OVR, he brings 92 Speed, 94 Agility, and 87 Catching (second only to Kevin White among rookies)."
Back to the NFL Newsfeed
Related Topics: NFL, Madden NFL 16