You've probably seen lists like these before, but we're about to show you why you shouldn't live another day of your life without following these 10 guys on Twitter.
Now that @ChrisWarcraft has retired as a Vikings kicker, he's able to focus even more efforts on his hilarious, thought-provoking Tweet-game. Huge win for followers. He tweets about the stuff he believes in. And his location via his bio? "With Carmen Sandiego"
Older daughter asked why there's no Internet in the car. Yeah, science. Why isn't there any Internet in my car?

— Chris Kluwe (@ChrisWarcraft) July 8, 2014

 
Per his Twitter bio, he is an "Ex criminal who turned nothing to something." The bio then goes on to link a defunct website "ilovemidgetstilldeath.com," as his own. Yikes.
I just saw a lady that was in her mid 60s with a phatty. I think I love her. Hmmmmmm I bet she got Nice insurance policy and great 401k. — DARNELL DOCKETT (@ddockett) July 16, 2014
It didn't take long for J.J. Watt to adjust to life in Houston.
"Y'all" has officially been fully integrated into my vocabulary. — JJ Watt (@JJWatt) July 1, 2014
Remember this one? After an officiating controversy that cost the Packers this 2012 game against the Seahawks during the era of the 'replacement refs,' T.J. Lang had no issue telling his followers how he felt about this situation. But in general, Lang is a fun-loving American often supporting his hometown Detroit teams. Gotta love that.
I want whatever Tim Howard took before this game.

— TJ Lang (@TJLang70) July 1, 2014
Gronk gon' Gronk.
Hi — Rob Gronkowski (@RobGronkowski) May 22, 2014
If you've ever wanted somebody with 1.2 million followers to engage with you on Twitter, RODGERS! may just give you that opportunity.
I'm gonna be rockin my jersey from @ussoccer again tomorrow no matter how many tenets I break. Where u watching at? #SeeYouSunday #USAvsPOR — Aaron Rodgers (@AaronRodgers12) June 21, 2014
Alright, he's not an athlete, but he's hands down the most entertaining NFL owner you'll on Twitter.
If you spent $1000.00 a day since Christ was born,you still couldn't spend a billion dollars...strange but true — Jim Irsay (@JimIrsay) July 30, 2012
He's just a good guy who will send you a pick-me-up when it's needed most. From one thing to the next, his timeline is filled with feel-good stories that will restore your faith in NFL athletes everywhere   
Blessed to have another day #GoCatchYourDream

— Robert Griffin III (@RGIII) July 14, 2014
When's the last time you heard something about Ochocinco? He's still playing (Canadian) football. Catch up with Chad and find out why he's got 3.6 MILLION followers...
Love is portable, no excuses on why you shouldn't be loving on people wherever you are. I've kissed 34 fine ass Canadian women today. You? — Chad Johnson (@ochocinco) July 15, 2014
Brees portrays an intriguing balance of "Star NFL Quarterback" and "Dad"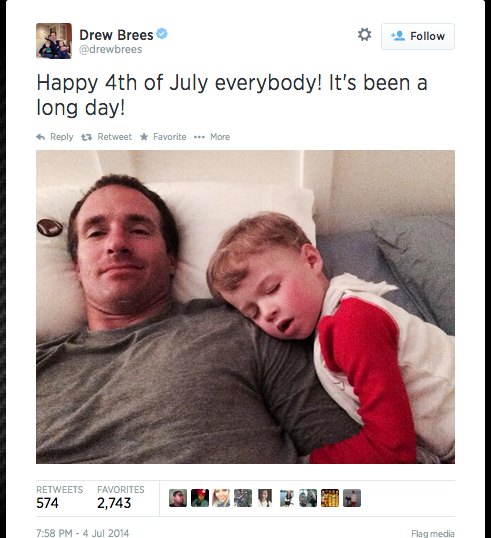 Related: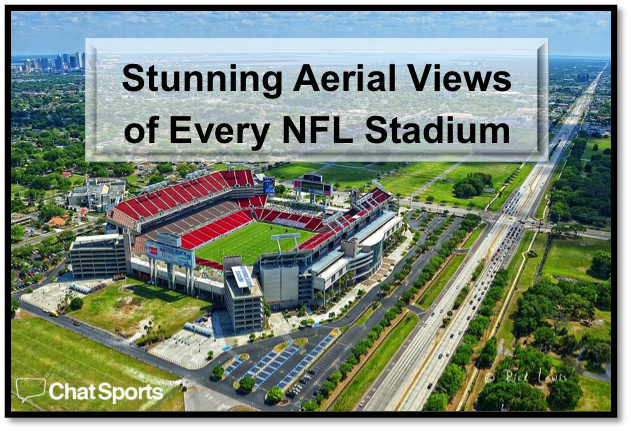 Best in the GAME.
Back to the NFL Newsfeed