Newcastle United winger Allan Saint-Maximin has donated dozens of care packages to thank the "real heroes" of the NHS.
More than 60 bags have been handed out to NHS workers in the city by the Newcastle United Foundation.
Saint-Maximin, 24, praised health workers for their efforts during the last year of the coronavirus pandemic.
The bags included gift cards for shops, luxury chocolate boxes from France and notes of appreciation from the forward.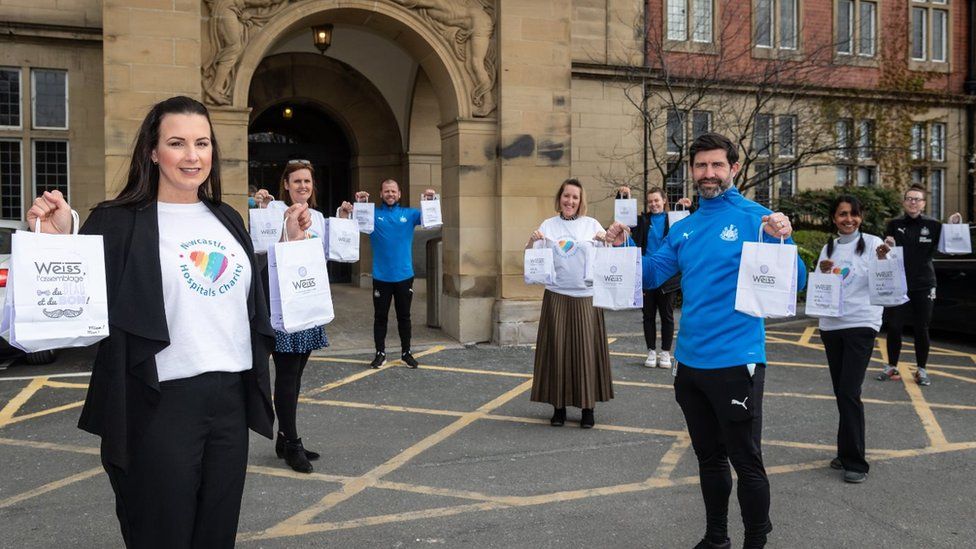 The United winger said: "We are in an incredibly fortunate situation as footballers as we know we are very privileged.