The New York Knicks decided to end the Phil Jackson experiment early Wednesday morning, as the two sides announced they "mutually agreed to part ways" after three seasons. General manager Steve Mills is expected to call the shots for the franchise in the meantime with free agency set to begin Saturday, but New York plans to move fast to replace him. Here are three candidates they are the most likely to hire:
3) Chauncey Billups, ESPN analyst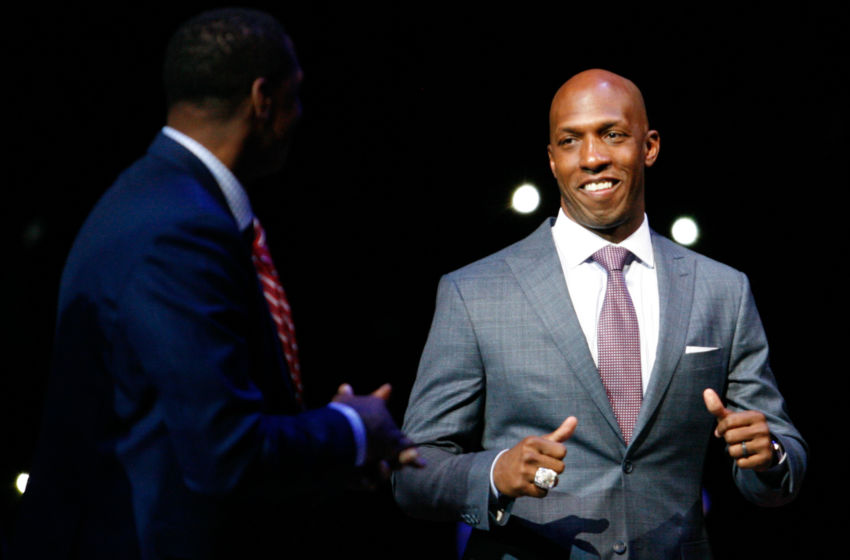 Billups doesn't have any front office experience and is talking with the Cavs about becoming their general manager, but could the Knicks swoop in and steal him with a more lucrative offer? We know Cavs owner Dan Gilbert has a history of clashing with his GMs (more on that below) and Billups is hesitant about moving his family to Cleveland. New York would certainly be a better place to live and he could help attract free agents. Still, it's a long shot at this point.
2) David Griffin, former Cavs general manager
Griffin is a wild card for the Knicks at this point. The Cavs chose not to give a new contract after the season because they "couldn't agree on the future," but he did a tremendous job with the franchise. He was with the Cavaliers' front office since 2010, and took over as GM following the 2013-14 season. In the three seasons under Griffin, Cleveland made the NBA Finals every year - including winning the franchise's first championship in 2016.
1) Masai Ujiri, Raptors president
Ujiri has been with the Raptors since 2013 and is clearly Knicks owner James Dolan's top target, according to Adrian Wojnarowski of The Vertical.
Dolan is targeting Toronto president of basketball operations Masai Ujiri to replace Jackson, league sources told The Vertical.
Ujiri signed a five-year, $30 million-plus extension a year ago, and it's unclear how easily he could be pried from Toronto – if Ujiri has interest in the job.
Dolan became increasingly intrigued with Ujiri primarily through two past deals with New York – trading Carmelo Anthony from Denver, and Andrea Bargnani from Toronto – in which Ujiri received substantial returns, league sources said.
Ujiri, winner of the 2013 Executive of the Year, is the most experienced entrant on this list.
Follow our New York Knicks news page for all the latest Knicks news!

Throwback Thursday: Check out some articles on Chat Sports from the past:
Chat Sports: SF Chronicle's App of the Week for Super Bowl 50
Chat Sports launches on iPhone
Chat Sports and Sports Illustrated partner on content and ads
Chat Sports launches on web
Chat Sports reveals the top 20 college football players of 21st century
Levy, Cantarella join Chat Sports board
Chat Sports raises seed funding from venture fund Rothenberg Ventures
Chat Sports - Mashable.com
 
Back to the New York Knicks Newsfeed
Related Topics: Masai Ujiri, Knicks Rumors, Phil Jackson, David Griffin, NBA Rumors, Chauncey Billups