The 2015 NFL Draft is in the books, which means it's a good time to turn back the clock and take a look at the selections which have made the Jets one of the NFL's most storied franchises. Here's our list of The 4 Best Draft Picks In New York Jets History.
4. C Nick Mangold (#29 in 2006)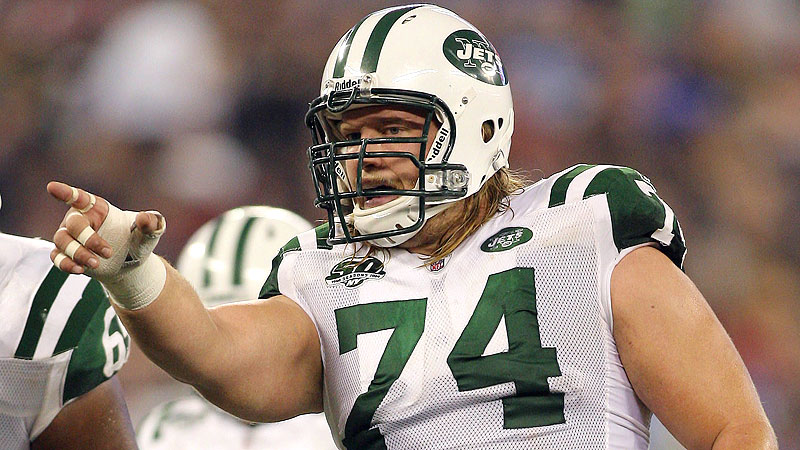 A worthy successor to the beloved Kevin Mawae, Mangold took over the reins of the center position in 2006 and didn't look back. Mangold was a true athletic specimen with a wealth of brute strength, and he parlayed that combination into four Pro Bowls and 2 All-Pro selections.
3. DE Mark Gastineau (#41 in 1979)
A pivotal member of the famed "New York Sack Exchange," Gastineau was one of the most effective and dominant pass rushers of the 1980s. Gastineau's 22-sack season in 1984 remained an NFL record for seventeen year, and what he lacked in tact sometimes he made up for in pure, unbridled violence against opposing ball carriers.
2. CB Darrelle Revis (#14 in 2007)
He's back!!! The sole permanent resident of Revis Island, Darrelle's cameos in Tampa Bay and New York do not detract from the impact he had and will have on the team's defense going forward. A six-time Pro Bowler despite having played just eight seasons so far, Revis' a Hall of Famer already and heading towards legend status.
1. QB Joe Namath (#1 in 1965 [AFL])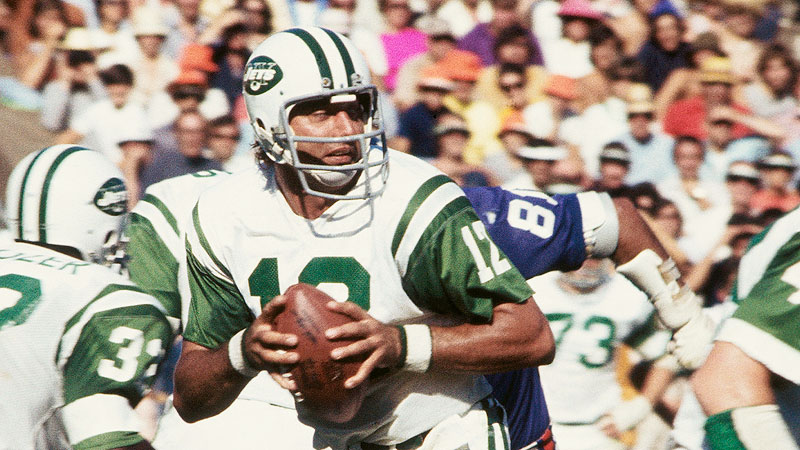 Broadway Joe remains the face of the franchise a half-century after the team drafted him back in 2015 and for good reason. Namath's guarantee of a massive upset over the juggernaut Baltimore Colts in Super Bowl III is one of the timeless moments in NFL history, and his work in backing up that guarantee only cemented that fact. He's the original star of Jets history and remains its brightest as well.
Follow our New York Jets team page for the latest Jets rumors!
Back to the New York Jets Newsfeed