*LAST UPDATED 1/11/2015*
The New York Jets cleaned house, terminating the contracts of both head coach Rex Ryan and general manager John Idzik. With the team seemingly getting ready for a rebuilding project after a 4-12 finish in 2014, the Jets are going to need a steadfast leader on the sidelines to pull the franchise out of its current doldrums.
Who's the man for the job? Here's our list of the Top 6 Candidates to Replace Rex Ryan.
Follow our New York Jets page for the latest Jets news!
6) Brian Kelly, Notre Dame Fighting Irish Head Coach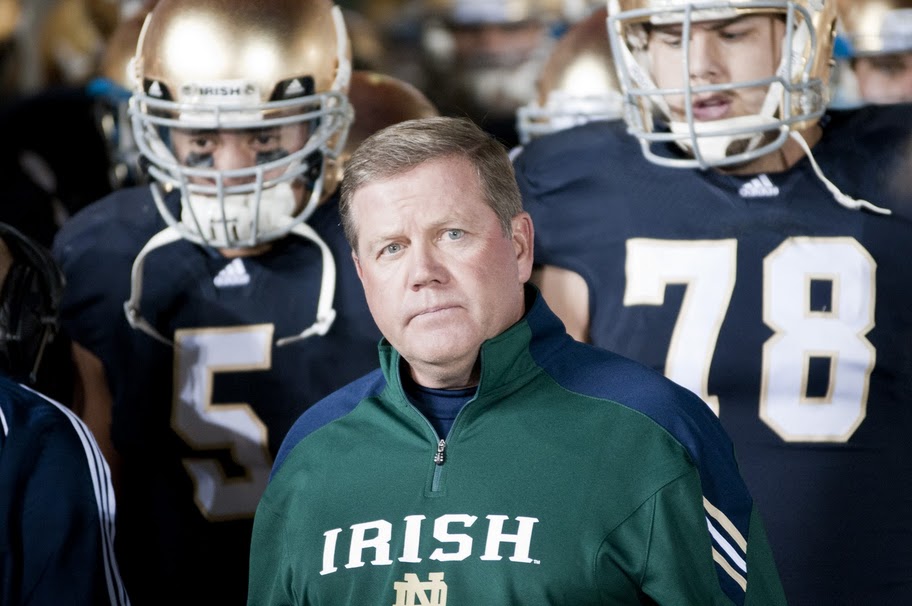 Kelly has been linked with a move to the NFL before, and the Jets have had an eye on him for some time. Notre Dame's academic issues and rough end to the season have led to increased speculation that Kelly is on his way out…but he's just a season removed from a lucrative contract extension, and we'd be surprised if he leaves the Irish this year. A name to watch, but not a primary target.
*The Jets have already contacted the top five names on this list for interviews*
5) Frank Reich, San Diego Chargers Offensive Coordinator
Reich has only been an offensive coordinator for one season, but he nearly helped guide the unheralded Chargers into the playoffs. He was a quarterback for the Jets in 1996, starting seven games in his lone season for them during his 13-year playing career, and he would give the team a head coach with an offensive mindset. Reich has only been coaching since 2008 and he might not be ready for a head coaching job - especially in New York - but he provides a solid backup option if the Jets can't get some of their bigger targets.
*1/7 Update* Reich has an interviewed schedule for later this week, though he still figures to be only a backup option should New York strike out on their other candidates.
*1/9 Update* Reich interviewed for the job on Wednesday, though New York has been quiet about him since. He's likely still a backup option should the top names on this list go elsewhere.
4) Gary Kubiak, Baltimore Ravens Offensive Coordinator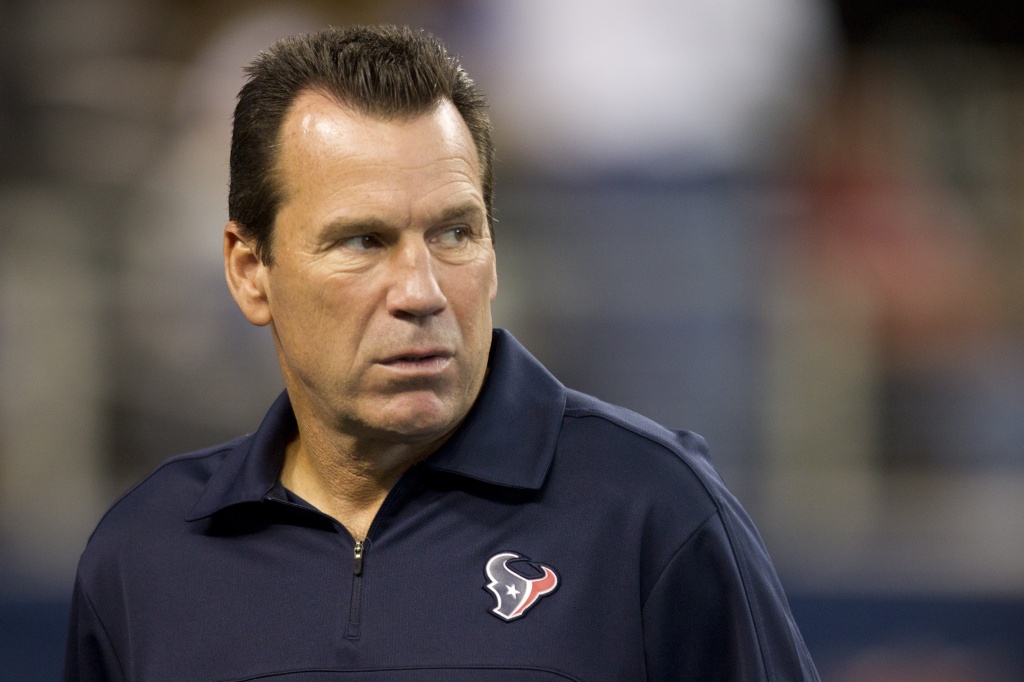 Kubiak led the Texans to a 61-64 record during his eight seasons in Houston, taking them from a struggling new franchise to AFC South champions. He was fired after a 2-14 season in 2013, but he's helped guide the Ravens to another playoff berth this year. Baltimore quarterback Joe Flacco has played some of the best football of his career under Kubiak, and the Jets would like to see him fix their dreadful quarterback situation.
*1/7 Update* Kubiak hasn't been able to interview with any teams since the Ravens are in the midst of a playoff run, but each win makes him a more desirable candidate. He'll meet with the Jets as soon as Baltimore loses, and we'll know more about his status with the team then.
3) Doug Marrone, former Buffalo Bills HC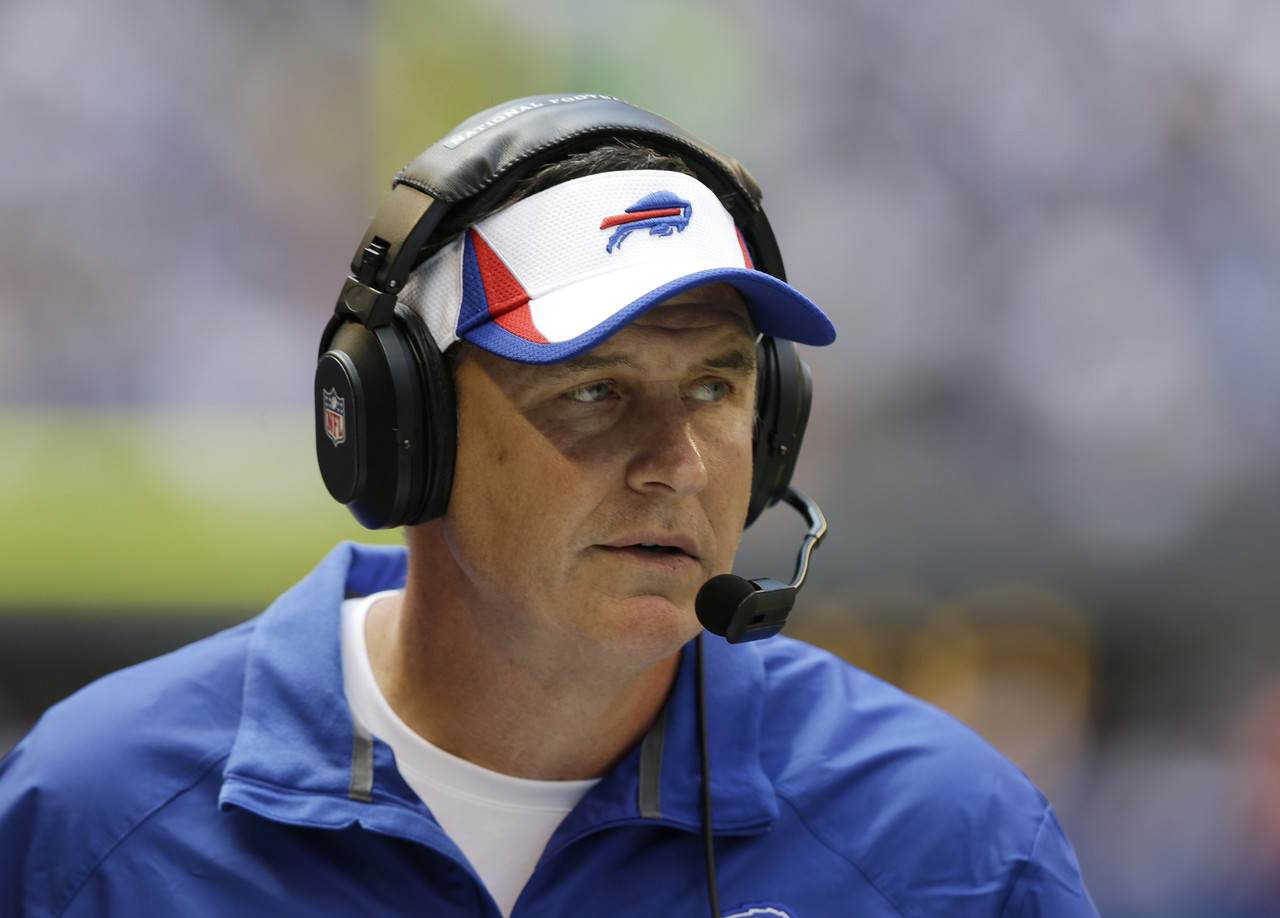 Marrone, a Bronx native, has quickly jumped to the top of New York's list after opting out of his contract with the Bills on Wednesday. Marrone coached the Jets' offensive line from 2002 to 2005, and he still has a soft spot for the franchise he watched growing up. The Jets are scheduled to interview Marrone over the weekend, and as things stand, he looks like the most likely man for the job.
*1/7 Update* Marrone interviewed with the Jets almost as soon as he opted out of his contract and remains the odds-on favorite to land the job. New York is still scheduled to interview Reich and Bowles later this week, but don't be surprise to see Marrone is still the guy the Jets want.
*1/9 Update* Woody Johnson was reportedly "not thrilled" with Marrone's interview, to the point where it seems highly unlikely the Jets will hire him. We haven't heard anything from the Jets after the interview, other than that they're still looking, suggesting they've moved past Marrone - for now, at least.
2) Todd Bowles, Arizona Cardinals Defensive Coordinator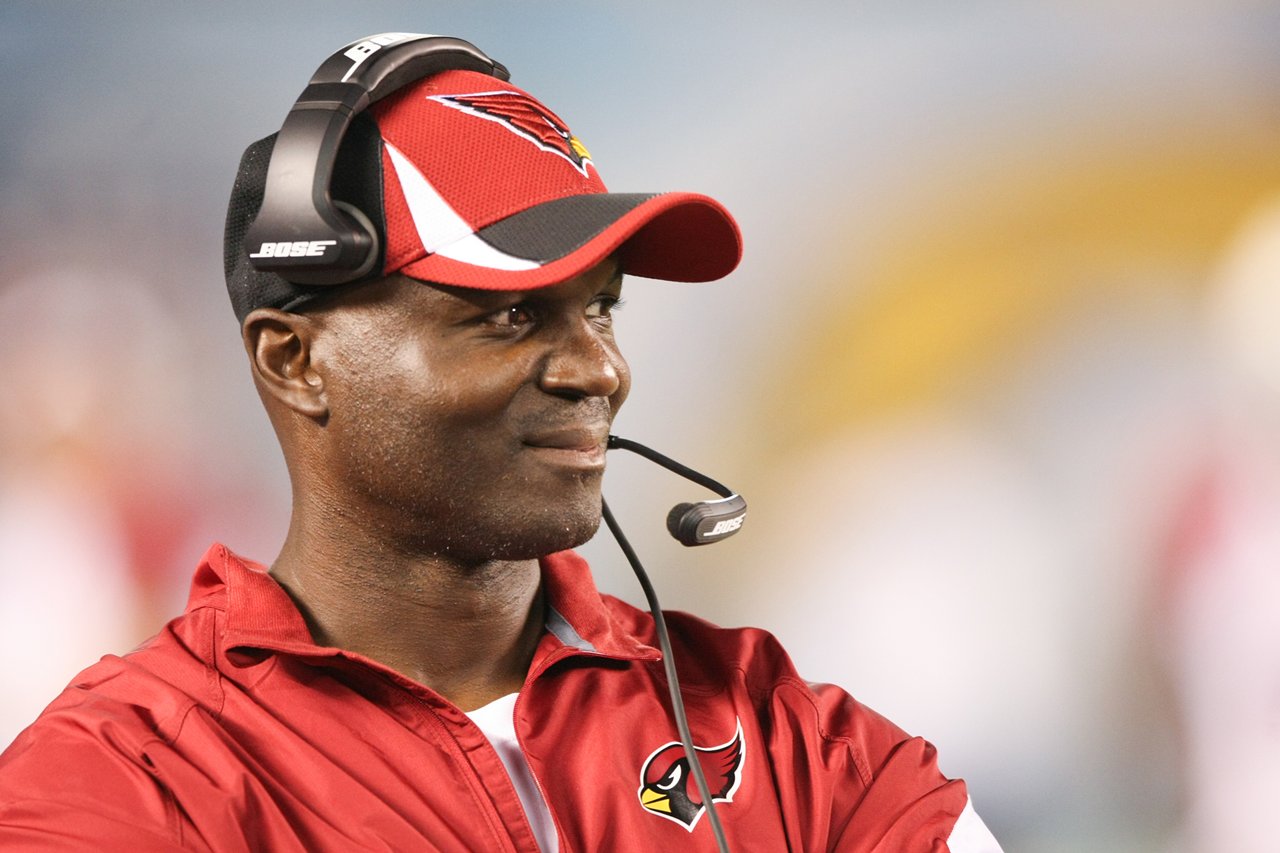 Bowles might also be a defensive guy, but he's very different from both Seahawks DC Dan Quinn (more on him later) and Rex Ryan. Bowles made his name as a secondary coach, and he's already spent time on the sidelines as an interim HC and an assistant head coach with the Miami Dolphins. Bowles' Cardinals have been dominant on defense this season, giving up just 17.4 ppg (3rd out of all NFL teams), and plenty of teams looking for a new coach are taking a long look at the Cardinals DC.
*1/7 Update* The Jets have to interview a minority candidate per the NFL's Rooney Rule, and they've already requested to speak with Bowles later this week. We'll know a lot more about how serious the front office is about Bowles once his interview happens.
*1/9 Update* Bowles interviewed with New York on Wednesday after the Cardinals lost in the postseason, but he's rumored to be the favorite to land the head coaching job in Chicago.
1) Dan Quinn, Seattle Seahawks Defensive Coordinator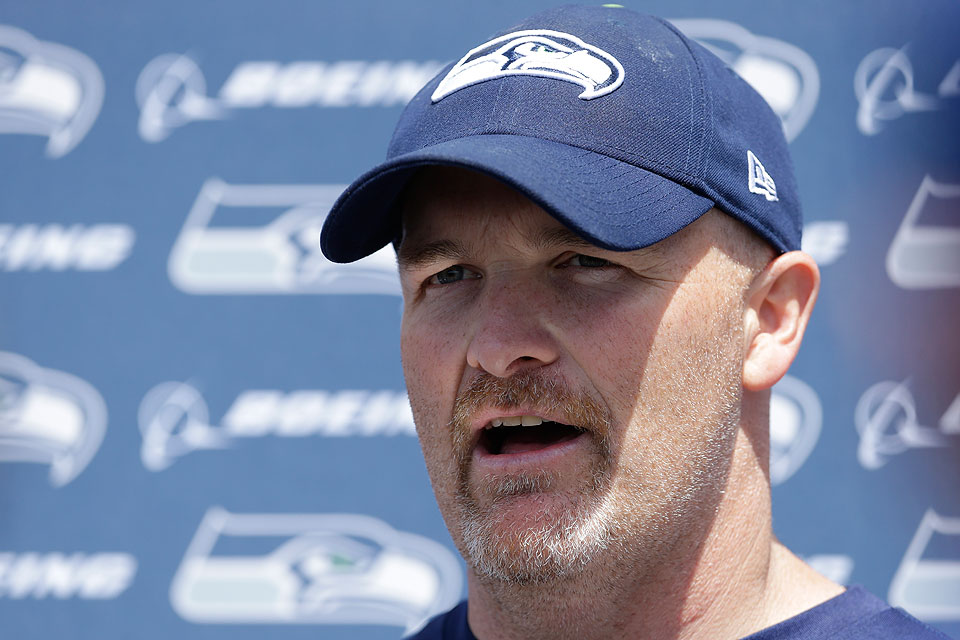 Quinn is one of New York's most interesting options. He's coached for the team recently (Quinn was the Jets' DL coach from 2007-2008), he's in charge of one of the league's most dominant defensive units, and he's reportedly looking to take the next step up. He's helped develop Seattle's defensive stars and his gameplans have confused the best quarterbacks in the league – a must-have when facing Tom Brady twice a year. Quinn was the first person the Jets contacted about an interview, suggesting he's one of their primary targets.
*1/7 Update* Quinn interviewed with the Jets last week, and has also interviewed with the 49ers, Bears, and Bills. Now that his team's bye week break is over, he won't be able to interview with anyone else until their season ends.
*1/9 Update* Quinn is the leading candidate for the job after Marrone's interview, though it seems to be a two-horse race between him and Bowles at this point. The Jets reportedly loved his interview, and as long as his defense doesn't fall apart in the postseason, he's the favorite to land the job.
*1/11 Update* The Jets were ready to board a plane to Seattle and offer Quinn the job if they lost to the Carolina Panthers, but the Seahawks won, meaning New York will have to wait at least another week to name their head coach.
Want all the latest on New York's coaching search? Download the 5-star rated Chat Sports app and never miss another story!
Back to the New York Jets Newsfeed