With the regular season over, the New York Jets have turned their attention to the offseason. That includes the NFL draft and free agency. But the team's first priority is re-signing its own players, and the Jets have several key contributors they need to bring back next season.
The Jets might not be able to bring back every player on this list, because they only have $10 million in cap space. However, a few restructuring and/or releases should free up the needed space. 
With that in mind, here are 3 Free Agents The Jets Must Re-Sign:
3. DE Muhammad Wilkerson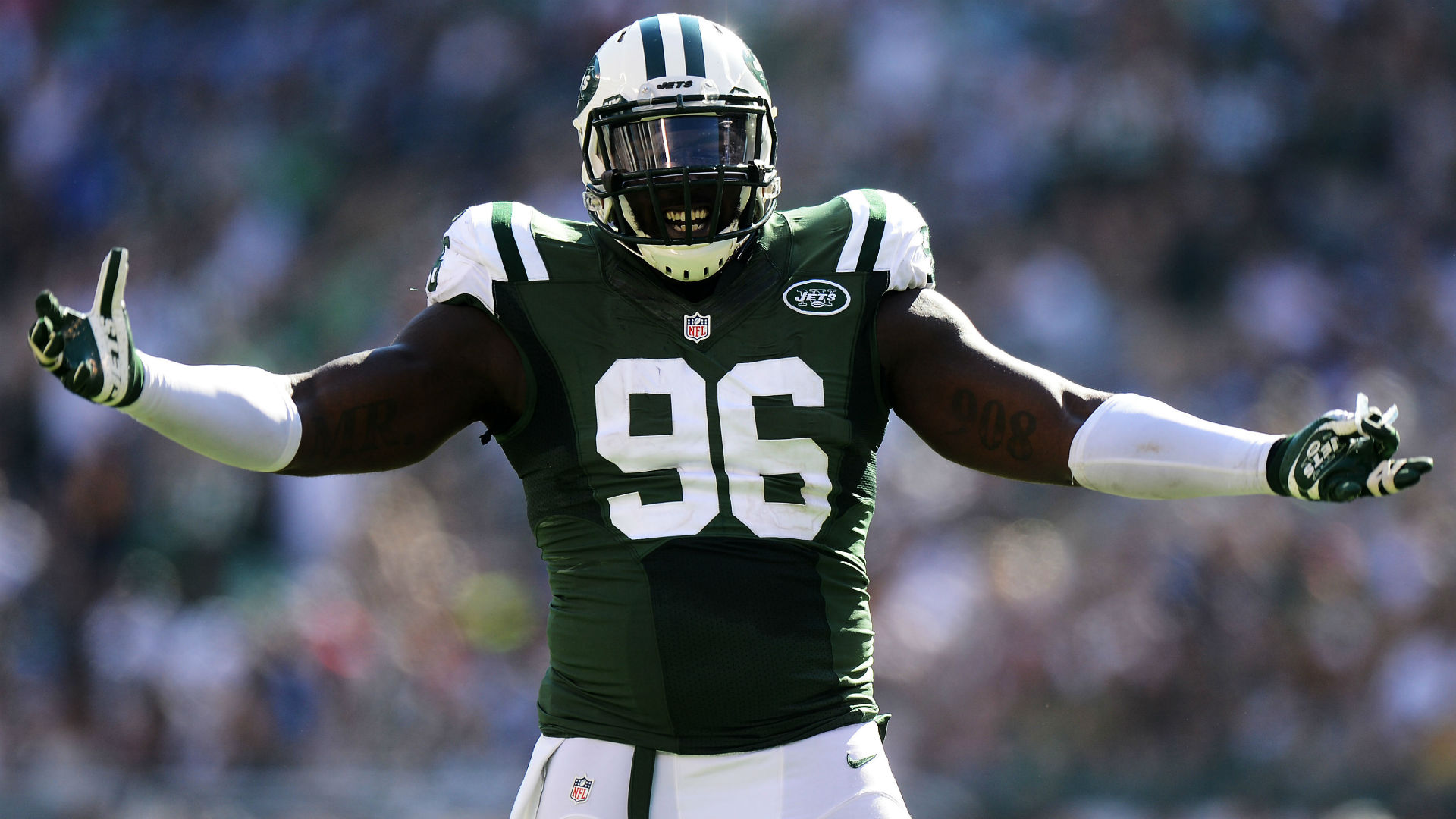 The Jets are deep at defensive line, but only a handful of linemen are better than Wilkerson. The broken leg he suffered in the final game of the season complicates things, but it might work out in the Jets' favor. Wilkerson was in the midst of his best season, but teams will be cautious about handing out big money deals to a player coming off a major injury. Using the franchise tag might be the best option for the Jets. The defense won't be as good next season without Wilkerson. 
2A. RB Bilal Powell
Powell established himself as a change of pace back this season. He's not an every down back, but he's worth keeping on the roster. Ideally the Jets don't have to pay him much, but the need to have Powell on the roster for third downs and when Chris Ivory needs a breather. Speaking of Ivory ...
2B. RB Chris Ivory
... He's also a free agent. He's only 27, so Ivory should have a few years left in the tank. The Jets should extend Ivory for another few seasons. The offense leans heavily on Ivory and he's the team's workhorse back. Without Ivory, the team will desperately need a new feature back. And yes, I know I'm cheating by including both running backs. 
1. QB Ryan Fitzpatrick
The Jets can't go into next season with Geno Smith as the starter. The team is picking to late to land a QB who can start right away. Fitzpatrick is comparable to the other free agent QBs, likely cheaper and already knows the offense. Fitzpatrick has proven the Jets can win with him at QB. The team needs to bring him back this offseason. 
Back to the New York Jets Newsfeed
Related Topics: Ryan Fitzpatrick, Muhammad Wilkerson, Jets Rumors, Bilal Powell, Chris Ivory, Jets News