Mock draft season is officially underway. This is the first of what we like to call a PFF GM Mock. Instead of predicting what they (NFL GMs) will do, we're telling you what we (the PFF draft team) would do with every pick. The fit should be fairly obvious for every pick, so we'll be breaking down how each player has performed through the first couple weeks of the 2019 season.
Note: Draft order is based on Vegas Super Bowl Odds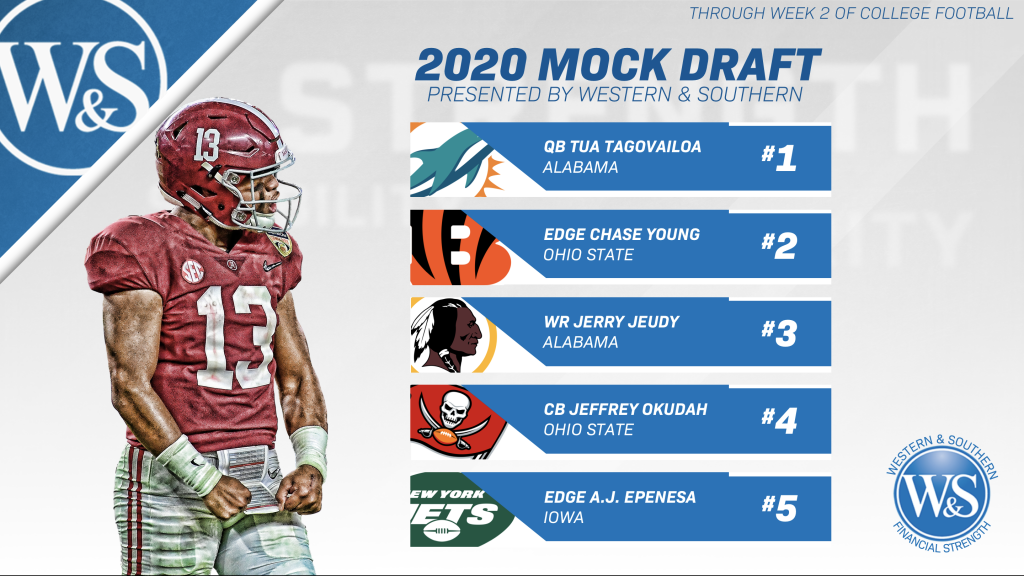 It's going to be like this until Tua shows any signs of slowing down.