The 2015 NY Giants have their sights set on the Super Bowl following a very intriguing spring, but there's still plenty to be sorted out as we move towards the long summer ahead. Here's the Top 3 NY Giants Storylines To Watch In 2015.
1. Can Ben McAdoo Keep The Magic Going?
Under new offensive coordinator and play-caller Ben McAdoo, the 2014 Giants squad finished 10th in the NFL in total offense with 367.2 yards per game, counting as a 59.7 yards-per-game improvement (almost 20%) over the team's 2013 number. With a full year of continuity behind them, it's quite feasible that Eli Manning and the crew could challenge for a top-five finish or better.
2. Odell Beckham Jr., Act Two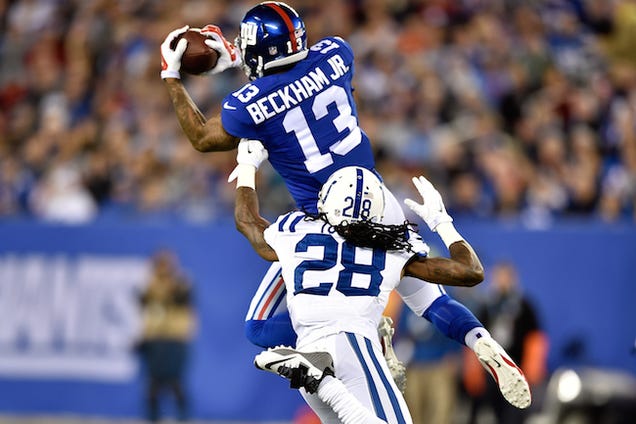 91 catches. 1,305 yards. 12 touchdowns. Countless YouTube and Vine highlights. One Madden cover. Beckham's amazing whirlwind of a rookie season is now completely in the rearview, and everybody is clamoring to see just what the charismatic kid will do for an encore. Barring something unforeseen, Beckham could easily challenge Calvin Johnson, Antonio Brown and the field for the mantle of "best NFL wideout going."
3. The Tom Coughlin Hot Seat Watch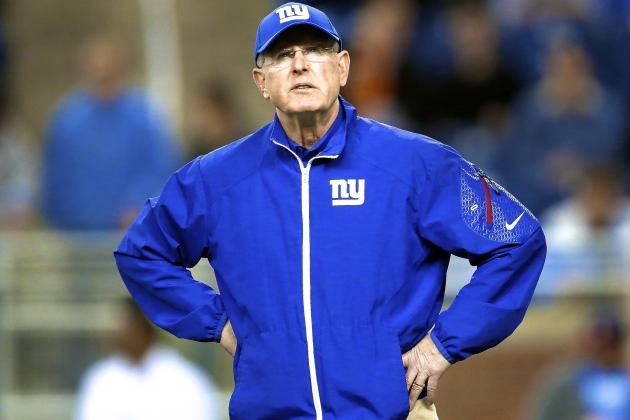 Coughlin has has been firmly on the hot seat at varying points of every year during his tenure in New York.Whether it was the complaints of Tiki Barber, the Jeremy Shockey drama or last year's inconsistent ride through the schedule, you're bound to hear tens and tens of rumors about the legendary coach's "impending firing" if the Giants struggle out of the gate. We're not buying into all of it, but the noise surrounding Coughlin's supposedly tenuous status in NY will still be one of the year's most loud and prevalent storylines.
Follow our NY Giants team page for the latest NY Giants news!
Back to the New York Giants Newsfeed