The 2015 NFL Draft is here, which means it's time to turn back the clock and take a look at the selections which helped make the NY Giants the historically relevant franchise they are today. Here's our list of The 4 Best Draft Picks In New York Giants History.
4. QB Jeff Hostetler (#59 in 1984)
One of the truly amazing stories in NFL history, Hostetler was a career backup to Phil Simms before Simms broke his leg in Week 14 of the 1990 season. Pulling the Giants out of a seemingly sure disaster, Hostetler led the Giants to five-straight victories including a one-point thriller over the Buffalo Bills in Super Bowl XXV. His 87 passes prior to his Super Bowl start is still the fewest by any quarterback in a season before taking on a starting role in the Super Bowl.
3. QB Phil Simms (#7 in 1979)
Keeping with the quarterback theme, Simms is one of the most passionate on-field leaders that has ever put on the trademark Giants blue. His partnership with Bill Parcells was one of the most fruitful QB/coach pairings of the mid-to-late 1980s, with the apex coming in Simms' MVP-winning 22-for-25 passing day in the team's Super Bowl XXI victory over the Denver Broncos.
2. LT Roosevelt Brown (#321 in 1951)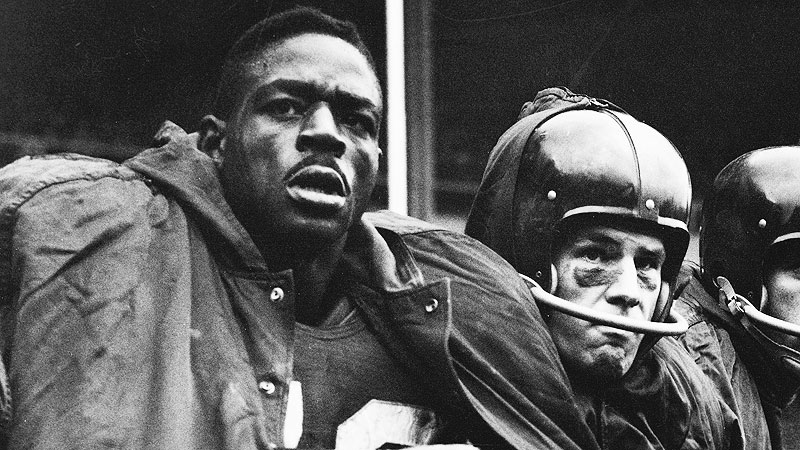 Perhaps one the greatest draft steals in NFL history, "Rosey" was picked in the 27th round of the 1953 draft out of Morgan State College. The list of great running backs who owe a debt to the Hall of Fame left tackle is long: YA Tittle, Charlie Conerly, and Frank Gifford being among them. In fact, Gifford has gone on record to say that his Hall of Fame induction wouldn't have happened at all if Brown wasn't holding down the fort on the team's offensive line.
1. LB Lawrence Taylor (#2 in 1981)
Without a shadow of a doubt, LT is the greatest player in NY Giants history, let along the greatest draft pick in franchise history. Widely regarded as one of the greatest defensive players to ever step on an NFL player, Taylor was the heartbeat of two Super Bowl-winning teams and is the standard bearer for any and all outside linebackers that have come after him. He had his off-the-field issues, but when he was on the gridiron no one was better.
Follow our NY Giants team page for the latest NY Giants rumors!
Back to the New York Giants Newsfeed