The New York Giants are headed towards their second straight losing season and third straight season without making the playoffs, putting head coach Tom Coughlin firmly on the hot seat. If he gets fired, who are the top candidates to take his place?
8 ) Sean McDermott, Carolina Panthers Defensive Coordinator

McDermott was one of the hot assistant coaches that several teams interviewed about head coaching vacancies last year, but his star has dimmed a little with Carolina's struggles this season. The Panthers still have one of the best defenses in the league under McDermott's direction, and he's a good choice if New York misses on some of their top targets.
7) Gus Malzahn, Auburn Head Coach
Malzahn's inventive offense took a 3-9 Auburn team to the national championship game, and with Chip Kelly's offensive success in Philadelphia, he's becoming a hot candidate to make the jump to the pros. There's no guarantee that Malzahn will want to leave Auburn and the college game, but a high profile job in New York would be hard for him to pass up.
6) Todd Bowles, Arizona Cardinals Defensive Coordinator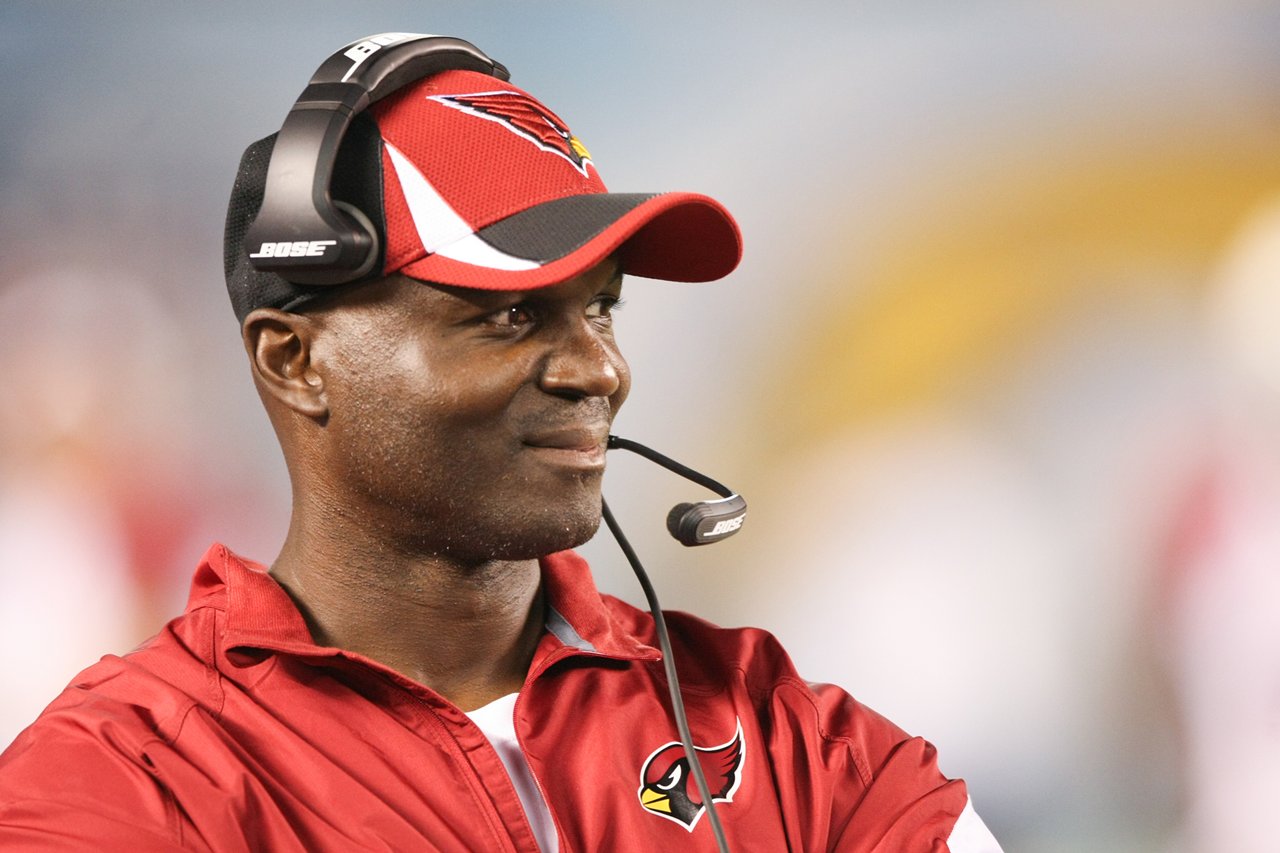 Bowles will be on everyone's shortlist this summer thanks to Arizona's sensational defense, and New York is no different. He could help rejuvenate the Giants' defense if they manage to reel him in, but it remains to be seen if he could deal with the New York media. New York as other options they'd rather go with, but he's certainly a great backup option.
5) Mike Shanahan, former NFL Head Coach

Shanahan as said that he intends to coach again and is only two years removed from leading the Washington Redskins to the playoffs, but he'll want to have some front office role as well. If the Giants are willing to give him that, Shanahan is a proven commodity that would command attention from everyone in the locker room.
4) Steve Spagnuolo, Baltimore Ravens Assistant Head Coach/Secondary Coach
Spagnuolo was the defensive coordinator for the Giants when they won the Super Bowl in 2007, but left in 2009 to become the head coach of the St. Louis Rams. He didn't have much success there (no one really does), so he went back to being a defensive coordinator with the Saints before landing with the Ravens. He's someone who has ties to the organization and has head coaching experience, but he wouldn't be a "splash" hire.
3) Darrell Bevell, Seattle Seahawks Offensive Coordinator
Bevell worked with Brett Favre and Adrian Peterson in Minnesota before moving to Seattle in 2011, where he's helped develop Russell Wilson and built a dominant running game. He would bring a Super Bowl pedigree to a talented team that seems to have forgotten how to win.
2) Adam Gase, Denver Broncos Offensive Coordinator

Gase is only in his second season as the offensive coordinator in Denver, but he's already guided the best offense in league history. He's proven he can handle star players and their egos. Gase will be the most sought-after candidate, and New York will be a tough job for him to turn down.
1) Pep Hamilton, Indianapolis Colts Offensive Coordinator

Hamilton followed Andrew Luck from Stanford to Indianapolis, and he's led outstanding offenses at each stop. He's going to be a hot candidate for every opening across the league, and New York is one of the best jobs in the league. The only downside for New York will be having a third offense in three years, but Hamilton's proven to be a good enough coach to make that worth it.
Follow our New York Giants page for the latest Giants news! Who do you think the Giants should get to replace Coughlin if he gets fired? Leave a response in the comments!
Back to the New York Giants Newsfeed