Following the New England Patriots' Super Bowl victory over the Seattle Seahawks, the Empire State Building decided to celebrate by lighting the building in their colors.
Congrats to the @Patriots on their #SuperBowl victory! We're glowing in their colors to celebrate. #PatriotsWin

— Empire State Bldg (@EmpireStateBldg) February 2, 2015
As you can imagine, this did not go over well in New York, particularly with Giants fans: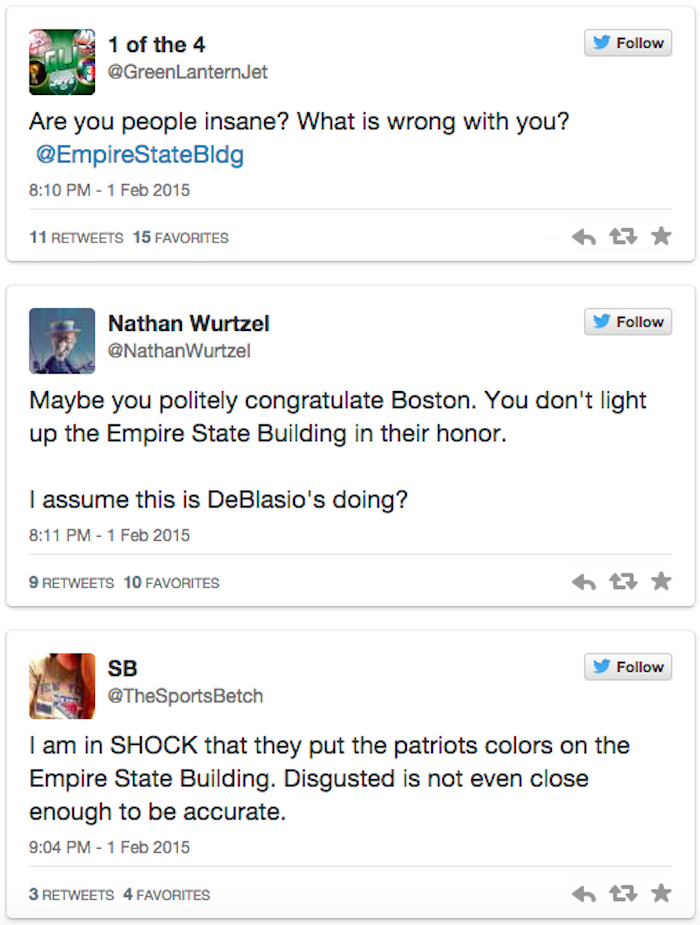 Follow our New York Giants team page for all the latest Giants news and rumors!
Back to the New York Giants Newsfeed