It was a disappointing season all around for the New Orleans Saints in 2014, yet they remain optimistic for the future heading out of the heart of free agency and into full-scale preparations for the 2015 NFL Draft. However, drafting the wrong players could very well send the Saints' rebuilding/retooling process spiraling in the opposite direction. Here's 3 Players The Saints Need To Avoid In The 2015 NFL Draft.
CB Marcus Peters, Washington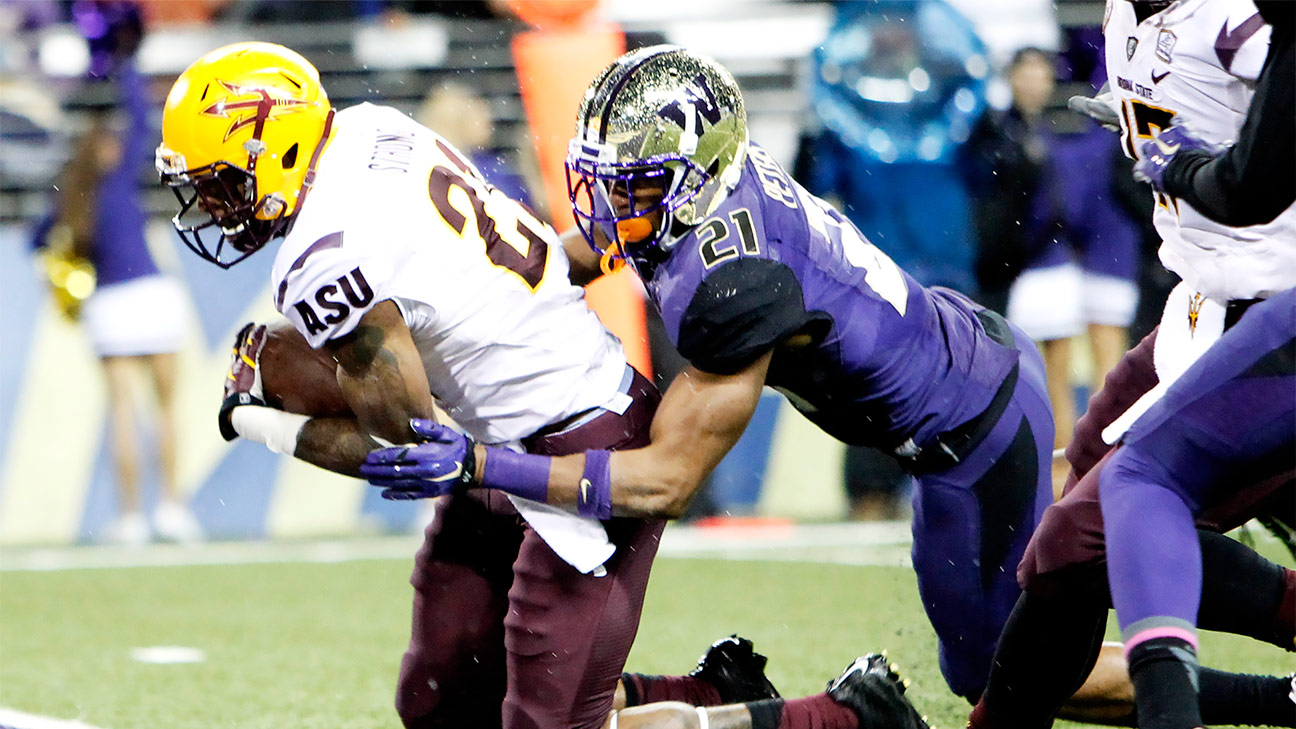 Even if the admittedly talented Peters falls to the second round or farther due to overarching character concerns, the Saints would be better served looking at someone like Wake Forest's Kevin Johnson or to another position of need rather than risking a pick on him. The mercurial cornerback was dismissed from the Huskies on November 6th after repeated clashes with the program's coaching staff, and he may have some growing up to do before sliding into a significant role on an NFL squad.
QB Marcus Mariota, Oregon
This is all about cost analysis. If rumors prove true and the Saints decide they want to trade up and snag Mariota somewhere in the top five, it's going to take multiple picks -- including a future first-rounder -- to pull it off. While that may fall in line with the radical rethink project Sean Payton is embarking on with the roster, giving up such a massive haul of assets for a quarterback who still has work to do as a pocket passer is much riskier than most pundits are admitting to right now.
DE Owamagbe Odighizuwa, UCLA
New Orleans is in the market for a pass rusher in the draft, but spending an early pick on a guy who struggles winning on the edge and doesn't have the versatility to act a moving piece in different formations is counterintuitive to the way defenses in the NFL are being forced to evolve. Odighizuwa is a solid scheme fit for a coach that wants to cater looks to his talents, but the Saints would be better served looking for someone with a wider skill set and more malleability.
Follow our New Orleans Saints team page for the latest Saints rumors!
Back to the New Orleans Saints Newsfeed