Well. That happened.
No more than five minutes into last week's Saints-Browns game, I wrote on Facebook that it was already feeling like "one of 'those' games." Two and a half hours or so later, I was watching Cleveland take the ball at their own five yard line and drive down the field for the game-winning field goal.
So now the Saints have their backs firmly against the wall, starting 0-2 in a season that they began with their sights set on the Super Bowl. All hope is certainly not lost, as a win this weekend would leave them only one game back in the division, but they need to get back on the winning path sooner rather than later.
That brings them to this week, where they play their first home game against the Minnesota Vikings. This may be the perfect matchup to help get the Saints, and in particular their struggling defense, back on track. Adrian Peterson's issues are well-documented, and his absence leaves them with speed-challenged backup Matt Asiata and untested rookie Jerick McKinnon at running back. On the passing side, Matt Cassel was sacked six times and intercepted four times against New England last week.
The main factor that Saints fans should be concerned with would be Vikings receiver Cordarrelle Patterson. The second-year player has quickly become one of the most dynamic offensive players in the NFL as a rusher, receiver and return man. The Saints will need to be aware of where Patterson is on the field at all times, as in the absence of AP he is easily Minnesota's most dangerous weapon, a threat to take it all the way at any time.
On the offensive side of the ball, the Saints have been in somewhat better shape. They've put up points, rookie Brandin Cooks has been as good as advertised, and the running game has consistently moved the ball and converted the short-yardage situations that gave them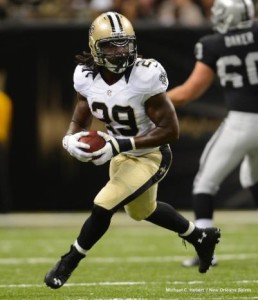 so many headaches a year ago. The only downside is Mark Ingram, FINALLY seeming to be playing to his potential, breaking his hand against Cleveland. Ingram is expected to miss about a month, but on the plus side, Khiry Robinson has been about as efficient as Ingram in the opportunities that he's gotten, so the production from the ground game shouldn't see too much of a dropoff.
This weekend certainly could be a good indication of what the rest of the year could look like for New Orleans. They finally get to play at home against a team that even their struggling defense should be able to contain if not stop, and a victory keeps them right in the thick of the race. If they lose, however, suddenly the hill could get a lot steeper.
Grading Last Week's Three Predictions
3+ Sacks for the defense: Yeah, this one came back to bite me again. Once again the team only managed a single sack. Where is the pass rush? Last year Cam Jordan and Junior Galette combined for 24.5 sacks by themselves, this year the whole team is on pace for 16. I really don't know what else to say about this.
Pierre Thomas scores a touchdown: Didn't happen. Thomas had three rushes for 16 yards and three receptions for 16 yards, but didn't find the end zone.
Johnny Manziel gets into the game: Manziel did indeed make his NFL debut Sunday, coming in for a few plays where he handed off a couple of times for short yardage and threw one incomplete pass. Thankfully he didn't make any highlight reel plays (not that the Browns needed them), but he did play.
Last Week: 1/3 (.333)
This Season: 2.5/6 (.417)
Three Predictions For Sunday's Game
3+ Sacks for the defense. I just don't know when to quit, do I? Minnesota gave up six sacks to New England last week, so can the Saints manage half of that? They'll finally be playing a game in the Superdome, and if the rocking home crowd and the knowledge that their backs are firmly up against the wall can't get them to get it done, I don't know what will. If it doesn't happen this week, I'm not trying it again.
Drew Brees throws no interceptions. For as much as the defense has largely taken the brunt of the criticism for the slow start, each game has seen Drew Brees throw a costly interception. Against Atlanta he forced a throw into a tightly-covered Brandin Cooks that got picked off in the end zone, and against Cleveland he threw one high to Jimmy Graham that got returned for a touchdown. Look for Brees to protect the ball and avoid the momentum-killing pick.
Cordarrelle Patterson gains 50+ yards on one play. The guy's been a big play machine through his short NFL career, and given the Saints' struggles in the secondary, it isn't hard to see him ripping off a big gain at some point. Patterson has also been used some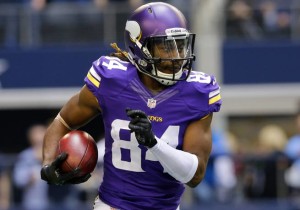 as a rusher and that role could increase with Adrian Peterson's absence, but whether it's a run or a catch, Patterson will break off a big play.
Final Score
This is probably much earlier in the season than any Saints fan might have expected to have what could be called a "must-win" game, but here we are. At home, against a lesser opponent, this is a game the Saints simply need to win in order to get some momentum back and keep in the mix in the division. A loss in this game could be a bad, bad sign for the rest of the year. Look for the Saints to get fired up by being back in front of the home crowd and take care of business. Saints win, 33-16
Back to the New Orleans Saints Newsfeed