Well that kind of sucked.
The promising first thirty minutes of the New Orleans Saints' 2014 season were quickly wiped away in the second half, and the Saints blew a 20-7 lead to lose to Atlanta 37-34 in overtime. The defense looked flat, the secondary couldn't cover, there was no real rush to speak of. Devin freaking Hester looked like a legitimate NFL wideout. Twice the Saints scored and gave the Falcons the ball with little time left before the end of the half (the second and fourth quarters), and both times they allowed the Falcons to drive down the field in no time and get field goals. The offense came to play, but the defense looked more like the much-maligned 2012 squad than last year's much-improved unit.
This week they get the Cleveland Browns, who played a game last Sunday that looked very similar to the Saints/Falcons game, albeit with a different ending. Cleveland trailed Pittsburgh 27-3 at the half, came storming back to tie it at 27, but were unable to take the lead and lost on a field goal.
The Browns have certainly seen their share of headlines in the offseason, though not all for the best reasons. 2013's leading receiver Josh Gordon was suspended for the entire season after his second positive marijuana test (though that suspension may be reduced as the NFL overhauls its drug testing policy). In other news, the Browns have attracted a lot of media attention ever since drafting THIS MAN: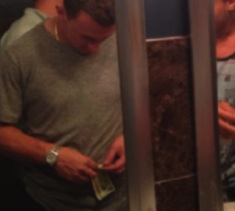 This is new Browns quarterback Johnny "Football" Manziel, pictured here rolling up a twenty-dollar bill in a bathroom for reasons I have no concrete knowledge of and will not speculate on here.
Manziel currently sits at second on the depth chart behind Brian Hoyer, who was the best of a horrible bunch of quarterbacks last season before getting hurt. However, it's almost inevitable that Manziel will be the starter before long in Cleveland. Rumor has it that the Browns are preparing certain offensive packages to work Manziel into the game, and may even begin using them this week.
If Manziel plays, he will almost certainly do something highlight-reel-worthy, because that's what new players and teams do against the Saints. Robert Griffin III electrified the NFL in his debut against the Saints. The "new" Cleveland Browns got their very first win on a Tim Couch Hail Mary in the Superdome. Even Max Hall got to have his first (and only) shining moment against the Saints. Who is Max Hall, you say? Well rather than give you a lot of background info on him, I'll simply summarize the last five year's of Max Hall's life.
2010: Max Hall, undrafted rookie out of BYU, gets his first career start at quarterback for the Arizona Cardinals against the defending Super Bowl champion New Orleans Saints and beats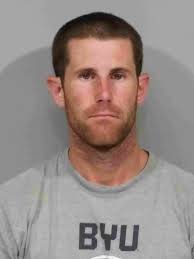 them 30-20. It will be Max Hall's only NFL win.
2011: Out of pro football.
2012: Out of pro football.
2013: Back in pro football…with the Winnipeg Blue Bombers of the CFL.
2014: Coaching high school football; arrested in August for shoplifting and cocaine.
That guy had his career (lifetime?) highlight at the expense of the New Orleans Saints. So basically, what I'm saying is that if Johnny Manziel plays, there's a fair chance he'll do something impressive.
Key Matchup: Drew Brees vs. Cleveland Secondary
It can be easy to just dismiss Cleveland as a terrible team, and to be fair, they have been overall pretty terrible since re-entering the NFL in 1999. But they do have some talent, and their strongest unit might be their secondary. Joe Haden is one of the NFL's best corners, safety Donte Whitner (thankfully not "Hitner") is still dangerous, and they added another potential young stud in the draft this year, using their first pick on Justin Gilbert out of Oklahoma State.
For the Saints to put up points in this game, Drew Brees will need to be able to navigate these dangerous waters, and the receivers will need to find a way to get some separation. If they can do it, points may be plentiful. If the Browns' corners succeed in limiting the passing game, this contest could become a lot closer than it needs to be.
Three Predictions for Sunday's Game
3+ sacks for the defense. Didn't I get burned on this one last week? Well let's try it again. The boys on the front line were understandably upset after last week's disappointing effort, and will be looking to make up for it here. Cleveland gave up the third-most sacks in the league last year (49), and kicked off 2014 allowing three last week against Pittsburgh. Cleveland also doesn't have the offensive weapons Atlanta does. Look for a big rebound from the line.
Pierre Thomas gets into the end zone. Thomas had a relatively quiet game last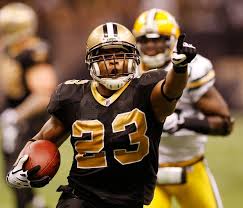 week, as Mark Ingram was given most of the action running the ball. If Cleveland can give the Saints' receivers headaches, Brees could look to attack with shorter passes to the running backs and tight ends, and few running backs in the NFL are more capable receivers than Pierre Thomas.
Johnny Manziel gets into the game. This could be for any number of reasons. Perhaps Hoyer is ineffective or gets hurt again. Perhaps Cleveland's coaches weren't kidding about preparing Manziel packages. Perhaps they simply know about new quarterbacks' track records about New Orleans. But at some point Sunday Manziel will make his NFL debut, and probably do something pretty good in the process.
Grading Last Week's Three Predictions
Mark Ingram: 75+ yards rushing: OK, so technically he only got 60 yards rushing. However, my prediction was more about him getting the season off to a stronger start than he has throughout his career, and he certainly did that, averaging 4.6 yards per carry, converting short-yardage situations, and adding two touchdowns. He didn't get the 75 yards I called for, but I'm going to give myself half credit for this one.
3+ Sacks on Matt Ryan: What happened? Hardly any pressure was put on Ryan, and he was generally able to escape the little bit that was there. Only one sack in a performance that left even Galette and Jordan puzzled. No credit.
Brandin Cooks scores a touchdown: I had a good feeling that the Saints would want to get Cooks involved quickly in the offense, and boy did they ever. They moved him all
over the field, Drew looked his way often (7 catches for 77 yards), and he even had an 18-yard rush. But above all else, yes, he did get his touchdown just before halftime. Nailed it.
Last Week: 1.5/3 (50%)
This Season: 1.5/3 (50%)
Final Score
Last week was a real letdown for the Saints. They went into Atlanta as favorites, looked to have it firmly in hand, then watched it fall apart just as quickly. If they're going to have the sort of season they went in thinking they'd have, going 0-2 is not an option. They cannot take Cleveland light, and they know this. Look for them to go in and take care of business. If not, then the 2014 road will be a lot tougher.
Saints win, 31-17
Back to the New Orleans Saints Newsfeed