The New Orleans Saints made it a point to address their defensive needs in the 2016 NFL Draft, and while they did that, they still have a big need along the offensive line, particularly at the guard position. Both Andrus Peat and Zach Strief could move to guard, but even if that happens, New Orleans still needs to add some depth at the position. Here are three free agent veterans they could add prior to the regular season:
Louis Vasquez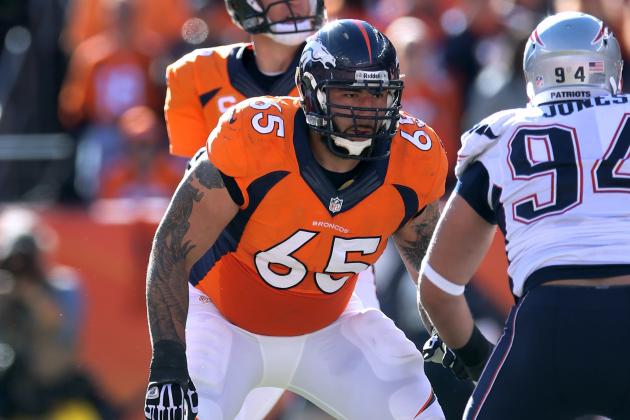 Vasquez is not the player he once was, but he'd be an upgrade for New Orleans. His run specialty and power blocking might not be the best fit for the Saints, but he's better than what they currently have. An All-Pro in 2013, Vasquez has certainly regressed the past two seasons due to injuries despite being just 29 years old. He's still on the open market and the Saints would be wise to at least give him a call and see what he has left in the tank.
Jahri Evans
The Saints cut Evans earlier this offseason after he wouldn't take a pay cut, yet the 32-year-old is still on the market and New Orleans hasn't been able to sign anyone.. With no job yet, perhaps he'd be willing to return to the Saints at a cheap price. Evans is also not the player he once was, but he'd still be the immediate starter in New Orleans. There might be some hurt feelings, but he knows the system and is probably the best option.
Ryan Wendell
Wendell is an intriguing option for New Orleans. He was voted a captain of the New England Patriots last year after spending the first eight years of his career with the team, starting 49 games in his career. There is a question of how much the 30-year-old has left, but he'd be a great addition to the locker room as well as on the field.
Follow our New Orleans Saints news page for all the latest Saints news!
Back to the New Orleans Saints Newsfeed
Related Topics: Ryan Wendell, Jahri Evans, Louis Vasquez, Saints News, NFL News