The New Orleans Saints have struggled in recent years, with defensive problems playing a major role in that. However, they have expectations of returning to the playoffs this season, and these three players will determine just how successful they will be this year:
Andrus Peat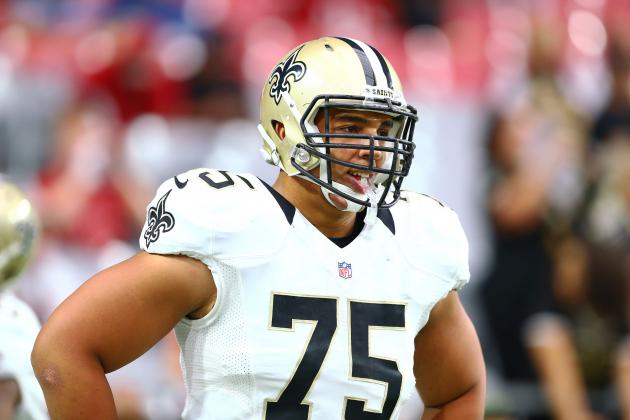 Peat definitely struggled in his rookie season, but he finally started to show signs of improvement late in the season. The talent and size are definitely there for him to become a reliable tackle, and now that he appears to have adjusted to the speed of the NFL, he should be able to make the most of his abilities. Plus, he'll be back at tackle (his normal position) after being used mostly at guard in 2015.
Mark Ingram
Ingram took another step forward in 2015, proving again that he could a productive lead back with 769 rushing yards and six touchdowns in just 12 games. He averaged 4.6 yards per carry but also made a much bigger impact in the passing game, catching 50 passes for 405 yards. The Saints are finally starting to take advantage of the weapon Ingram has become, and they need him to take some of the pressure off the passing attack for their offense to click on all cylinders.
Coby Fleener
New Orleans never found a way to replace Jimmy Graham last year, so they signed Fleener hoping he can be that guy. He does have excellent hands and is more of a receiver than a blocker, but he has also been criticized for being soft, avoiding contact and not having enough speed to get open.
The Saints have always had a bigger possession receiver (Graham, Marques Colston) for Brees, and with both of them gone, they need Fleener to become a big, reliable target for Brees.
Follow our New Orleans Saints news page for all the latest Saints news!
Back to the New Orleans Saints Newsfeed
Related Topics: Saints News, NFL News