The New Orleans Saints have struggled in recent years, with defensive problems playing a major role in that. It shouldn't be a surprise then that the three most overrated players are on that side of the ball. Overrated players are simply a reality of the NFL, whether that be in terms of their contract or how they are viewed by the fanbase and others. With that in mind, here are the three most overrated players on the Saints in 2016. 
FS Jairus Byrd
Byrd was so good with the Bills. In five years, he had 22 picks and six forced fumbles. But he's been a shell of that player since signing a six-year, $54 million deal with New Orleans two years ago. He's battled numerous injuries, limiting him to four games his first year and 13 last year. Byrd's playmaking abilities have disappeared, with just two takeaways with the Saints. He's absolutely overrated compared to his contract, although his recent struggles have rightly caused his standing within the NFL to drop. There's a reason the Saints drafted safety Vonn Bell this year - they're looking to move on from Byrd and his bloated contract soon. 
CB Keenan Lewis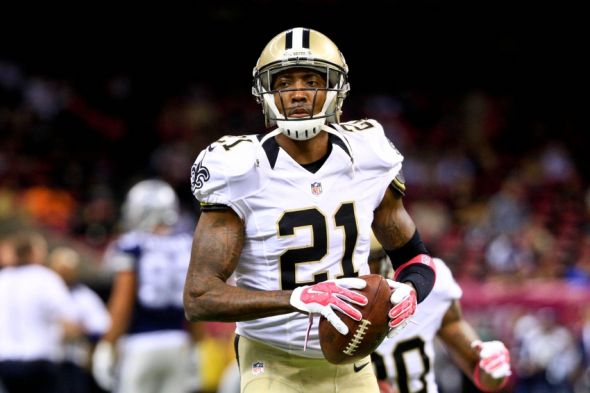 Even just a few years ago, there was no way Lewis would be on this list. After his first year with the Saints in 2013, he might have even been on the underrated list. While he wasn't quite as good in 2014, he was still a serviceable starter. But last year was bad for Lewis. He had three different surgeries, recording only six tackles in six games. And that leaves the Saints with a 30-year-old CB with injury issues who is potentially on the decline. Lewis could rebound and find his previous form, but expecting him to do so might be overrating his abilities. 
ILB James Laurinaitis
Laurinaitis has stayed healthy, starting every game since 2009 for the Rams. While he recorded 117 tackles in 2012, he's not the same player he once was. Laurinaitis' tackle figures have dropped each year since 2012. He's not great in coverage, but was even worse against the run last year. He has name recognition because he played for Ohio State, had some solid seasons and his dad was in the WWE. But Laurinaitis is this year's A.J. Hawk - a washed up LB who is a borderline reserve, not a starter. The Saints had a major hole at LB this offseason, but Laurinaitis isn't the ideal answer.  
Back to the New Orleans Saints Newsfeed
Related Topics: Jairus Byrd, Keenan Lewis, James Laurinaitis, Saints Rumors, Saints News