The New Orleans Pelicans took an unexpected step back this season due to a plethora of injuries, and they hold the No. 8 overall pick in the NBA Draft as a result. This is a great opportunity for them to add another top prospect to pair with Anthony Davis - so they can't afford to blow it. Here are three prospects they should target in the first round:
Jamal Murray, Fr., PG/SG, Kentucky Wildcats
6'5", 207 lbs - 20.1 ppg, 5.1 rpg, 2.1 apg
It took Murray a few months to completely adjust to the college game, but he was a bonafide star for the Wildcats in conference play. A knockdown shooter that makes over three three-pointers a game, he reeled off 12 straight 20-point games this season, showcasing his offensive dominance. New Orleans needs that perimeter threat - especially one that can shoot like Murray.
Buddy Hield, Sr., SG, Oklahoma Sooners
6'4", 214 lbs - 25.0 ppg, 5.7 rpg, 2.0 apg
Speaking of shooters, why not get the best one we've seen since Stephen Curry? Hield won't turn into the dominant player Curry is today, but could very well turn into an All-Star because of his shot-making ability. He will give the Pelicans the outside threat they need to take pressure off of Davis, and will be a high impact player right away.
Kris Dunn, Jr., PG, Providence Friars
6'4", 220 lbs - 16.0 ppg, 6.3 apg, 5.4 rpg, 2.5 spg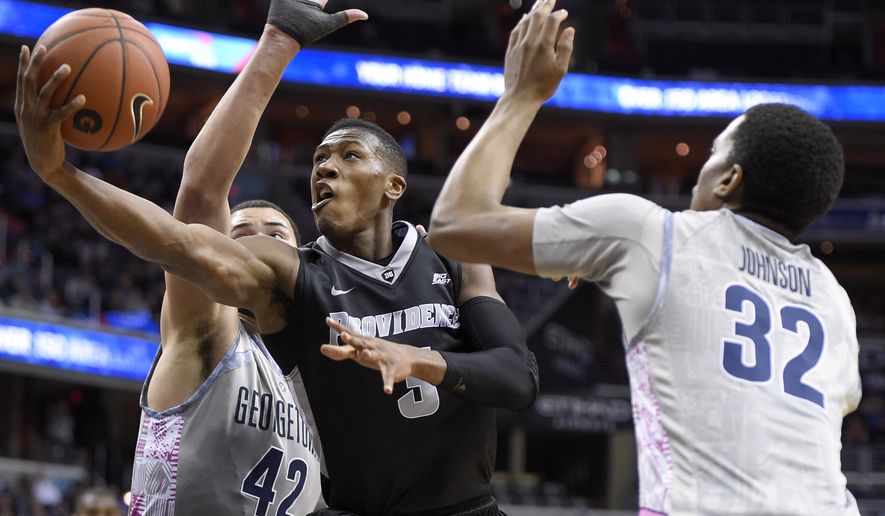 Dunn is easily the best point guard prospect in this draft and can do everything on the court. Equally good at setting his teammates up as he is at creating shots for himself, Dunn might also be the best perimeter defender in the draft. Outside of Ben Simmons, he is the most NBA-ready prospect and should have an immediate impact in the league from day one.
Back to the New Orleans Pelicans Newsfeed
Related Topics: Buddy Hield, 2016 NBA Draft, Jamal Murray, Kris Dunn, NBA Draft, NBA News, Pelicans News