The New Orleans Pelicans took an unexpected step back this season for a myriad of reasons, but the result isn't one the franchise is happy with - the Pelicans will not be in the playoffs for the fourth time in the last five years. With a budding young superstar in Anthony Davis on their roster, this team now expects to make the playoffs every single season. Here are three moves they need to make this offseason for them to return to the postseason next year:
3) Sign Jared Dudley
Only Tim Frazier and James Ennis - two late-season pickups - shot 40 percent or better from three-point range. That's bad for any team, but for one hoping to play the up-tempo style New Orleans wants to, it's a major, major problem. They've become an easy team to defend as a result, with opposing teams choosing to pack the paint. That also takes away from Anthony Davis' effectiveness because he doesn't have any room to operate down low.
Dudley's an unrestricted free agent, and while he wouldn't be anything more than a bench player for New Orleans, he's a career 40 percent shooter that would bring a veteran presence to this team.
2) Re-sign Ryan Anderson
Getting Anderson back will be key for the Pelicans, giving them a big man shooter that is the perfect player to pair down low with Anthony Davis. He made two or more three-pointers a game for the sixth straight season this year, and will be one of the most sought-after power forwards on the market. Bringing him back is a must.
1) Draft Buddy Hield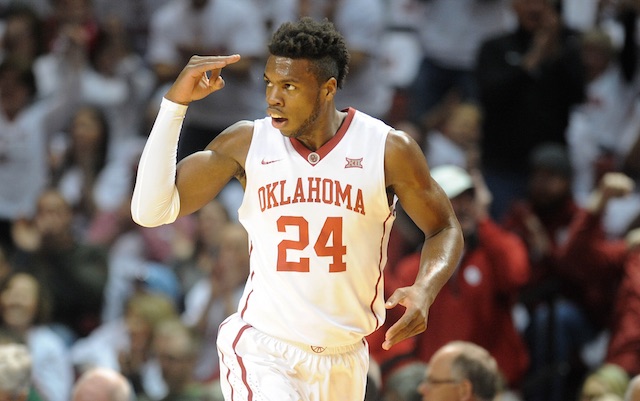 Speaking of shooters, why not get the best college shooter we've seen since Stephen Curry? Obviously, Hield won't turn into the dominant player Curry is today, but could very well turn into an All-Star because of his shot-making ability. He will give the Pelicans the outside threat they need to take pressure off of Davis, and will be a high impact player right away. Plus, Hield would give New Orleans another star personality and will move into the starting lineup to replace Eric Gordon (who the team isn't expected to re-sign).
Back to the New Orleans Pelicans Newsfeed
Related Topics: Buddy Hield, Jared Dudley, NBA News, Pelicans News, Anthony Davis, Ryan Anderson