With New England Patriots offensive coordinator Josh McDaniels expected to accept the Indianapolis Colts head coaching job, the Pats will need to find a replacement for him once their season comes to an end. They are still alive in the playoffs after a 35-14 win over the Tennesee Titans on Saturday and will host the Jacksonville Jaguars in the AFC Championship game, so while McDaniels can't officially agree to a deal until New England is eliminated (or wins the Super Bowl), Bill Belichick & Co. can start targeting possible replacements.
Who will they look at? Here are the six most likely candidates to replace McDaniels as New England's offensive coordinator:
If you think Tom Brady is the "GOAT" you'll fit in great here --> New England Patriots by Chat Sports on Facebook
5) Ivan Fears, New England Patriots RB coach
Fears would be a surprise candidate to take over the job given his age (63), but we know the Patriots like continuity and he has been on the coaching staff since 1999 and the running backs coach since 2002. 
4) George Godsey, Detroit Lions assistant coach
Godsey was on the Patriots coaching staff from 2011-2013, serving as the tight ends coach for his final two seasons with the team before leaving to join the Houston Texans, where he spent one season as the quarterbacks coach before becoming the offensive coordinator. Even though he did not return after the 2016 season, he has NFL OC experience and has been in New England's system before.
Want to watch the #1 NFL show on Facebook Live? LIKE NFL by Chat Sports on Facebook to be notified when the NFL Daily goes live at 6 p.m. ET every day! 
3) Harold Goodwin, Arizona Cardinals offensive coordinator
Goodwin is the only guy on this list who does not have any previous ties to the Patriots, but he's available following Bruce Arians' retirement (it's unlikely he'll be retained by whoever Arizona brings in). He has been the offensive coordinator in Arizona since 2013 and led some of the league's most explosive units in that time.
2) Jerry Schuplinski, New England Patriots Assistant QB Coach
Schuplinski has now been with the Patriots for five seasons, including the last two the assistant quarterback coach - helping Josh McDaniels in that role. It would be a surprise to see him rise so quickly (he was coaching at a D-III college before getting on New England's staff) but, given the credit he has received for developing Jimmy Garoppolo and Jacoby Brissett, it wouldn't be outlandish.
1) Chad O'Shea, New England Patriots WR Coach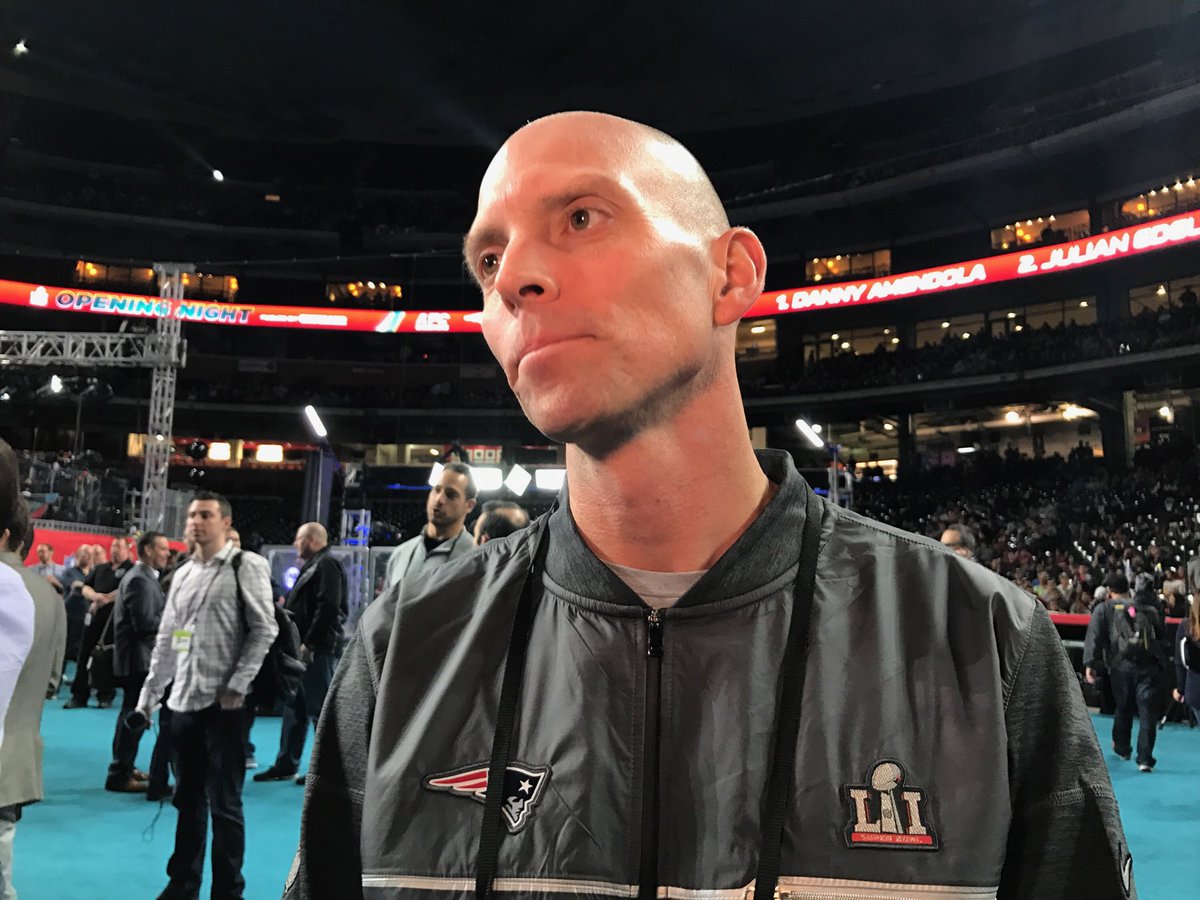 O'Shea has 15 years of coaching experience in the NFL and has been in New England as the wide receivers coach since 2009. Many think the Patriots made him next in line for the offensive coordinator job after Brian Daboll left for Alabama (and then the Buffalo Bills this weekend), and as such, it's no surprise to see him be the favorite for the job.
Back to the New England Patriots Newsfeed
Related Topics: Patriots News, Josh McDaniels, NFL News