The New England Patriots were riding high coming off their fourth Super Bowl victory in franchise history, but the "Deflategate" scandal as cast a dark shadow over the franchise heading into next season. Even though quarterback Tom Brady has been suspended for the first four games of the season, the Pats are guaranteed to win the AFC East and return to the postseason. Here's why:
4) Who's going to stop them?
The rest of the teams in the AFC East have been praised for their offseason additions, but they still have major holes that will keep them from being successful this year. The Jets and Bills still have the worst quarterback situations in the league, and the Dolphins are relying on a plethora of unproven offensive weapons. New England has won the division six years in a row and 11 of the last 12 seasons, and that's not going to stop this year.
3) Improved offensive line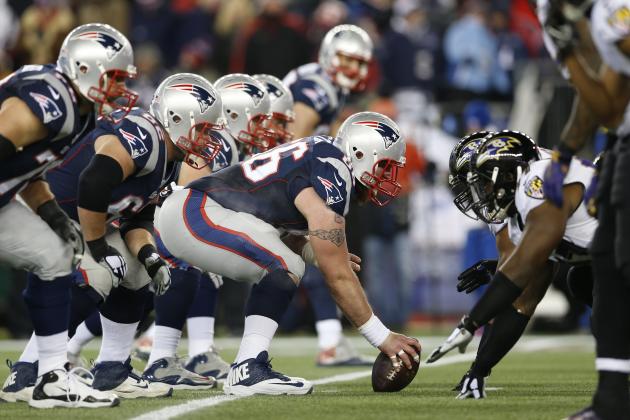 The Patriots don't have any All-Pro offensive lineman, but they have a solid group of starters. The tackles, Nate Solder and Sebastian Vollmer, best at run blocking and serviceable in pass protection. Center Bryan Stork played well once he was made a starter and should be even better this year. The guards got a boost in the draft, as the Patriots added Tre Jackson from Florida State and Shaq Mason from Georgia Tech. The offensive line will be more than enough for Tom Brady and the running game.
2) New additions
The Patriots got a mixed-bag draft, but Malcom Brown is going to be a massive space-eater and double-team magnet on the defense to replace Vince Wilfork and Tre' Jackson should have an immediate impact on the offensive line despite being drafted in the 4th round. Add in the free agent signings of tight ends Scott Chandler and Fred Davis with cornerbacks Bradley Fletcher and Robert McClain, and New England did a great job of getting players to fill their needs.
1) Bill Belichick
Belichick has led the Patriots to the playoffs in 12 of his 15 years at the helm, and has been to six Super Bowls, winning four - more than anyone else currently in the league. He's turned New England into a machine that somehow puts a championship contender on the field year after year, despite losing key players seemingly every year.
"Deflategate" will undoubtedly give Belichick all of the motivation he needs to get the most out of his players, and there's no reason to think the Patriots won't be playing at a high level in the postseason.
Follow our New England Patriots team page for all the latest Patriots news and rumors!
Back to the New England Patriots Newsfeed
Related Topics: New England Patriots, NFL, AFC East