The New England Patriots fell just shy of the Super Bowl this past season, but they're primed to make another run at their fifth championship this year. However, for that to happen, they are going to need some players to step up and produce in bigger roles this season. Here are three players the Patriots are counting to do just that.
QB Jimmy Garoppolo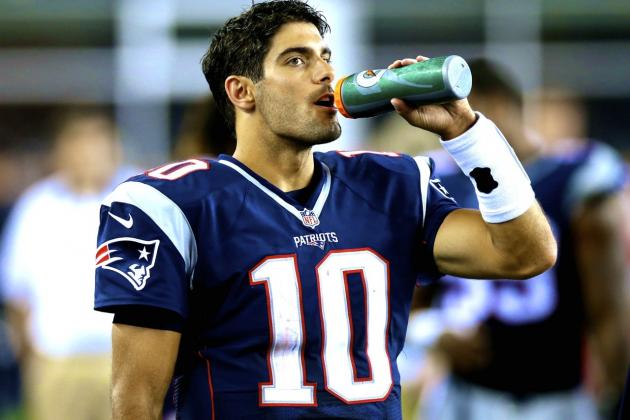 Assuming Brady does have to miss the first four games of the season, Garoppolo will become the most important player on this team. While four games doesn't define a season, New England can not afford to get off to a 1-3 or 0-4 start. He doesn't have to be the next Tom Brady, but just being a good game manager who doesn't turn the ball over will be enough for the Pats.
WR Chris Hogan
New England brought in Hogan to play on the outside with Danny Amendola and Julian Edelman in the slot, and they're counting on him to provide that punch on the edge they've lacked since Randy Moss left the team. At 6'2" and 220 lbs, he has the size and willingness to make plays over the middle of the field. He also has extremely reliable hands.
DT Malcom Brown
Brown surprisingly cracked the starting lineup halfway through the season for the Patriots and produced at a solid level, racking up 48 tackles and three tackles. However, New England's defense has been based on having a disruptive force in the center of their line (aka Vince Wilfork), and they're counting on Brown to take a big leap and become that kind of player in his second year.
Back to the New England Patriots Newsfeed
Related Topics: Patriots News, Jimmy Garoppolo, Malcom Brown, Chris Hogan, NFL News