The 2015 NFL Draft is under a month away, which means draft trade rumors are about to get extremely loud around the league. The New England Patriots are one team that could be in the mix for some draft day hijinx, but what/who exactly would they look to trade for? Here's 3 Draft Day Trades The New England Patriots Could Make.
1. Trade #32 pick to Raiders for a 2nd-rounder (#35) in 2015 and a conditional late 2016 pick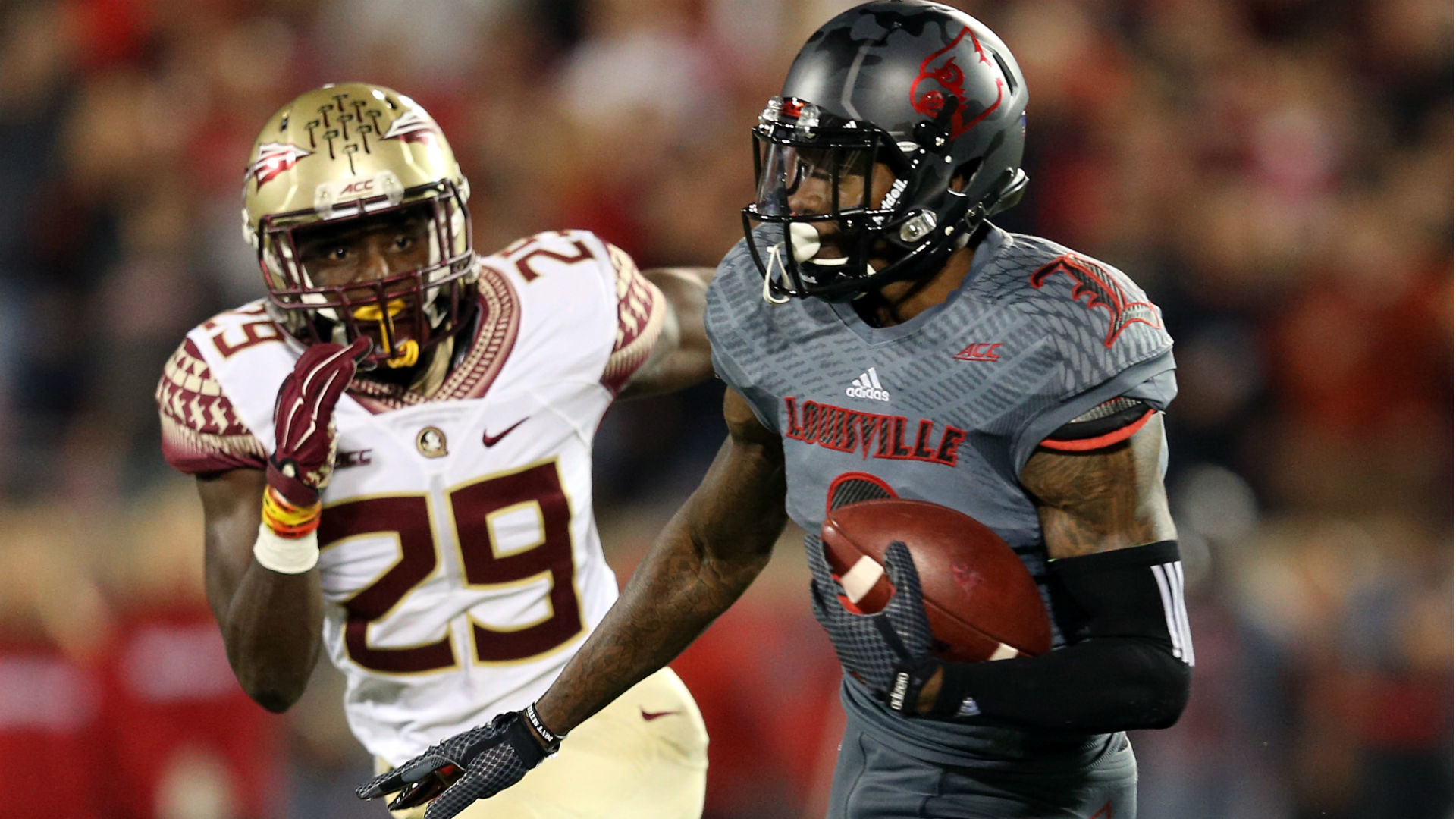 This is the type of deal Oakland could be looking for if they look defense with the #4 pick and a wide receiver like Louisville's DeVante Parker slips to the end of the first round. This would be a negligible move of 3 spots down for the Patriots, and would net them a future depth pick in 2016.
2. Trade #32 pick to Chiefs for 2nd (#49) and 4th round (#118) picks in 2015
We've seen this deal proposed with the Patriots grabbing Kansas City's 2nd and one of their 3rd rounders (#80), but this seems like a more balanced deal altogether that could actually get the two sides talking. In an extremely deep draft for linebackers, the Patriots could add an extra and valuble pick in the middle by sliding down 17 spots -- perfect for unearthing a linebacking gem while addressing other needs such as tight end.
3. Trade #32 pick and 4th round pick (#101 from Tampa) to Panthers for #25 pick in 2015
Trading up seems like the most unlikely scenario for the Patriots at this juncture, but such a move could make sense if the draft stock of a potential target, such as Florida State guard Tre Jackson, begins to skyrocket. In the case of Jackson, you're talking about one of the best pure offensive guards in all of the draft -- a potential coup that could be worth shaving a pick off the team's middle-round docket.
Follow our New England Patriots team page for the latest Patriots rumors!
Back to the New England Patriots Newsfeed