The Bo Pelini era in Nebraska is over - on Sunday morning, after seven nine-win seasons and a 67-27 overall record, Nebraska athletic director Shawn Eichorst informed Pelini he wouldn't be returning in 2015.
Where do the Huskers go from here? Eichorst spoke of a desire to "move forward in a new direction", but there aren't a whole lot of coaches who can guarantee improvement for an already-successful program. While Pelini's 67-27 record is impressive, he was only 7-17 against ranked teams...so it's safe to say that Nebraska will be after someone with a proven track record in that department. Their possible options? Let's break 'em down:
Justin Fuente, Memphis Head Coach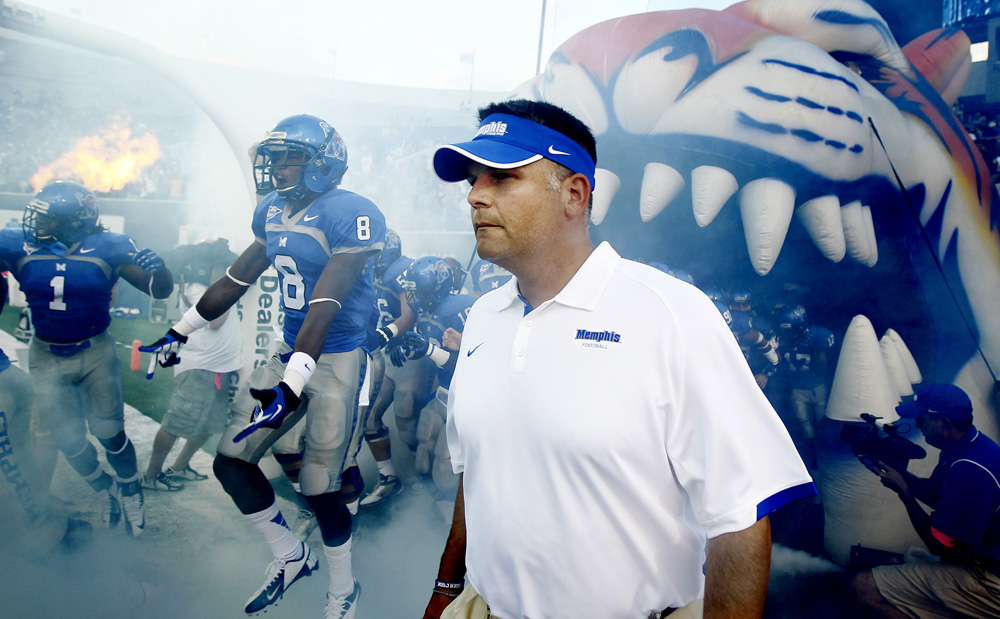 Fuente has worked wonders as Memphis so far - after taking over an abysmal team that went 2-10, 1-11 and 2-10 in the three seasons before he got there, Fuente overhauled absolutely everything and turned Memphis into a 9-3 squad currently flirting with the AP Top 25. While there are concerns about the step up to a Big 10 powerhouse, Fuente has been incredibly impressive so far.
Craig Bohl, Wyoming Head Coach
A very, very interesting possibility. Bohl is a Lincoln native who played for the Huskers from 1977-1979, and he spent almost a decade coaching Nebraska as a linebackers coach and a defensive coordinator. After North Dakota State hired him away from Nebraska in 2003, Bohl helped them become a FCS dynasty, winning three straight FCS titles between 2011 and 2013. If the Huskers want someone with national titles (albeit at the FCS level) and strong ties to Nebraska, Bohl could be the guy. His early struggles with Wyoming (4-8 this season) are the only real red flag.
Mark Stoops, Kentucky Head Coach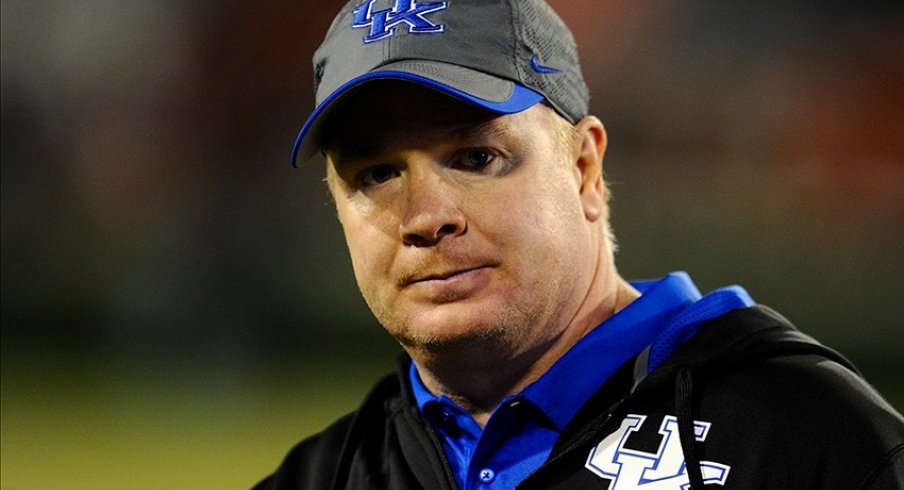 The finished product isn't showing on the field yet, but Stoops has been quietly putting together a James Franklin-style turnaround at Kentucky over the past few seasons. Putting together top-25 recruiting classes at an SEC doormat is an absolute triumph, and Stoops has to be considered one of the country's top recruiters at this point.
The negatives: Stoops hasn't been in Big 10 territory since an early graduate assistant position at Iowa, his alma mater, and turning a terrible SEC team into a respectable one doesn't guarantee he can turn a respectable Big 10 squad into an elite one.
Jerry Kill, Minnesota Head Coach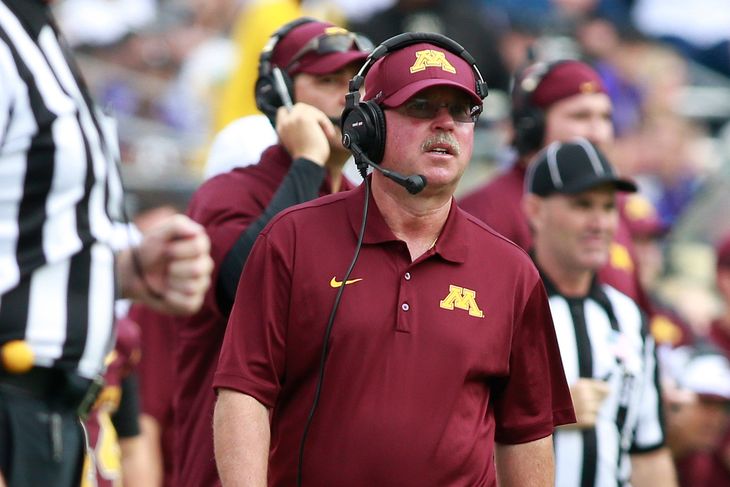 Few coaches in America inspire the kind of devotion among their players as Minnesota's Jerry Kill. An inspirational figure and elite recruiter, Kill's stock is on the rise...but there would be plenty of hand-wringing if the Huskers fired Pelini, then replaced him with another Big 10 coach who still hasn't won a bowl game (that statistic could change this December, but the concerns would remain).
Pat Narduzzi, Michigan State Defensive Coordinator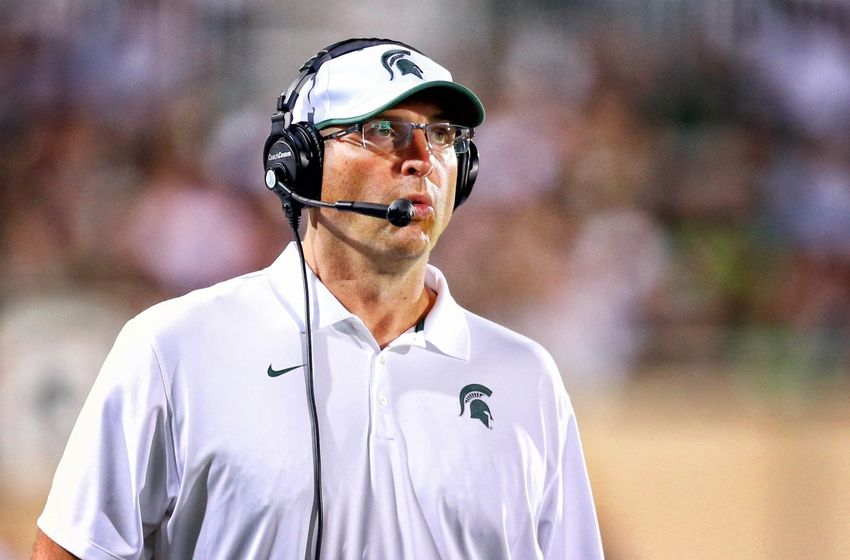 The MSU coordinator has been linked to a number of jobs over the past few years, but for him to leave the Spartans, it would have to be for a perfect fit. Nebraska is a very good team with plenty of established pieces in Big 10 country, and it's hard to imagine a better, more realistic opportunity coming along.
The downside? Narduzzi's resume is incredibly similar to Pelini's when he got the job. If Nebraska is really serious about going in a new direction, they won't start by making the exact same kind of hire they made last time around.
Scott Frost, Oregon Offensive Coordinator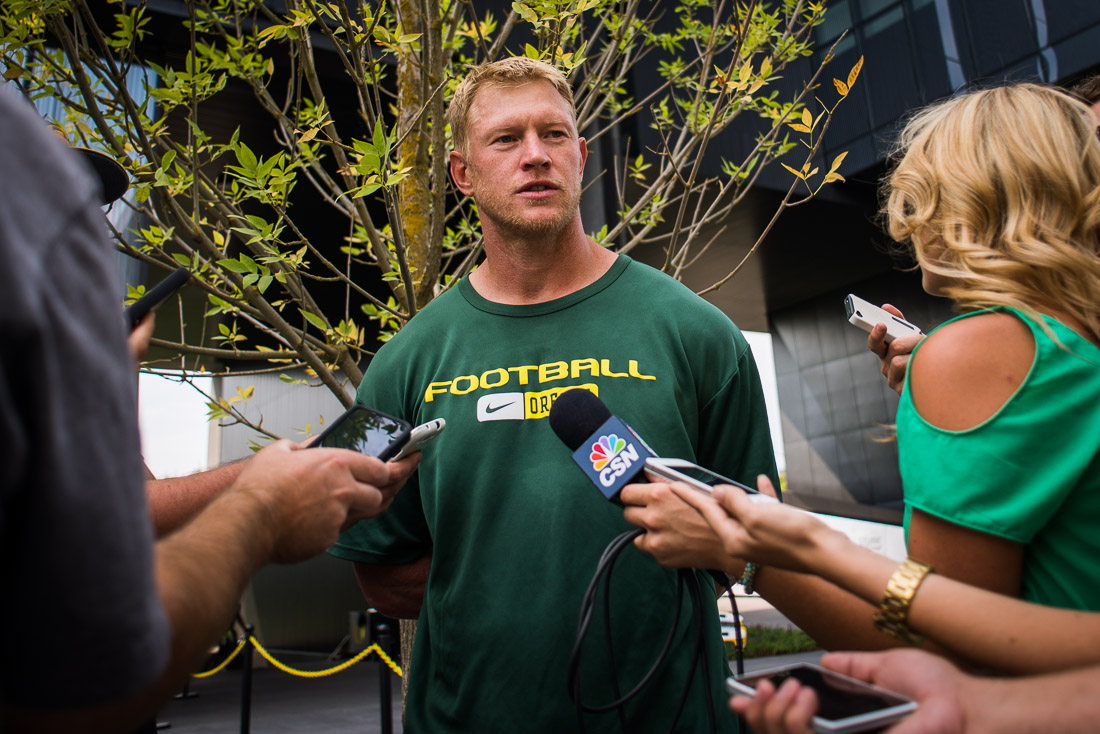 The latest coordinator to get high marks at Oregon, Frost is the offensive equivalent to MSU's Pat Narduzzi, but with one major difference: Frost led the Huskers to the '97 national championship as quarterback, and also spent some time coaching there after his NFL career fizzled. If Nebraska wants a known quantity, they'll probably stay away from Frost and Narduzzi, but if they're prepared to roll the dice...keep an eye on these two.
Matt Wells, Utah State Head Coach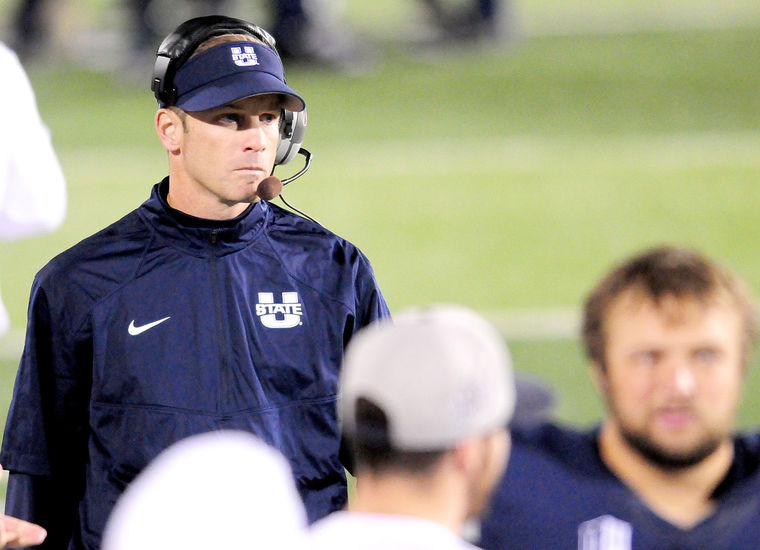 Of the names we've seen linked to the Nebraska job so far, Wells was a real surprise. He's been successful at Utah State in his two years there so far (18-9 with a Poinsetta Bowl win in 2013), but the sample size is still small, and the Mountain West is still the Mountain West. Don't write off Wells entirely, but we'd be shocked if it turns out his name is near the top of Nebraska's list.
Ed Orgeron, former USC Interim Head Coach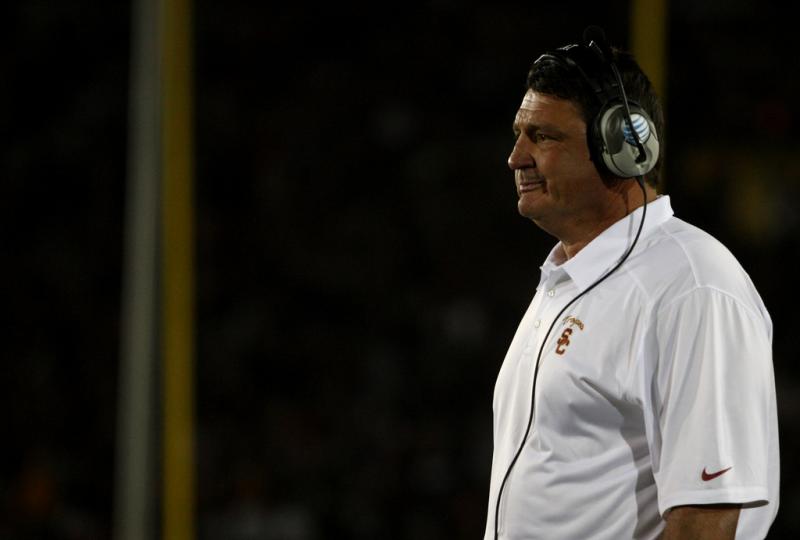 Orgeron has also been mentioned as a possible candidate, but we have a hard time seeing him as a finalist for the job. Coach O is a solid recruiter who inspires fierce loyalty from his players, but his only real success as a head coach came as USC's interim HC after Lane Kiffin was fired. While he might get an interview, we'd be shocked if Orgeron gets the job.
Jim McElwain, Colorado State Head Coach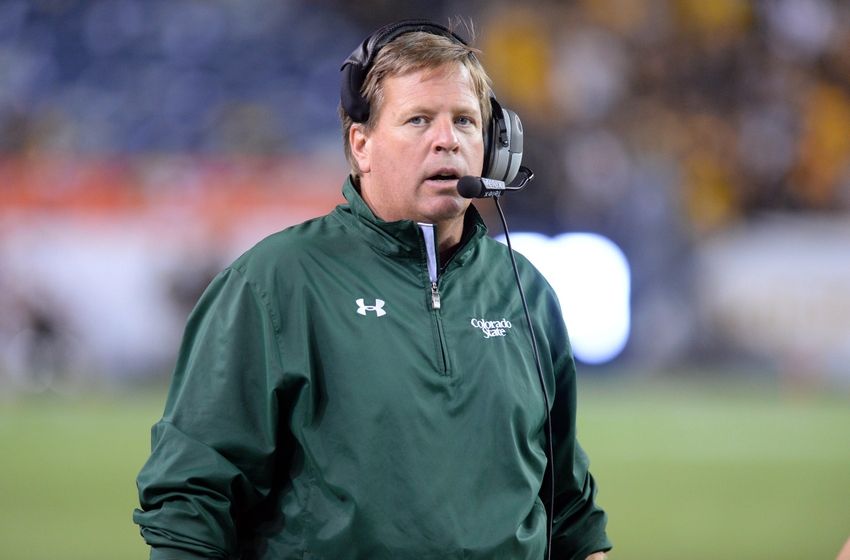 McElwain's stock is rising fast, and there have been rumors this year that top-level programs and NFL teams are monitoring him closely (Florida, looking for Will Muschamp's replacement, is reportedly interested). A former Nick Saban disciple, McElwain's team punches above its weight class and performs at a much higher level than its resources or recruiting history would indicate. While that's the mark of a good coach, we once again run into the same problem: success at a smaller school doesn't necessarily translate into what Nebraska is looking for - a coach who can make a good team great.
Faux Pelini, Nebraska Twitter Head Coach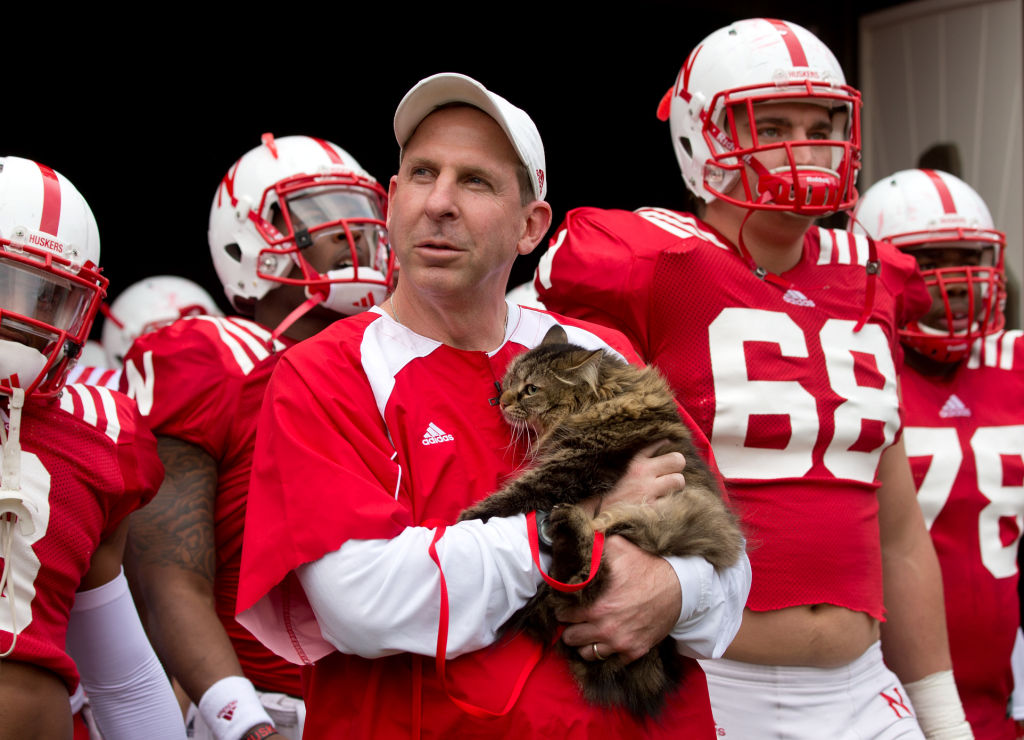 Well, he's already offered to coach the bowl game...
In all seriousness, taking away Faux Pelini's pride and joy is very possibly the worst thing about this firing. Based on his Twitter reaction, he's taking this one pretty hard.
The names that have been linked so far are all interesting, but few have the top-level experience Nebraska would need to turn the Huskers into a perennial contender. That could change as the coaching landscape shifts, so check back regularly for updates!
Back to the Nebraska Cornhuskers Newsfeed