There are plenty of changes taking place inside the Nebraska football program this offseason, but there's still a boatload to look forward to when it comes to the 2015 season. Here's 3 Reasons Why Nebraska Football Will Make The College Football Playoff.
1. Tommy Armstrong, Meet Mike Riley
Former Oregon State head coach Mike Riley comes to Lincoln with a reputation as a passing-game guru, and that only means big things for the development of starting quarterback Tommy Armstrong Jr. Oregon State ranked first or second in the Pac-12 in passing two of the last three years, and while Armstrong will get a chance to run with the ball in 2015, he'll benefit greatly from repeated pocket reps in Riley's offense. He's a dark horse Heisman candidate if there ever was one. If he's as great as we think he can be, Nebraska vaults to elite status.
2. A Host Of Options To Replace Ameer Abdullah
It's not exactly fun losing a dynamic impact back like Ameer Abdullah, but the Huskers have plenty of talent in the running-back cache regardless. Whether they go to senior Imani Cross for his experience or look to other talented halfbacks like Adam Taylor and Terrell Newby, offensive coordinator Danny Langsdorf is going to have a ball mixing and matching such dynamic options. Great teams have great running games, and Nebraska fits that bill.
3. A New Vision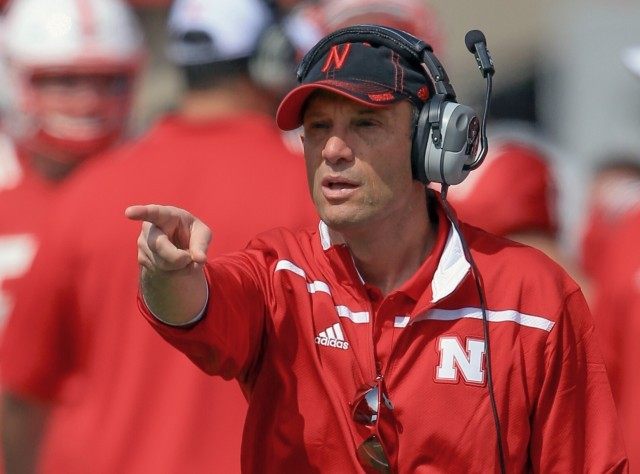 Yes, there's questions about the defense. Yes, we're not quite sure what we're going to get out of a rebuilt offensive line. But, the fact remains that the program is getting a new lease on life under Mike Riley. Things were getting stifling from a work-environment perspective with Bo Pelini around, so now it's time to breathe a sigh of relief and get back to the football side of things. Positivity now reigns in Lincoln. That's a wonderful thing. And not only that, a bit of an emotional/mental breather could be just what it takes to push the Huskers past the mid-level status that has plagued them this decade.
Follow our Nebraska Cornhuskers team page for the latest Nebraska football news!
Back to the Nebraska Cornhuskers Newsfeed
Related Topics: Nebraska Cornhuskers, Nebraska Football, Tommy Armstrong, Mike Riley, NCAA