A showcase of the best prep football players in the nation, the 9th annual Under Armour All-American Game will be a hotbed for the college football stars of tomorrow. Blue-chip talents who will meeting up on the collegiate gridiron in years to come will showcase their talent in Orlando Florida on Saturday, January 2nd.
There are plenty of top-tier commits who'll be playing in the game, but there's also several big-name uncommitted prospects who'll be suiting up -- some of which will be committing on Saturday. Here's our list of the Top 8 Uncommitted Players In Saturday's Under Armour All-American Game.
8) CB Nigel Knott -- Madison (Miss.) Germantown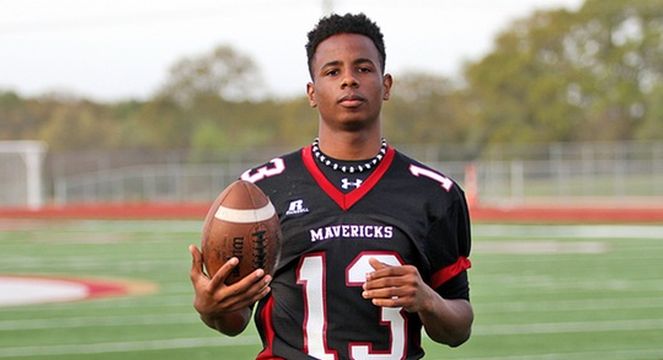 Knott isn't likely to commit until National Signing Day, regardless of the fact that he already came close to signing on with Florida State once before. The Seminoles currently pace the field along with Alabama, with Mississippi State, Oregon, USC and Ole Miss. Considered the top shutdown corner in the Class of 2016, Knott appears to be leaning towards Alabama (for now).
7) WR Drake Davis -- Bradenton (Fla.) IMG Academy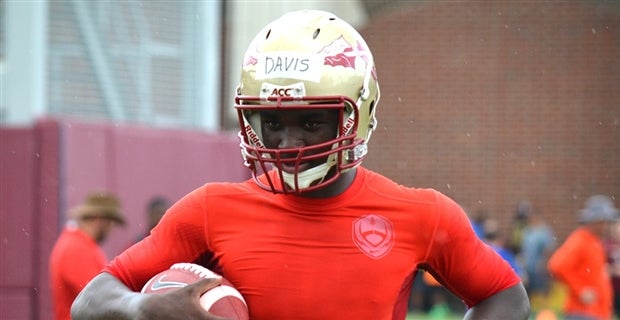 Davis is set to choose between Alabama, LSU and Ole Miss on Saturday, with the Tigers and Rebels trading places as of late as the prohibitive favorites for his signature. A dynamic playmaker who has great length at six-foot-three, Davis could be leaning towards the Rebels with IMG teammate Shea Patterson in the fold in Oxford.
6) DE Terrell Hall -- Washington (DC) St. John's College High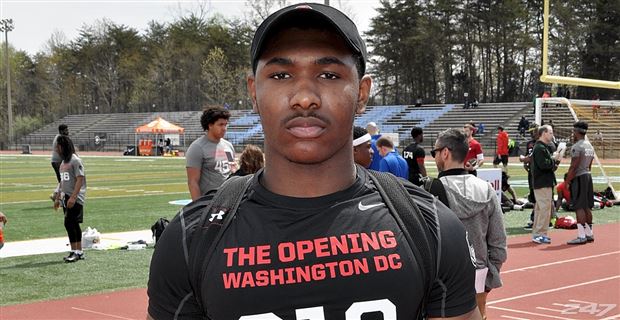 Alabama has been the leader for Hall for awhile, but upheaval on the coaching staff (mainly DC Kirby Smart's departure) has levelled the playing field. He had a fantastic visit to Florida State, and is expected to officially visit Alabama and Ole Miss in January. Arizona State, UCLA and Maryland will vie for his last official visit, with Maryland standing as a legit dark horse to get his pledge on National Signing Day.
5) LB Lyndell Wilson -- Bradenton (Fla.) IMG Academy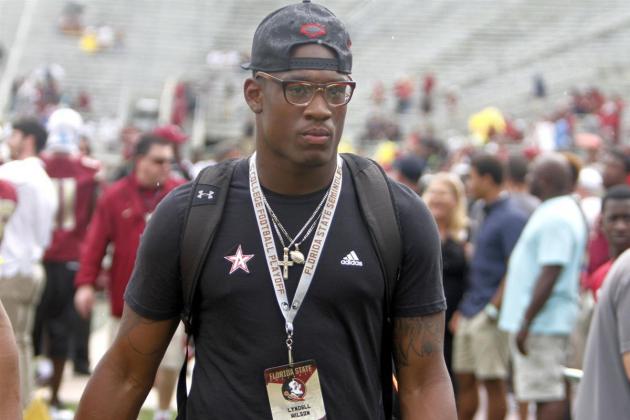 Florida remains the leader for Wilson, but Alabama is making a major run at bringing him home to Tuscaloosa. Georgia is hanging out there on the periphery, but there's no telling what the coaching changes in Athens will mean for their chances in February. As for now, the Gators have a solid advantage for one of the smartest run/pass coverage linebackers of the 2016 cycle.
4) WR Nate Craig-Myers -- Tampa (Fla.) Tampa Catholic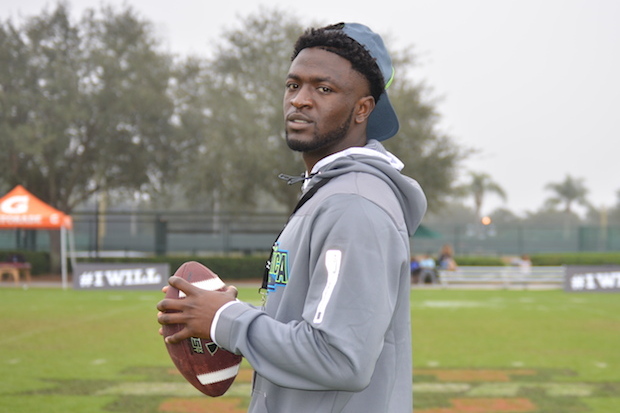 A prototype wide receiver who combines speed, size and great hands, Craig-Myers is a former Auburn commit who still has the Tigers on his mind as his recruitment advances. Florida State appears to have a slight edge for him right now, with Florida and North Carolina right behind.
3) LB Rahshaun Smith -- Bradenton (Fla.) IMG Academy
Rahshuan Smith is readying to announce his college decision in Orlando, but he reportedly hasn't made up his mind just yet. His mother says things will start to sort out when he flies into Florida on Wednesday, but the current word is that the former Clemson commit is bound to choose the Tigers for a second time. However, don't count out Auburn and LSU after huge late pushes.
2) LB Ben Davis -- Gordo (Ala.)
Davis released his Top 5 (in order) of Georgia, Alabama, LSU, Notre Dame and Auburn in early December. UGA and Bama are lapping the field, according to several top recruiting sites, and the Tide may have pulled ahead with a month or so to do until National Signing Day. Davis is considered the consensus #1 inside linebacker in the class and a future first-round draft pick.
1) DT Rashan Gary -- Paramus (NJ) Paramus Catholic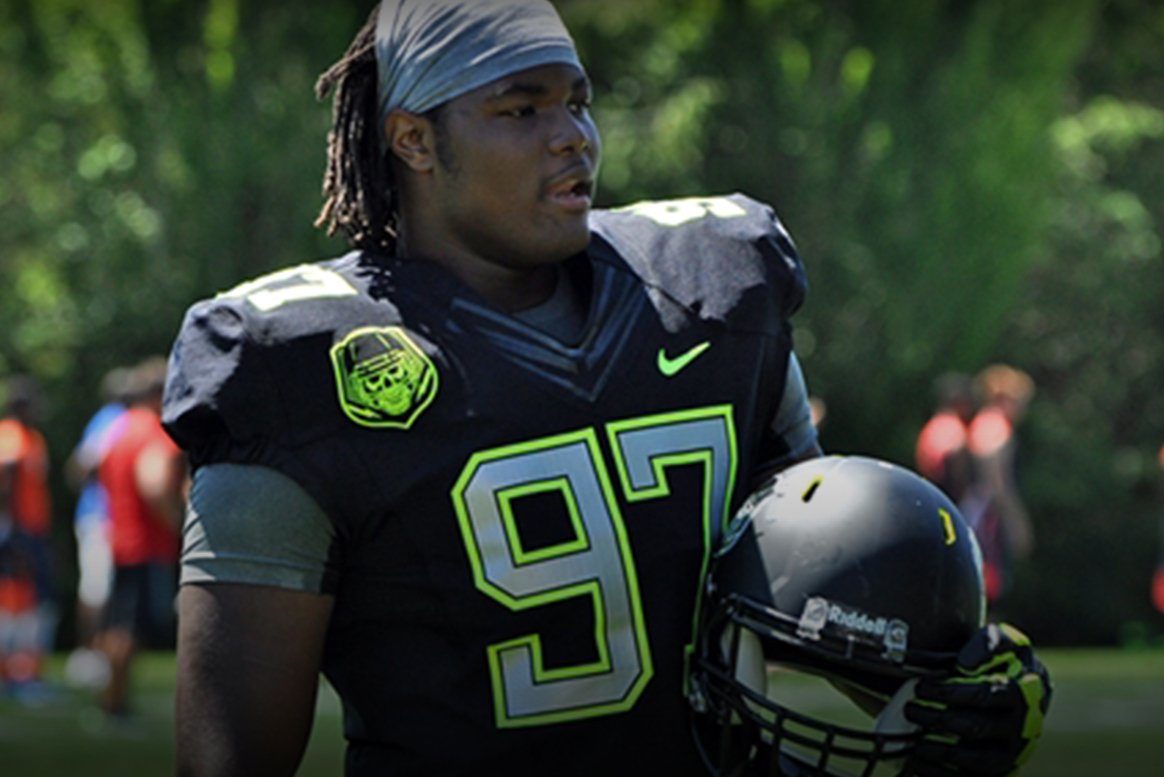 Gary is being hyped as a generational talent, and he's got the brute force, instincts and natural quickness to live up to the hype and then some. His camp hasn't tipped their hands completely, but Michigan is a huge favorite unless they come out and say otherwise. USC can make a move with a visit in January, and Clemson, Georgia, LSU, Auburn and Ole Miss have all made compelling cases. But, it's currently the Wolverines then everyone else.
Back to the NCAA Newsfeed
Related Topics: Ben Davis, Rashan Gary, Rahshaun Smith, Nate Craig-Myers