The college football regular season came to a conclusion on Saturday, and the coaching carousel began spinning immediately after. Texas fired now former head coach Charlie Strong on Saturday after their loss to TCU on Friday, and replaced him with Tom Herman just hours after. LSU also promoted interim coach Ed Orgeron to permanent head coach, taking the two premier jobs off the market.
While Purdue also still has an opening, Oregon and Baylor are now the two most coveted jobs in the country. As a result, both programs are largely pursuing the same coaching candidates. Here are the top eight they're looking at:
8) Jeff Brohm, head coach, Western Kentucky 
Brohm is an up-and-coming head coach, and has done great with WKU and their offense. He has led the Hilltoppers to a 29-10 record in his three seasons at the school, including a 15-1 mark in Conference USA over the last two seasons combined. He did elect to stay at WKU prior to this year, despite his stock being higher than ever, so he may choose to do so again. Brohm is rumored to be the favorite for the Purdue job, but should also be hearing from both Baylor and Oregon.
7) Lane Kiffin, offensive coordinator, Alabama Crimson Tide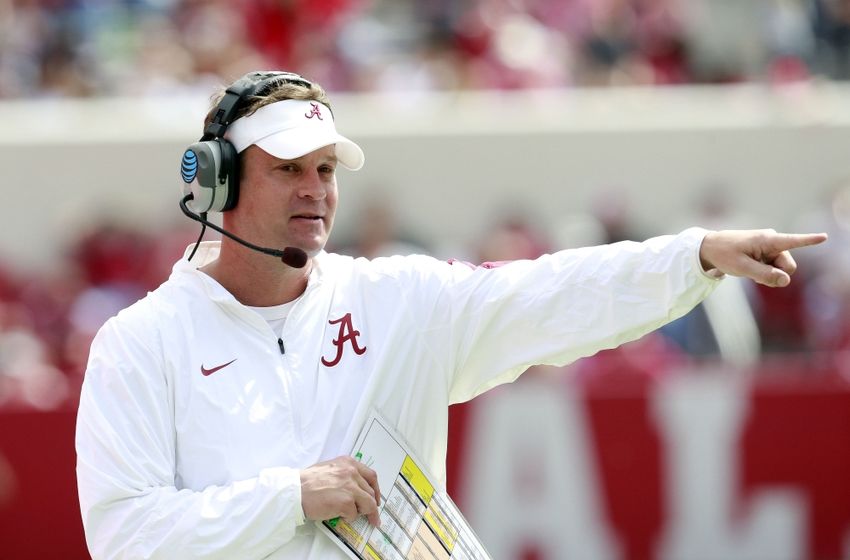 Yes, this may seem like a horrible idea, but Kiffin has rehabbed his image enough under Nick Saban for him to get another head coaching job. Oregon would undoubtedly quiz him on what he learned under Saban and wouldn't give him a long-term deal. It would be a gamble, but someone is going to take it. Remember, Kiffin is still young (41), is one of the best coordinators in the country.
Houston has shown a lot of preliminary interest in Kiffin, but he is also expected to interview at both Oregon and Baylor.
6) Dana Holgorsen, head coach, West Virginia Mountaineers
Holgorsen hasn't always been great at WVU, but he is 44-30 in six seasons and 9-2 this year (with a chance for a 10th win on Saturday against Baylor). His up-tempo spread offense also makes him a good fit at either school.
5) Larry Fedora, head coach, North Carolina Tar Heels
Fedora's name has been mentioned with every job opening this offseason due to his success at North Carolina, and is one of the top candidates both schools have openly identified. After leading the Heels to an 11-3 record last year, they went a solid 8-4 this season. However, losses to Duke and NC State over the last three weeks dampened his stock some.
4) Dan Mullen, head coach, Mississippi State Bulldogs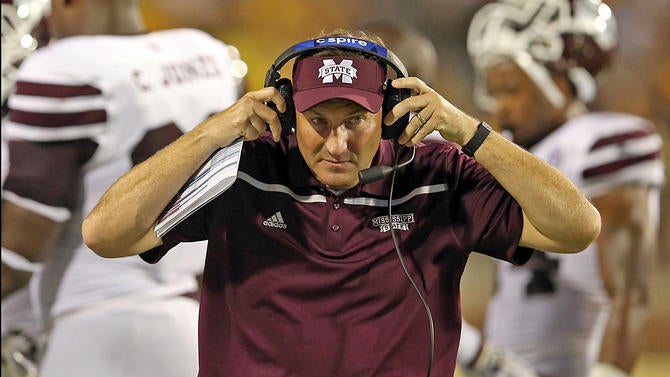 Mullen showed what he can do by taking Mississippi State to the No. 1 ranking in the country for most of the 2014 season, but it appears that he's taken the Bulldogs has far as he can take them and could be looking to a job upgrade. If he was able to make Mississippi State one of the best teams in the country, it's easy to assume he'd have even more success at schools with more resources like Oregon and Baylor.
3) Bryan Harsin, head coach, Boise State Broncos
Harsin has maintained Boise State's high level of success since taking over the program, going 31-8 in his three seasons at the helm - including a Fiesta Bowl victory in 2014. 247sports reports that Harsin was Oregon's favorite to replace Helfrich, but Boise then lost to Air Force, who Harsin has yet to beat with the Broncos. That may have dampened their feelings towards him. While he is Oregon's favorite, he is not on Baylor's shortlist.
2) Mike MacIntyre, head coach, Colorado Buffaloes
MacIntyre might not want to leave Colorado for another team in the Pac-12 (he may not want to leave CU at all), but the job he has done has certainly peaked the interest of both. The Buffs were 1-11 the year before McIntyre got there, and now in his fourth year, they are a top 10 team that can win the Pac-12 title on Friday. He also turned the program around at San Jose State before moving to Colorado, showing he knows how to turn a program around. Both programs need that spark.
1) P.J. Fleck, head coach, Western Michigan Broncos
Speaking of a spark, no one is going to provide that for a program than the 35-year-old Fleck. He is one of the rising stars in the coaching world, taking the Broncos from a 1-11 team in 2013, his first year on the job, to 12-0 (with road wins over Northwestern and Illinois) and a chance at a New Year's Six bowl this year.
Back to the NCAA Newsfeed
Related Topics: Baylor Bears Football, Big 12 Football, Oregon Ducks Football, NCAA Football, Pac-12 Football