While the Heisman Trophy is supposed to be given to the best player in college football, that's usually only the case if that player is a quarterback or a running back. Top players at other positions usually don't get the same kind of Heisman hype they deserve - but that doesn't mean they're not some of the best players in the country. Here are the true Top 7 Players In College Football This Season - regardless of position.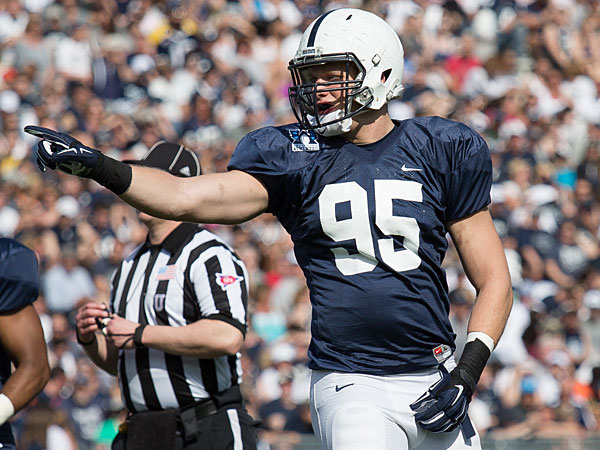 Nassib has developed into an elite pass rusher this season as the former walk-on has learned to utilize his 6'7", 272 lbs frame to the tune of a FBS-leading 11.5 sacks through seven games. He's also a beast against the run, posting over 20 stops in the running game and pushing opposing blockers back on their heels with regularity.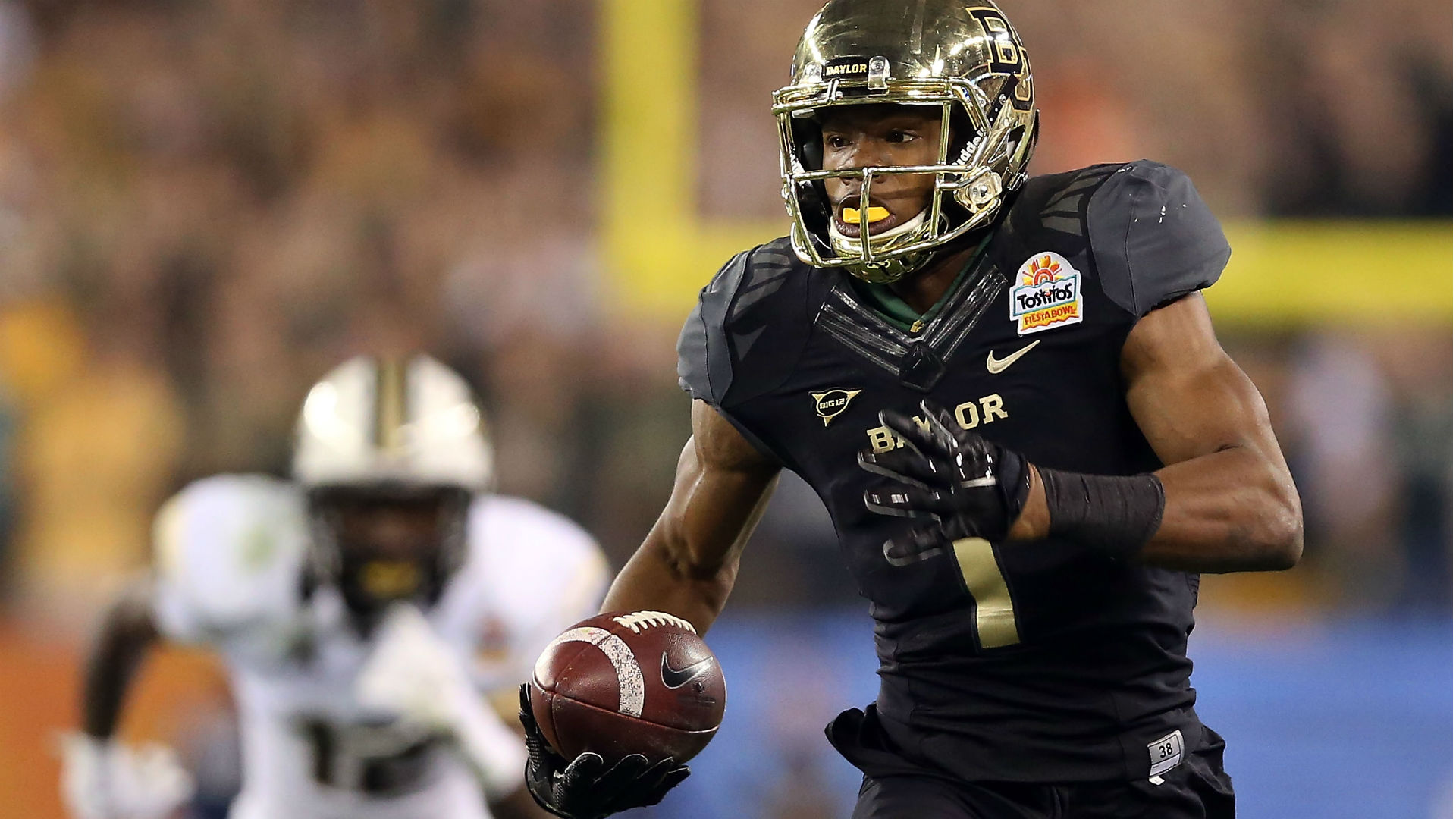 If Coleman stays on his current pace, he'll have 32 RECEIVING TOUCHDOWNS by the end of the regular season. Three of those came this past Saturday against West Virginia during his 10-catch, 199-yard outing. TCU WR Josh Doctson gets more hype from national outlets, but there's not a more consistent big-play receiver in the nation right now than Coleman. He's only 5-11, 190 pounds, but he gets maximum value out of every inch and pound to create and maintain separation on the outside.

Lewis is best pure shutdown cornerback in the nation. Throwing to his side, opposing quarterbacks are posting a passer rating under 30. His instincts off the snap are impeccable, as he always seems to work his body directly in the anticipated route slots of every wide receiver he comes across. Plus, no CB comes back to the ball with quicker reflexes and better body positioning than he does.
Boykin is the human embodiment of a video game QB. He puts up mind-boggling passing numbers each week which causes us to double-take every time we come across a TCU box score. Boykin is on pace for a shade under 50 touchdown passes this regular season, and his budding elusiveness as a runner positions him as the most complete dual-threat QB going in college football today.
Garrett is currently one of the most disruptive defensive forces going in the nation, and one very few casual fans outside of the South are aware of. Only a sophomore, Garrett is someone to get to know - after all, he broke Jadeveon Clowney's freshman sack record last year. He's as dominant of a pass rusher as there comes in college football, and he's rounding out his work as a run defender week-by-week. With a year or two more of reps, Garrett is going to make an NFL team VERY happy.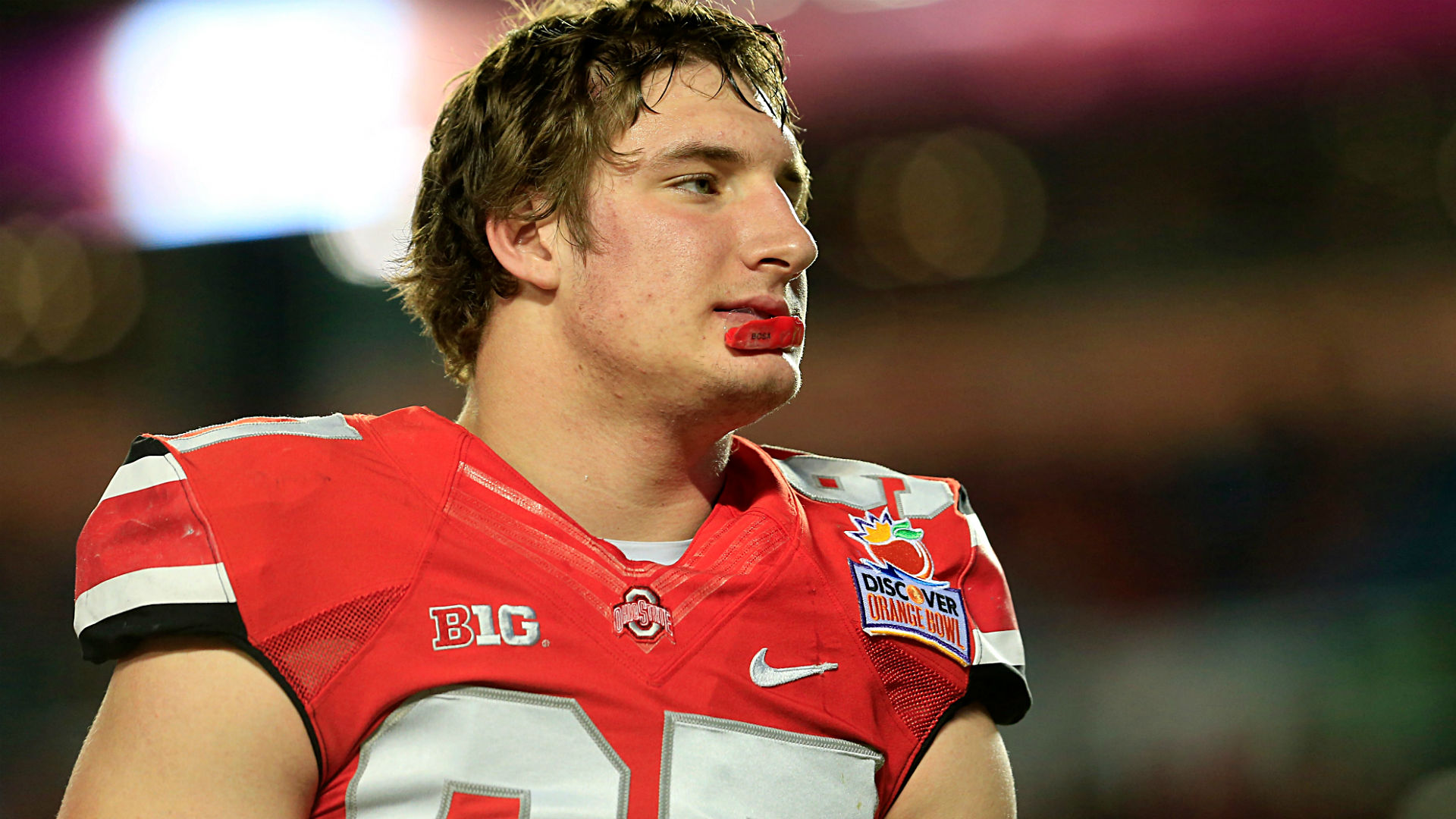 Oddly enough, Bosa's fantastic season has been drowned out by hype surrounding both other defensive players and the normal array of highly-publicized skill position standouts. However, Bosa is still the most dominant edge rusher in all of college football. Nobody gets pressures on a more consistent basis, nor forces opposing defenses to account for him with help AT ALL TIMES in the same way Bosa does.
1. RB Leonard Fournette -- LSU Tigers
It's just silly what Fournette's doing right now. Fournette hasn't rushed for under 158 yards all year long, and that includes a 180-yard, 2-TD mauling of a Florida run defense on Saturday that's been a notch above stellar throughout 2015. Whether it's between the tackles or busting out on the edge, Fournette's low center of gravity and bowling ball-with-rocket boosters running style makes him the toughest RB in the nation to wrap up cleanly. There's no player in college football on his level, let alone running back.
Back to the NCAA Newsfeed
Related Topics: Corey Coleman, College Football, NCAA Football, Leonard Fournette, Joey Bosa, Myles Garrett, Trevone Boykin, Jourdan Lewis, Carl Nassib