With just one week left before conference championship week in college football, several coaches are on the hot seat as the chaos that is the coaching carousel gets closer. A few teams have already fired their coaches (LSU, Purdue), Fresno State has already hired Jeff Tedford and FIU landed Butch Davis. The carousel is about to start getting crazy and a few more coaches will likely be out of jobs after the season ends. 
There could still be a few surprising firings, but it's clear which coaches are on the hot seat right now. We're along looking at Power Five coaches, so the smaller schools don't count. 
Charlie Strong is gone from Texas, even if that move hasn't been officially announced yet, so he doesn't count. Tommy Tuberville might be out of a job at UC, but that's not a Power 5 school. These six names are in alphabetical order. With that in mind, here are the six power five coaches most likely to be fired. 
Steve Addazio, Boston College
Addazio nearly got the boot last year after he followed up back-to-back 7-6 seasons with a 3-9 dud. The BC offense remains just awful, which is unacceptable given that Addazio is an offensive coach. It was an ... interesting hire in the first place, given that Addazio was coming off a 4-7 season at Temple. A win this week over UConn kept BC's hopes alive for a bowl game. If the Eagles don't beat Wake Forest this weekend, Addazio's job is in serious jeopardy, even if his contract runs until 2020. 
Mark Helfrich, Oregon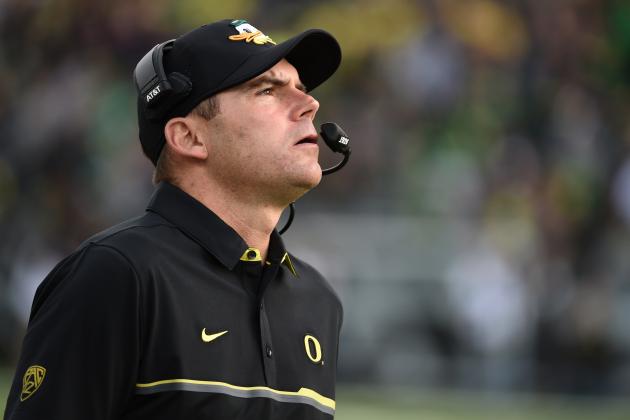 Helfrich helped himself in a big way Saturday, delivering a much-needed upset of a Top 15 Utah team on the road. That helped cool off (at least slightly) a red-hot seat. Oregon hasn't fired a coach since 1976, but that might change this year. Oregon is 4-7 and even a win over Oregon State in the final might not be enough to save Helfrich. Plus, a loss might seal his fate. Phil Knight has the money to buy out Helfrich, but there's always the chance he gets one more year, thanks in large part to beating Utah. 
Butch Jones, Tennessee
The Vols were supposed to at least win the SEC East this year. After a 5-0 start that featured multiple comeback wins, it looked like they finally would. But then came losses to Alabama, Texas A&M and, stunningly, South Carolina. They failed to do that, as Florida managed to win the East. Jones has turned around a struggling program thanks to some great recruiting, but the wins still aren't there. A win over Vanderbilt Saturday is a must, especially since the Vols will be heavily favored. Jones might get one more year, but patience is getting thin at Rocky Top. 
Brian Kelly, Notre Dame
Notre Dame AD Jack Swarbrick says Kelly's job is safe. And yet, the results this year have been ugly. After a 10-3 season last year, Notre Dame has regressed to a 4-7 mark thus far and won't go bowling. It's the worst season at the FBS level Kelly has had since his first year at Central Michigan. It's been bad this year and blowing a 17-point lead against Virginia Tech doesn't help. With USC left on the schedule, the Irish are staring a 4-8 season in the face. That's a nightmare season at Notre Dame, and even with Swarbrick's vote of confidence, this season might be enough to cost Kelly his job. 
Kliff Kingsbury, Texas Tech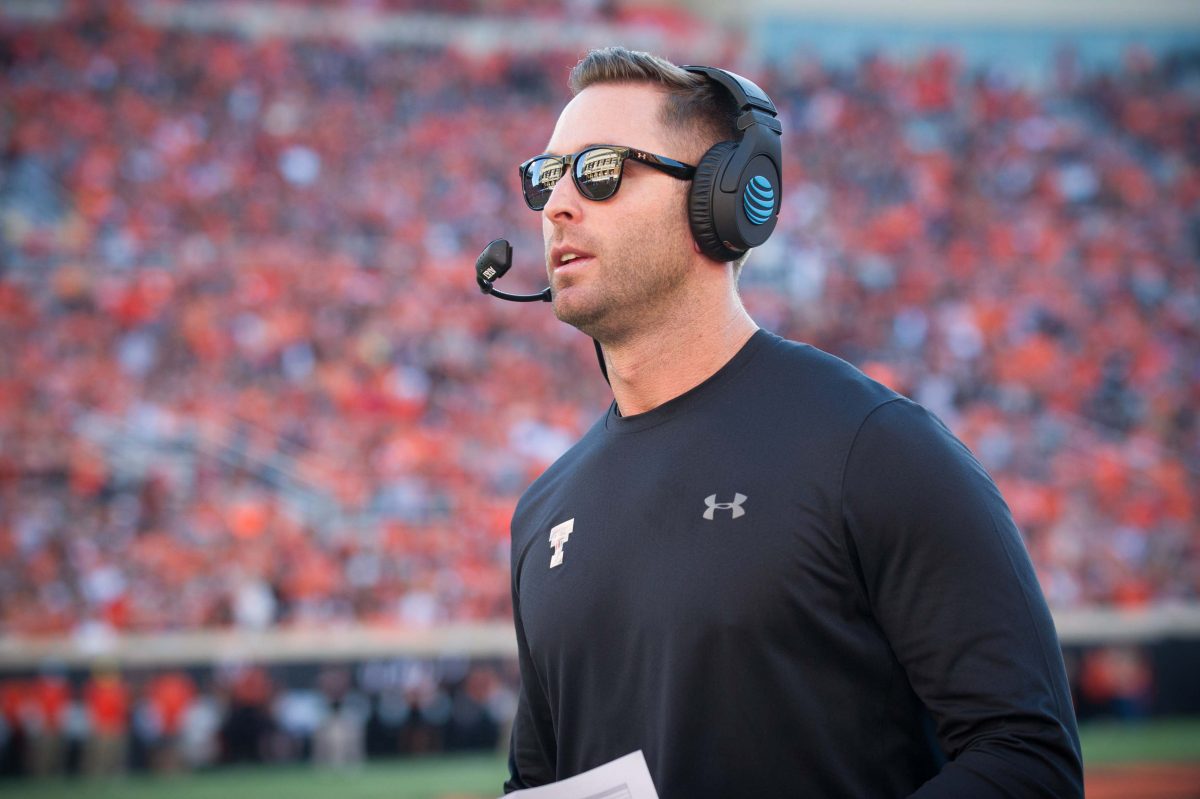 This might be a late addition to the hot seat. Kingsbury is a favorite son at Tech, but his results are heading in the wrong direction. He went 8-5 in his first year, but has followed that up with a four-win and a seven-win season (that included a bowl game loss). This might be his worst year yet, as TTU has dropped six of its last seven games. Their most recent was their worst yet: a 66-10 blowout at the hands of a bad Iowa State team. If Kingsbury doesn't beat Baylor, Charlie Strong might not be the only coach from the state of the Texas looking for a new job. 
Rich Rodriguez, Arizona
Rich Rod flirted with a few jobs last year and he might have taken one if he knew what he was in for this season. It's been a complete disaster, with Arizona limping to a 2-9 record. AD Greg Byrne has said Rodriguez isn't in danger, but the Wildcats have taken a huge step back after a 10-4 season in 2014 and a 7-6 one last year. Arizona hasn't had a historically great program, which could help Rich Rod get at least one more year. But when you go 3-9 or 2-10 after a Power 5 school in year five, you usually don't see year six. 
Back to the NCAA Newsfeed
Related Topics: Mark Helfrich, Brian Kelly, Steve Addazio, Coaching Carousel, Kliff Kingsbury, College Football Coaching Hot Seat, Rich Rodriguez, Butch Jones