Welcome to another edition of the Rauf Report, where I will share my biggest takeaways from the past week in college basketball. There's a ton to sort through on a week-to-week basis, so I'm here to make things easier and tell you what you need to know. You can (and should) follow me on Twitter for real-time college basketball updates and analysis, but here are my eight biggest takeaways from the week:
1) Trae Young is the most exciting player in the country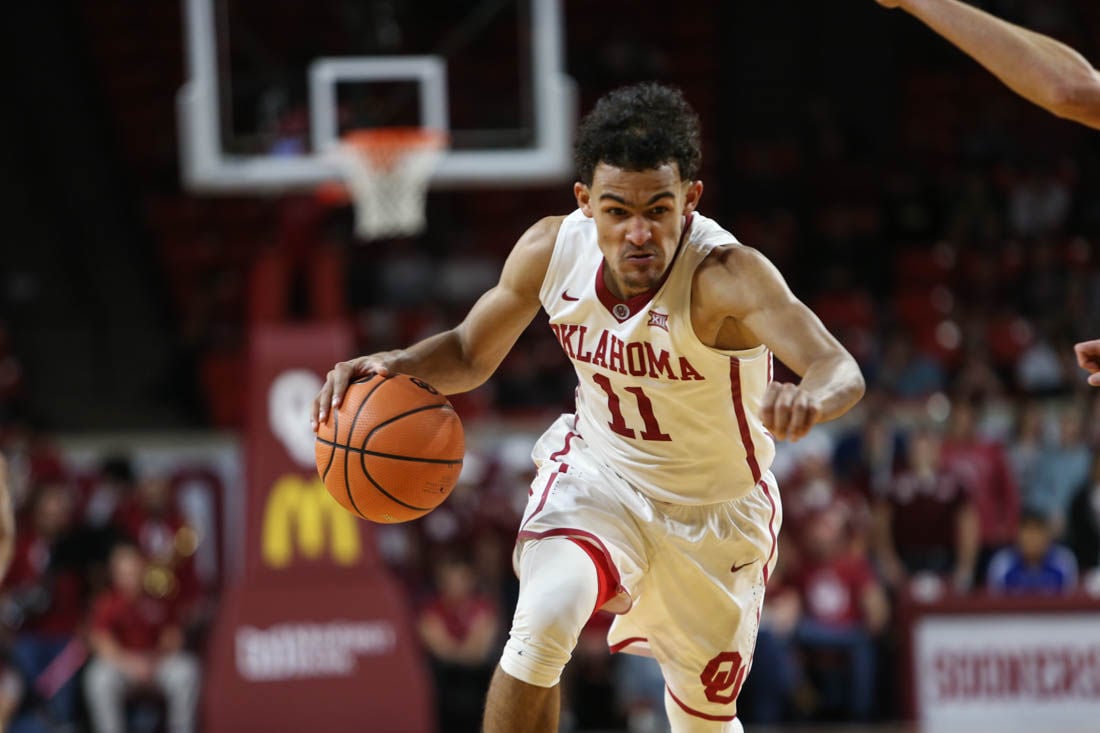 No player has ever led the country in both points and assists, yet Oklahoma freshman Trae Young (28.8 ppg, 8.8 apg) could be the first. He currently leads the country in points and is third in assists, but more importantly, has the Sooners playing excellent ball with wins over Oregon and USC.
He's the key to everything OU wants to do and always has the ball in his hands, ranking third in the country in usage rate and fourth in assist rate. Young has uncanny vision and always knows where his teammates are, and when coupled with his insane Stephen Curry-like three-point range, makes him virtually unguardable. His toughest test of the season will come on Saturday against Wichita State - a game you need to watch.
2) Arizona State's excellence - and possible pitfalls
Arizona State's win over Kansas at Allen Fieldhouse - one of the hardest things to do in the sport - solidified them as a major player on the national stage and as a top-five team. Their backcourt of Tra Holder (20.3 ppg, 5.9 rpg, 5.0 apg) and Shannon Evans II (18.6 ppg, 5.3 apg) is as good as any in the country and lead the nation's fifth most efficient offense. Plus, they already have major wins over Xavier and now KU.
That offense, specifically their phenomenal three-point shooting (42.7 percent, ninth in the country) has been the biggest key to their success. After going just 15-18 last season, the Sun Devils are on pace to surpass last year's win total by mid-January thanks to that. Head coach Bobby Hurley has assembled a team full of athletic players and long-range snipers who have perfected the drive-and-dish offense.
However, it's somewhat hard to believe that Arizona State will be able to maintain this level of success. There are still questions about their defense (154th in adjusted defensive efficiency) and whether they'll eventually "die by the three," since over 41 percent of their total shots come from three-point range. All it takes is a tough shooting night from one or two players - a common occurrence - and they don't have anything else to rely on.
This start has proven the Sun Devils will be a force to be reckoned with all season long. But there is reason to believe they won't be able to keep up their current pace.
3) What's wrong with Kansas
No one had a worse week than Kansas, who lost to both Washington and Arizona State in convincing fashion. Now, head coach Bill Self is facing some tough questions - what happened and how do they fix it?
There are some obvious problems with this roster - Udoka Azubuike is their only real big man and they really only go with a seven-man rotation, giving them a severe lack of depth.
However, the biggest problem has been a lack of real leader stepping up and taking over. Arizona State won because their best players outdueled KU's stars in the backcourt. They attacked and the Jayhawks didn't respond. Devonte' Graham was supposed to step up and become the go-to offensive leader this team needs without Frank Mason, but that hasn't happened. Kansas needs that leader - someone who will step up and say "Follow me, I got this" - when the going gets tough to take over more than anything else.
4) How to fix Duke's defense
Duke's loss to Boston College has been largely overshadowed by Arizona State's win over Kansas, but that loss really showed all of Duke's defensive deficiencies, particularly when it comes to defending ball screens. The Blue Devils haven't played a lot of man this season because of that weakness even though Coach K has pretty much exclusively used man defense throughout his career. 
The Blue Devils could solve several of those issues by sticking with their 2-3 zone for longer periods of games, but Krzyzewski isn't one to do that. There are obvious answers about what Duke can do to improve - namely to communicate better and actually fight through screens - but there are two philosophical things they can do to be more effective on that end of the court.
1) Go small. Duke has been playing both Marvin Bagley III and Wendell Carter Jr. together extensively and for good reason - both will be lottery picks in the upcoming NBA Draft. However, having two bigs on the court against smaller, guard-oriented teams like Boston College is a recipe for disaster. Coach K could decide to severely limit Marques Bolden's minutes and rotate between Bagley and Carter with minimal overlap.
2) In the more likely scenario, the Blue Devils need to go over screens and have their bigs be less aggressive. Right now, they're sending their guards under while the bigs hedge, supposedly deterring opponents from attacking. Instead, sending the guard over the screen - running the ball-handler off the three-point line - and into the length of Duke's bigs would lessen the burden on Bagley and Carter and cut down on a lot of their mistakes.
5) Don't give the Big East to Villanova just yet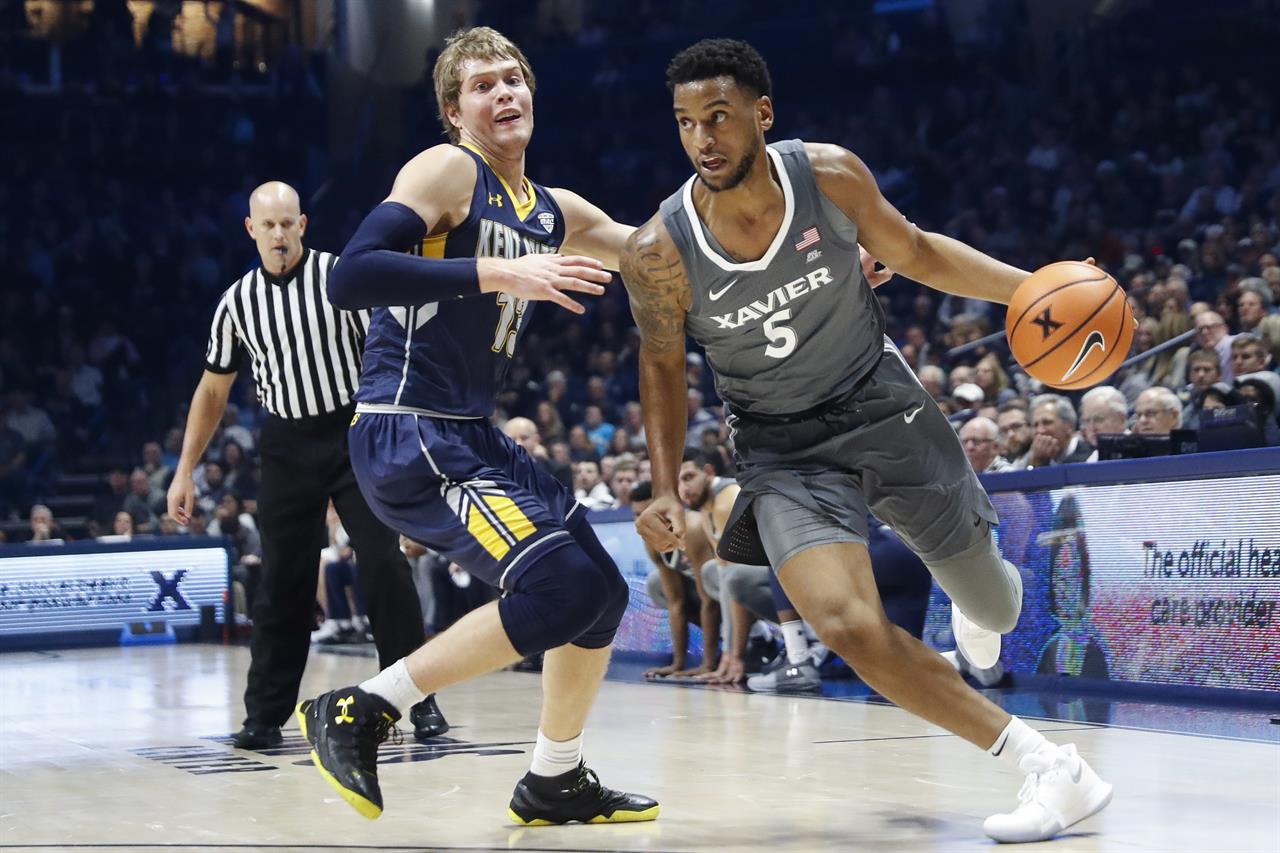 Yes, Villanova has clearly been the best team in the country this season and have won the last four Big East regular-season titles. However, we need to stop before we go ahead and give the conference to them again. Xavier already has double-digit wins over Baylor and Cincinnati with their only loss coming to that good Arizona State team, while Seton Hall is three seconds away from being undefeated. The Pirates also have wins over Texas Tech, Louisville, and VCU in their last three games.
So while Villanova is still the favorite in the conference, they'll have to earn it. Xavier and Seton Hall are both teams that have Final Four potential.
6) Are we sure Minnesota is good?
The Golden Gophers started the season ranked in the top 15 but nothing they've done through the first month of the season has solidified them as a good team. Minnesota's only notable win came when they were playing 5-on-3 against Alabama and suffered double-digit losses to both Nebraska and Arkansas - and they snapped that two-game losing streak with a one-point home win over Drake. Right now, it looks like the Gophers are headed towards a middling seed in the NCAA Tournament.
College Basketball Fans - Download Chat Sports on iPhone today for breaking news, rumors, scores and more - Chat Sports App!
7) USC was the most overrated team in the country in the preseason
As bad as Minnesota has been, USC has been worse. The Trojans have failed to pass any test this season and show any redeeming qualities in any of them - a 16-point loss to Texas A&M, a 17-point loss to SMU, and a two-point loss to Oklahoma. They also pulled off a four-point overtime victory over a lackluster Vanderbilt team after coming back in the final minutes. 
Bennie Boatwright and Chimezie Metu have not played like the first-round prospects they were billed as before the start of the season. USC has some defensive problems but it has surprisingly been their offense (234th nationally in effective field goal percentage) that is holding them back. Right now, it looks like they'll finish fourth or fifth in the Pac-12.
8) Arizona is back as one of the best teams in the country
Speaking of the Pac-12, guess who's back! Arizona their Battle 4 Atlantis problems behind them thanks to three consecutive quality wins over UNLV, Texas A&M, and Alabama. Deandre Ayton (20.5 ppg, 11.9 rpg) continues to be a man amongst boys while Allonzo Trier (22.3 ppg) continues to be one of the best offensive players in the country. Those two have carried an offense that is the ninth most efficient in the country, but their defensive improvement has been the biggest reason for this turnaround.
They have given up 78 points per game during this three-game win streak - well below their season average. With Rawle Alkins, their best perimeter defender, returning for the win over Alabama, the Wildcats should only continue to improve.
Follow our NCAA news page for all the latest college basketball news or download the Chat Sports App!
Back to the NCAA Newsfeed
Related Topics: NCAA Basketball, Rauf Report